Hey, Hiroya. Please, tell us a bit about yourself...
Konnichiwa! Now you know where I am from.
I joined Bohemia Interactive in November 2018, which was in the middle of Arma 3 Contact's development. Before I came to the Netherlands after graduation, I used to work as Japan's Regional Customer Support Lead for Fortnite. This is where I got myself into the game industry. Before that, I used to work as a Business Consultant for local businesses, and started up a study abroad company in Japan while I was studying International Management and Marketing. Therefore, I was originally thinking I'd get into a similar career in the Netherlands – I never expected to be working in the gaming industry!
My first interaction with video games was when I was six. My mother bought me Super Mario for the Super Family Computer as my birthday gift. I must confess this first encounter with video games was not successful for me. In fact, I didn't like the game much and kept playing outside with friends. However, soon after that I bought GoldenEye 007 and I got really into playing it with friends. Since then I have played various FPS games. For example, the HALO franchise was super rare to see in Japan back then, because nobody had an Xbox. Sometimes, I even imported the NA version of games which were not sold in Japan. Another game-life changing event was when I encountered Final Fantasy XI, which I got as a trial disk when I bought the Xbox 360 to play HALO 3. I was not much interested in RPG games but I played it anyways because it was free, and that was a big mistake. I had no idea what an MMORPG was and how much time it would take up to achieve something in the game. However, I got addicted to beating high-end content with friends by building up strategies and grinding for it. Since then, I was, and still am, a hardcore gamer who sometimes plays FPS, and sometimes plays MMORPG. Honestly, I don't know how I managed being in examination hell and being a gamer.
The first Bohemia game I bought was Arma 2, which I bought for the DayZ mod. I played DayZ for thousands of hours, and when I recommended the game to a friend, he found Arma 2 also offers some cool multi-play experiences. So, we started playing domination together and that is when I got really into the Arma series. After a while, I joined a Japanese hardcore mil-sim community for Arma 3, and since then I've been addicted to this game.
Can you tell us a random fact about yourself...
I have a rescue diver license, Japanese teacher license, and used to play target shooting on a national level.

What was your first positive interaction with video games, that you can remember?
When I was 14, I was into HALO 2 and always played on Xbox online. But many people I met there were American (or I guessed American because they spoke a language I could not understand, which was called "English"). I was really frustrated with cursing during matches and I could not understand what they were saying. So, I started going to a tutor to learn how to speak English. After a few months, I started to understand what they were saying and I could curse back at one of them. He was surprised that I could speak English and we started having a conversation... and eventually we became friends. More surprisingly, he was a top ranker of HALO 2 in the US and he was hella strong.
This is how gaming influenced my motivation to study a foreign language and I am now using that language on a daily basis.
And your most memorable video game moment?
It is hard to say the "most" memorable moment. There are many moments I can think of:
Beating the Absolute Virtue in Final Fantasy IX after 36 hours of fighting – one of the strongest enemies in any MMO game;
My wife and I cleared the Savage raid within the first two weeks of the Final Fantasy XIV Bloodstorm release;
Achieving a 128 kills / 0 deaths in a Battlefield 3 match, on foot;
Being killed with 22 other men during an Arma 3 operation by a friendly CAS attack when I was playing in the biggest Japanese community;
and more... I can keep talking all night long!
What's your all-time favourite video game? And what sort of game do you like to play generally?
Needless to say, Arma 3, and I still play the game on a regular basis with a Japanese hardcore mil-sim community call Team IBISS. I spend most of my time in a community management role instead of actually playing the game, but given my current position, I spend quite a lot of time doing something for Arma 3. Experience and mil-sim knowledge I learned from playing the game seriously helped me to get my current job, so I guess it was not a waste of time.
I used to love Final Fantasy XIV and dedicated thousands of hours to it. I used to play as a Scholar, then switched to Samurai. Then I got 40th in the world DPS ranking and I am proud of it. But I quit when I moved to the Netherlands because I knew I would fall behind from the top-tier if I didn't play the game for a few weeks.
Aside from hardcore playing, I also like to play strategy games such as the Total War series, and Paradox Games products – I like to build an empire.
Sometimes, I play Minecraft with my wife to relax. I've told her to play Arma 3 but I haven't had any success so far.
And recently, I am into Elite Dangerous and I am grinding hard to build my ideal ship.
What's the worst — or most memorable — bug you've come across in a video game?
Surprisingly, I cannot recall any fatal bug I experienced. Most of the time when I notice a bug, my reaction is "Oh yeah, it is a bug" and I just leave it. Or, I take advantage to make the MMO grind easier.
But I remember back in HALO 2, there were several collision errors in a city map (forgot the name) and you could climb up skyscrapers. During the end of the year, my friends and I went all the way up, as high as you could possibly go, and welcomed in the new year while watching a sunset there.
What's your favourite movie, TV show, and/or book?
I grew up watching many Hollywood movies since I was three. When I was young, I liked Speed and I remember I had a crush on Sandra Bullock. Anyways, I liked action movies such as Die Hard, Mission Impossible, and The Terminator. Then, as I grew, I tended to watch more War movies, and my favorites are Saving Private Ryan and Black Hawk Down.
Regarding TV, I don't really watch TV since I left my hometown so it's hard to say. But I watch series' on Netflix with my wife during dinner.
I don't read many books on a regular basis, but if I do, I only read practical books for business and life-tips.
And as you can imagine, as a typical Japanese person, I watch a lot of anime. My most favorite one is Legend of the Galactic Heros, but I also like tons of other anime which won't fit in this interview.
And your go-to music playlist is...?
When I work, or grind on games, I usually listen to EDM or Nightcore music I randomly find on YouTube. Avicii and Swedish House Mafia are my favorite artists.
So, as an Associate Producer, what do you do?
In short, a bit of everything. More specifically, I mainly manage the development schedule and make sure the project is on track by looking at several charts and chasing team members. At the same time, I handle both internal / external communications related to development and sort out works which require external coordination such as voice acting, motion capture, and localization. On top of that, playing the game and giving feedback is always a task. Speaking about Contact, I tested roughly 10% of the assets we developed in Amsterdam. Lastly, I help to facilitate meetings and other minor office work.
Moreover, given that I am a Japanese native speaker, I handle Japanese localization testing and help the community marketing for Japan by tweeting info and interacting with Japanese-speaking Arma players. For example, I translated the Japanese subtitles for the Arma 3 Contact Announcement Trailer:
What do you think are the most important skills / traits to have for someone in your position?
Definitely communication skills, and presentation skills or outgoing / positive character traits will help you a lot. You can see me as an example of someone who does not have any technical background, or any previous experience working on game development, but got this position. My specialties are management and marketing, and I have experience in managing team members. All I did was communicate and present my strengths well. On top of that, knowing the game you will be working with very well is always a huge plus.
If you are interested in what I did when I applied to this position, feel free to contact me.
What do you enjoy about your job, and game development in general?
I enjoy acquiring new knowledge in general, regardless of whether it's directly related to my discipline. And I love brainstorming about how we can improve our management, development schedule, and working conditions. Being in the development of the game you love is really great. You have direct influence on developing content, and it is quite satisfying that your knowledge, experience, and authenticity from playing the game is welcomed.
Arma 3 Contact was recently released – what do you like about this sci-fi spin-off expansion, and why should people play it? (@alexdsut)
Since I'm a hardcore mil-sim player, I value authenticity. So, as you can imagine, when I first heard about "aliens" I was skeptical about it. However, we took the approach to present "First Contact" in an authentic way – how both aliens and humans would react to it – instead of "fight against the aliens" found in such films as Independence Day or Battle: Los Angeles. Of course, the aliens are a strong feature and a sales point, however, the focus of the expansion is us. That said, we tried to implement some cool new features and mechanics to make it more authentic. Therefore, I think Arma 3 Contact is interesting and enjoyable content for both casual and hardcore players.
What's it like to launch a new thing that was long in the making? (@RaptorM60)
Well, I only joined in November 2018, so I cannot say much about long development. However, from my management viewpoint, it was quite challenging to adjust the development schedule in the middle of the development, especially as I had no background experience before. With a lot of help from various departments and colleagues, we were able to release Arma 3 Contact on the announced date, which is a good start for me. I still have many things I have to do for the Amsterdam team for the future, and I am learning new things and preparing ongoing improvements.
The singleplayer campaign is amazing, but can I ask why the choice to focus on a pure singleplayer experience rather than co-op? (@sdj1992)
First of all, thank you for the nice feedback. We are all happy to hear positive opinions. The development decision for making it singleplayer is complicated. We had multiplayer ambitions in the early phase of development, however, with several different limitations, we decided to make it singleplayer to ensure the high quality of the content. Since I also play multiplayer often, this decision was disappointing, but I would be even more disappointed if the content we delivered was of low quality.
Is there anything else you're currently working on in your spare time?
For my personal development, I am learning project management methods for my work. And recently I decided to study programming.
On top of these, I have to study the Dutch language because I have to take an integration exam in a few years, otherwise I have to pay thousands in fines...
To finish, tell us one of Hiroya's Top Tips...
Do not prepare to do something, just do it!
I have a lot of life tips I learned from great people, and I like learning these tips. But if I must name one, this is the most important one. Let's say you have a great idea to start your own business. You would study how-to and prepare for it. I would say just go to the city hall and register your company, and start working on the business. You will learn more by doing it instead of studying and preparing for it.
For instance, when I saw the opening spot for my current position, instead of researching how to be a game developer, I applied for the position. This does not mean I did not prepare for presenting my application well. But what I mean is: it's better to do something than to overthink and over-prepare.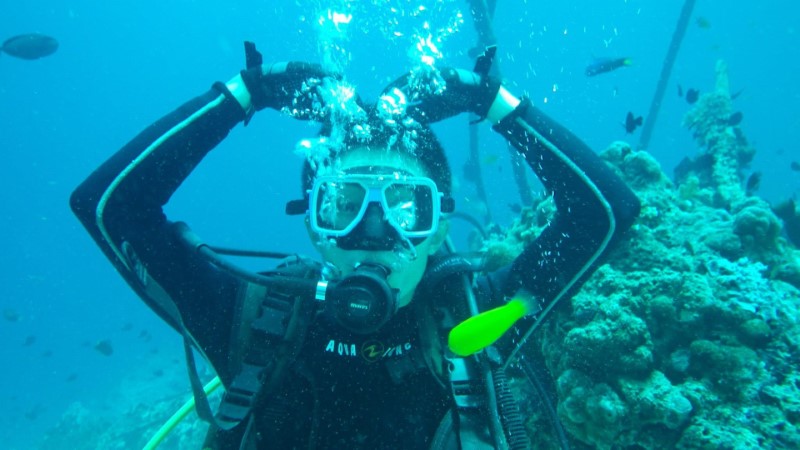 Our next Featured Bohemian is right around the corner, so keep an eye on our social media pages for the latest updates. But until then, feel free to learn more about working at Bohemia Interactive by checking out our Careers Page – we may just have the perfect job opening for you. Until next time...