| | |
| --- | --- |
| PRESS RELEASE | |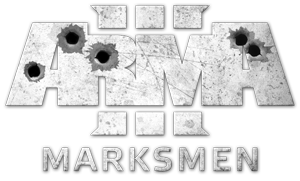 Arma 3 Marksmen DLC Developer Diary


Missions & Multiplayer
Prague, Czech Republic, Thursday April 2nd 2015
Bohemia Interactive today released the second developer diary about the upcoming Arma 3 Marksmen DLC.

While the first developer diary explored the new weapons and free platform features, this new developer diary takes a closer look at the new showcase scenarios, training courses and firing drills, Virtual Garage, the new End Game multiplayer mode, and some of the experimental multiplayer systems.



Arma 3 – Marksmen DLC Developer Diary: Missions & Multiplayer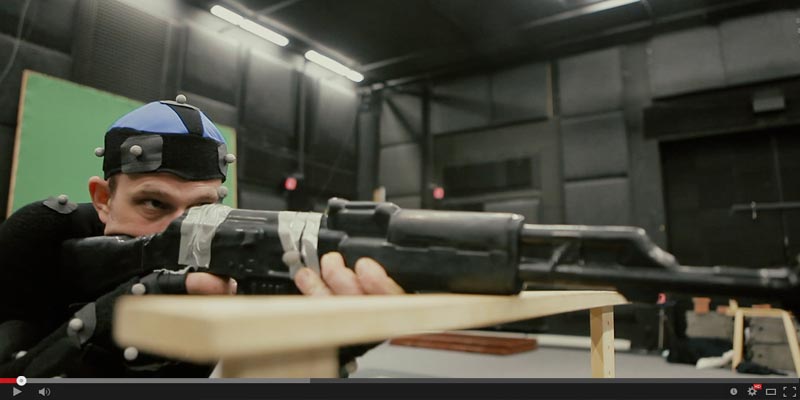 DOWNLOAD VIDEO (MP4)
The Arma 3 Marksmen DLC includes seven new weapons, two scopes, remote designators, ghillie suits, firing drills, and the Marksmen showcase scenario. The DLC will be accompanied by a major platform update, which will be free for all people who own Arma 3. The supporting update will introduce weapon resting and deployment, improved recoil simulation, improved AI suppression, various sound enhancements, a new multiplayer mode and showcase scenario, suppressor and bipod weapon attachments, heavy and grenadier vests, nine additional face paints, and Virtual Garage.

The Arma 3 Marksmen DLC will be available on April 8th for 12.99 EUR/10.99 GBP/15.99 USD, and is available for pre-order exclusively at the Bohemia Interactive Store with a 10% discount. People can also purchase the Arma 3 DLC Bundle, which includes the Arma 3 Karts, Arma 3 Helicopters, and the upcoming Marksmen DLC, for 19.99 EUR/16.99 GBP/24.99 USD - saving them more than 25% over buying the DLC piece by piece.

Those who are completely new to Arma 3, but are looking for the complete experience, can purchase the Arma 3 Extended Edition at Bohemia Interactive's official store. The Extended Edition includes the Arma 3 Digital Deluxe Edition and the Arma 3 DLC Bundle, and saves people 9.99 EUR/11.99 GBP/14.99 USD over buying the vanilla game and DLC bundle separately.

For more information about Arma 3, please visit www.arma3.com and/or follow Arma 3 on Facebook, Twitter, and YouTube.
Media Contacts
Bohemia Interactive
Korneel van 't Land
Press assets
Arma 3's press assets are available for download on the Arma 3 Press FTP -
host press.bistudio.com – username arma3press – password e3551cc224
About Arma 3
Arma 3 is a tactical military shooter for Windows PC, which is set in the massive Mediterranean sandbox of Altis (270 km²) and Stratis (20 km²). The game features a diverse range of official and unofficial singleplayer and multiplayer content, which is supported by more than 20 vehicles, 40 weapons, customizable gear, and 5 different factions. An in-game scenario editor enables players to create their own scenarios, which – alongside player-created addons - can be shared via the Arma 3 Steam Workshop. Game modification is also supported. More information about Arma 3 is available at www.arma3.com.
About Bohemia Interactive
Established in 1999 in Prague, Czech Republic, Bohemia Interactive is an independent game development studio which is primarily known for its award-winning mil-sim Arma series, starting with Arma: Cold War Assault. Published in 2001, this debut title became the no. 1 bestselling PC game around the world and has won many international awards. The hugely successful series was followed by Arma 1 and Arma 2 on PC as well as Arma 2: Firing Range on mobile devices, before a standalone PC expansion Operation Arrowhead was released, as well as three DLC which greatly added to the series. The latest installment in the Arma series, Arma 3, pioneered Steam's Early Access form of development, and was successfully released in September 2013. Bohemia Interactive is also the developer of Take On Helicopters, Carrier Command: Gaea Mission and Arma Tactics – a turn-based strategy game for Android, iOS, PC, Linux and Mac. In addition to their ongoing support Arma 3 , the studio is currently working on Take On Mars and the standalone version of DayZ, which are currently both available as Early Access titles on Steam. More information about Bohemia Interactive is available at www.bistudio.com.