Bohemia Recap - December 2022
New Year, New Me

2022 has come and gone, but not before it gave us an action packed December. There were sales and giveaways and updates and gifts, parties and anniversaries, and a whole lot more. So instead of a long and rambling introduction, we'll just wish everyone all the best in 2023 and jump right into the latest highlights and headlines!
Vigor
We focused on Advent Calendar challenges in December. Outlanders were able to win 390 Crowns every day for completing the challenge. Some of them were connected with in-game activities, while other times we wanted to see some real life photos like their favorite holiday decor.
If you'd like to learn more about our Vigorous team, you can read the interview with our designer Miroslav Vachtl. You can also check him out on TikTok.
The team managed to squeeze in a small update in December, one that tweaked the LMGs further.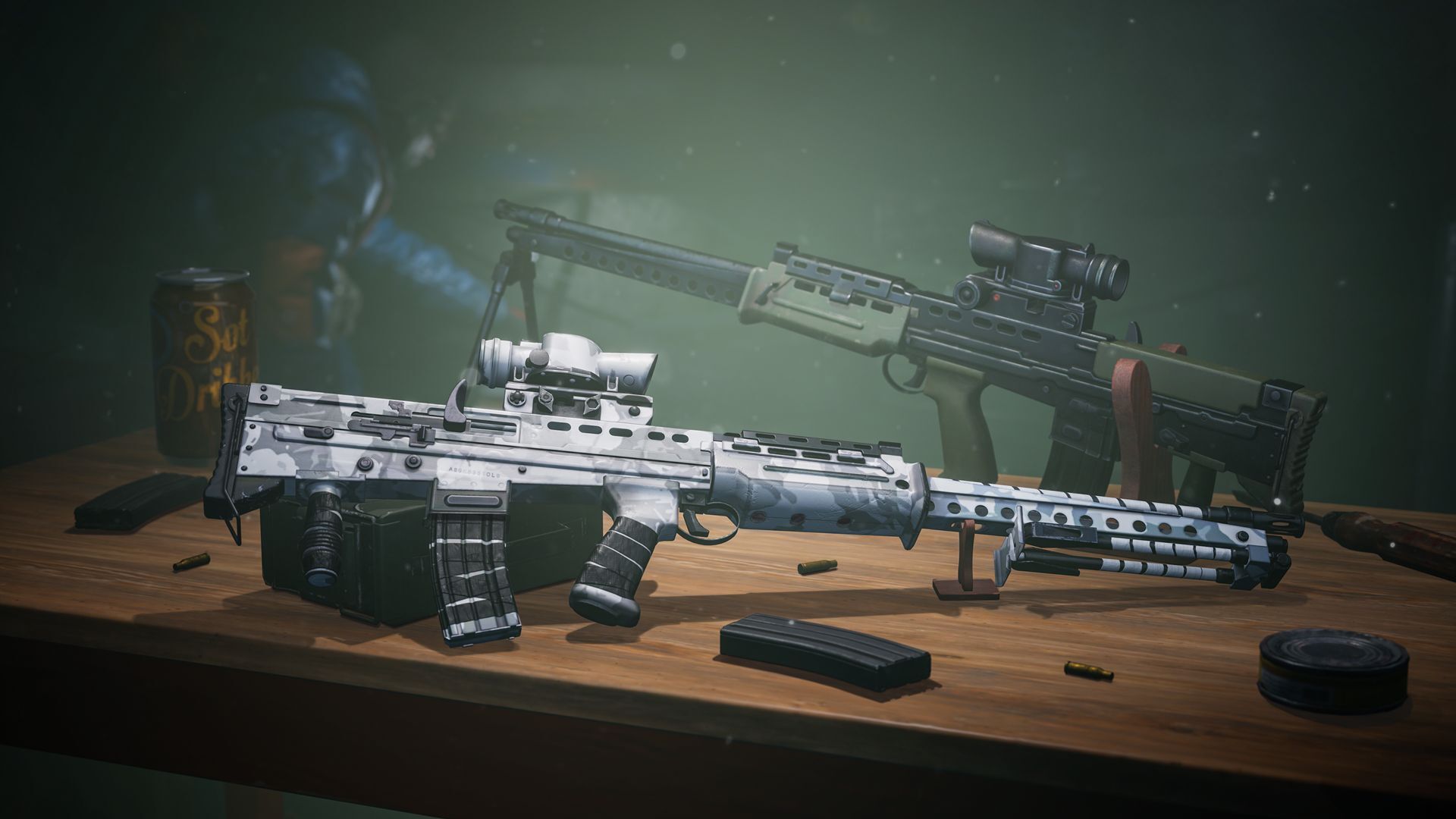 We said goodbye to 2022 during our last Dev Stream of the year, which was focused on Christmas in the Outlands. Some fortunate viewers were able to snatch codes for Crowns and therefore enjoy the holiday spirit even more.
Other notable news included holding Double XP Days on weekdays for the first time, offering Outlanders packs at a discount thanks to our Festive Offers sale and the PlayStation Indies Sale, and sharing our Vigorous tree.
As the year approached its end, we put our community in the spotlight. Check out this article which features many amazing community creations from the last quarter of the year.
Holidays are about giving, so everyone who logged in on December 24th and 25th was eligible to claim an amazing helmet for free! Once the gifts were unwrapped, it was time to get rid of the boxes, so we sliced the price of boosters for all game modes during the Boxing Day Apocalypse!
We made some promises at the beginning of 2022 and we certainly didn't forget them. That's why we shared a recap video that summed up all the features, tweaks, and updates that we shared with our community in 2022. But worry not! We know you are desperately waiting to see what 2023 will bring. Even though we can't share many details, there is a video on the way that will shed some light on our plans for 2023. So stay tuned, because it's coming in the first half of January!
Happy new year to all our Outlanders and thank you for your tireless support!

Ylands
December was a busy month, characterized by our release of Ylands Update 1.11: Crafty Crafts. It was also Ylands' 3rd birthday, which we celebrated with a flash sale.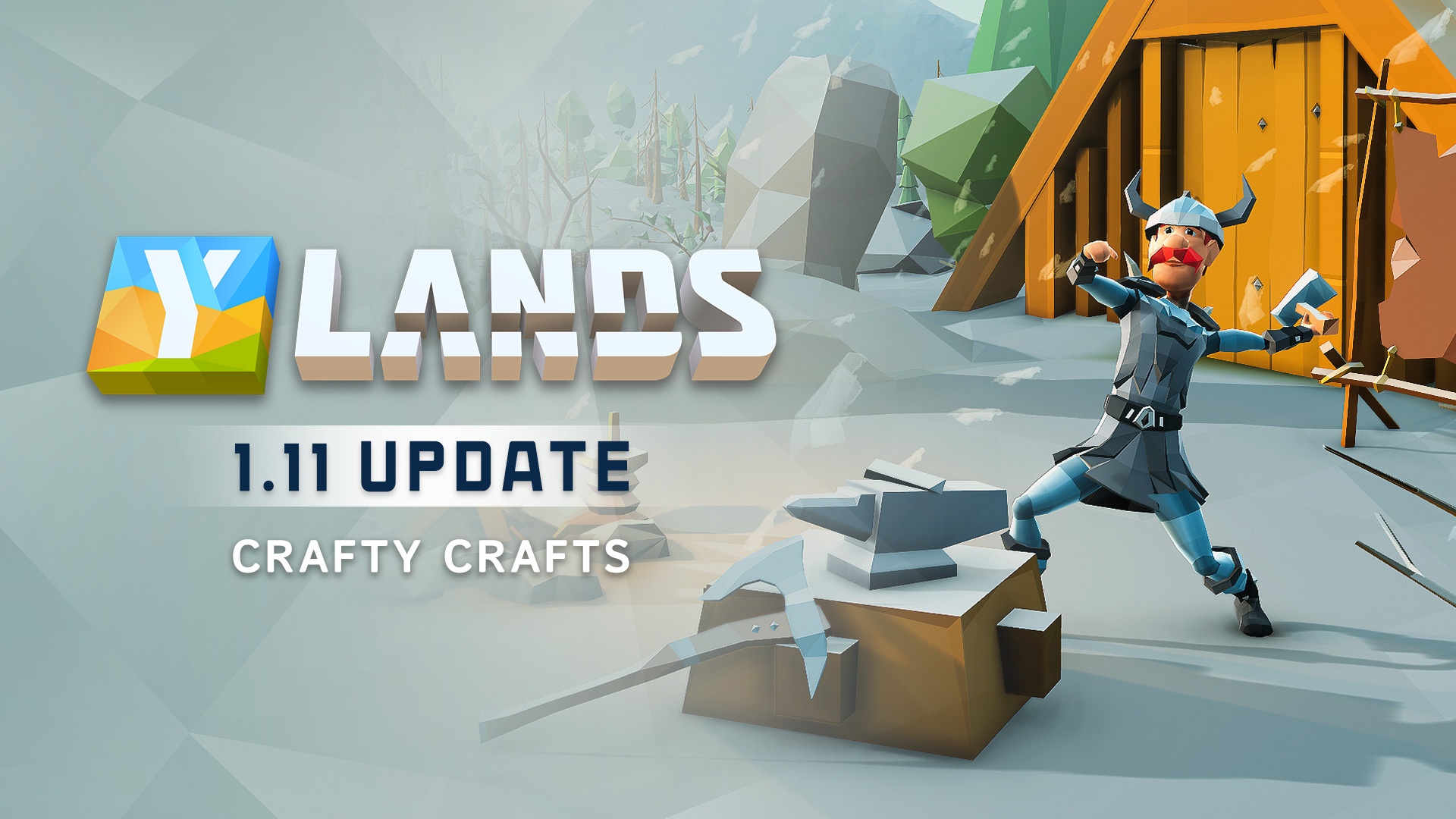 We also launched our blueprint market, offered a pet reindeer in the store for a limited time, and released a holiday stream with Aleš and Anna. A recording of the stream will be shared across our channels as soon as it's ready, so make sure you stay tuned!
Finally, we put together a Holiday Dev Diary and held a Discord screenshot competition as a way for us to reflect with the community on the many wonderful adventures we enjoyed together in 2022.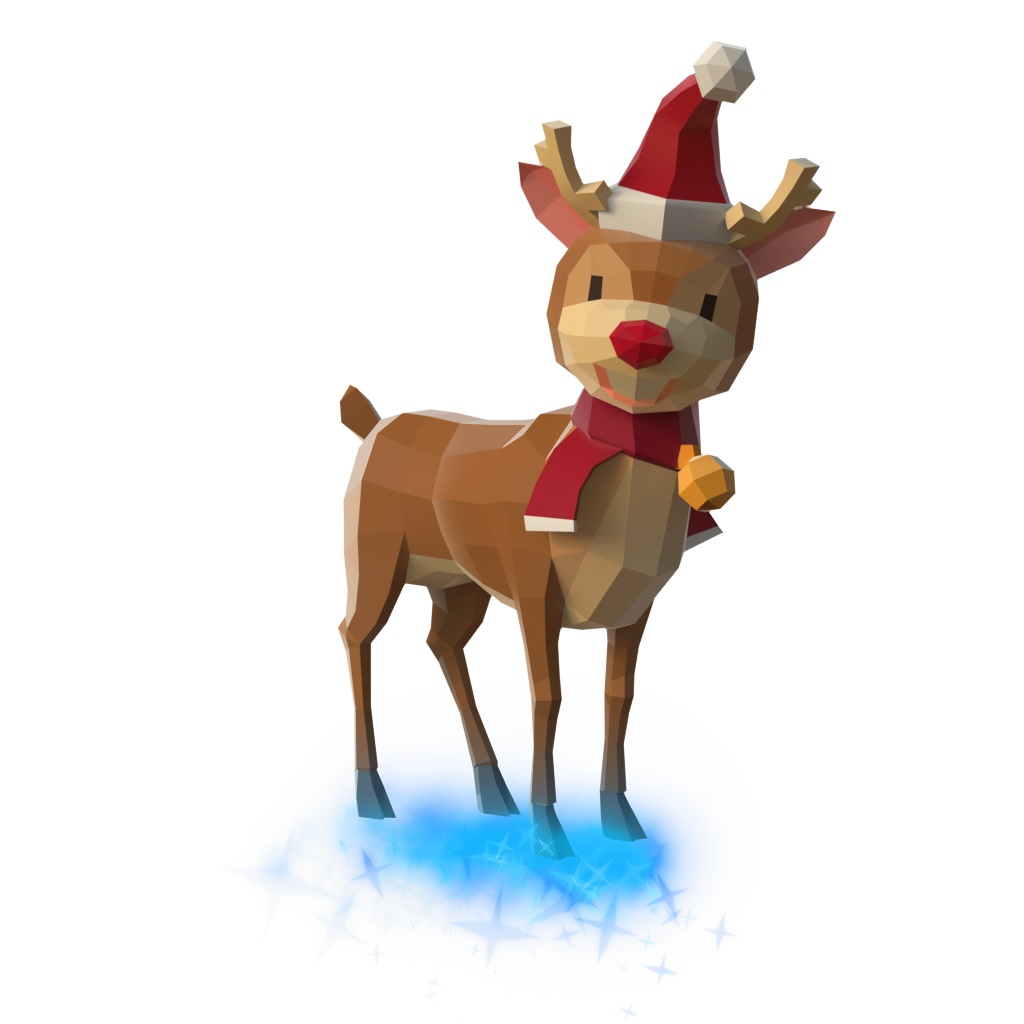 DayZ
We kicked off December in Christmas fashion with December's edition of the DayZ wallpaper.
Due to all the changes that came with the Livonia update (1.19 Secrets of Livonia), we updated our physical topography maps for the DayZ merch store. The 2nd edition of the Livonia map includes all changes, new POI's, and the Dambog Underground facility.
We asked our community what assets they'd like to see in DayZ. Santa's list got big pretty quickly! Everyone's feedback has been noted and constructively passed on to the team.
From giant Xmas trees to infected Santa and his sleigh crashes, #Christmas spirit descended upon Chernarus and Livonia. Players were able to be a bandit, a hero, or even old St Nicholas himself. The DayZ Christmas event kicked off with returning features that included:
Santa hats
Santa infected
Sleigh crashes
Christmas trees with music
Gifts that can be unwrapped and wrapped again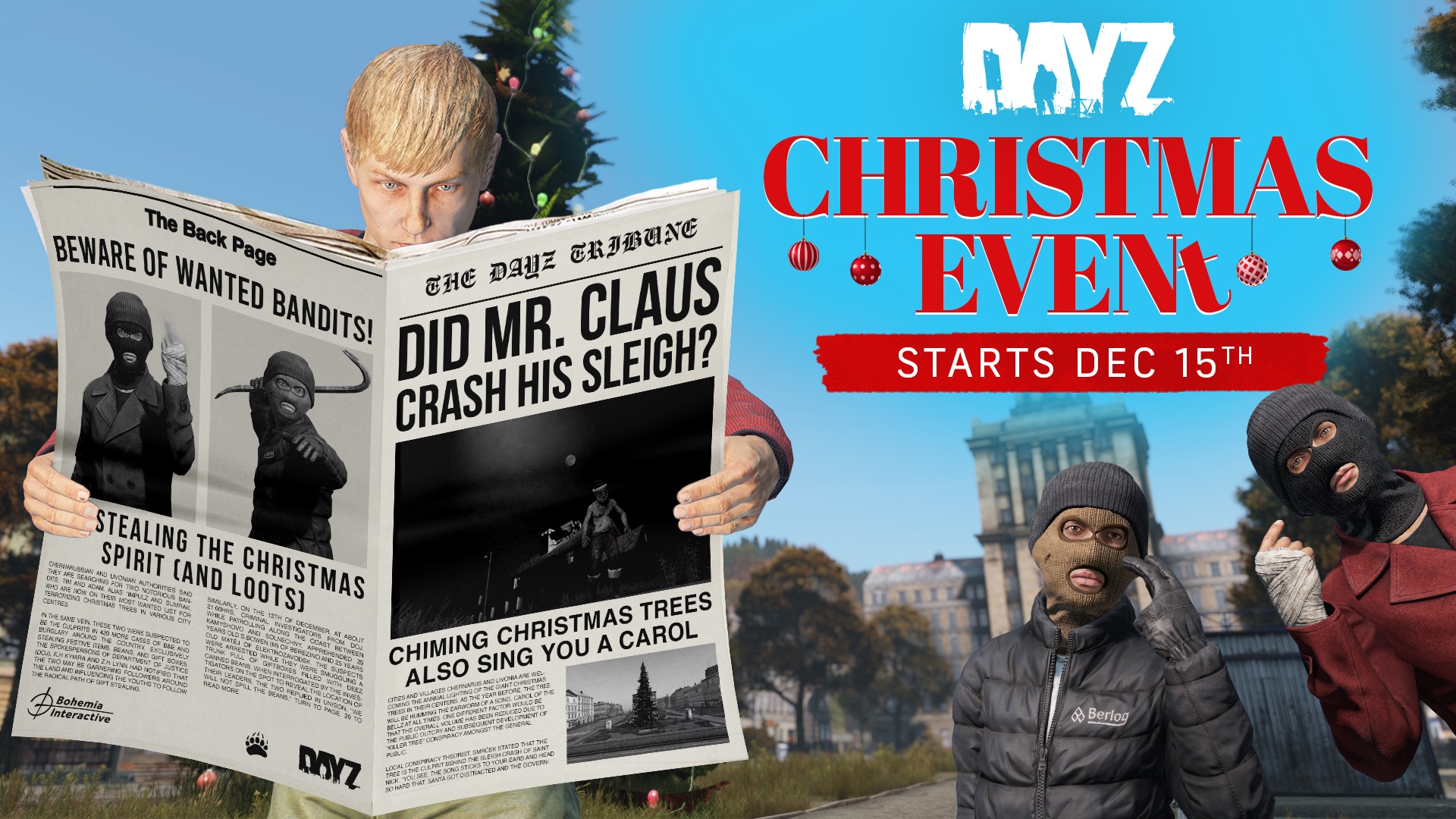 Our TikTok has been gaining traction. Check out the respect we paid to a well-known Christmas classic. It's already gotten almost 100,000 views!
We celebrated DayZ's 9th Year anniversary on December 16th! Heartfelt messages were sent to the community and the cake was demolished by our hardworking team.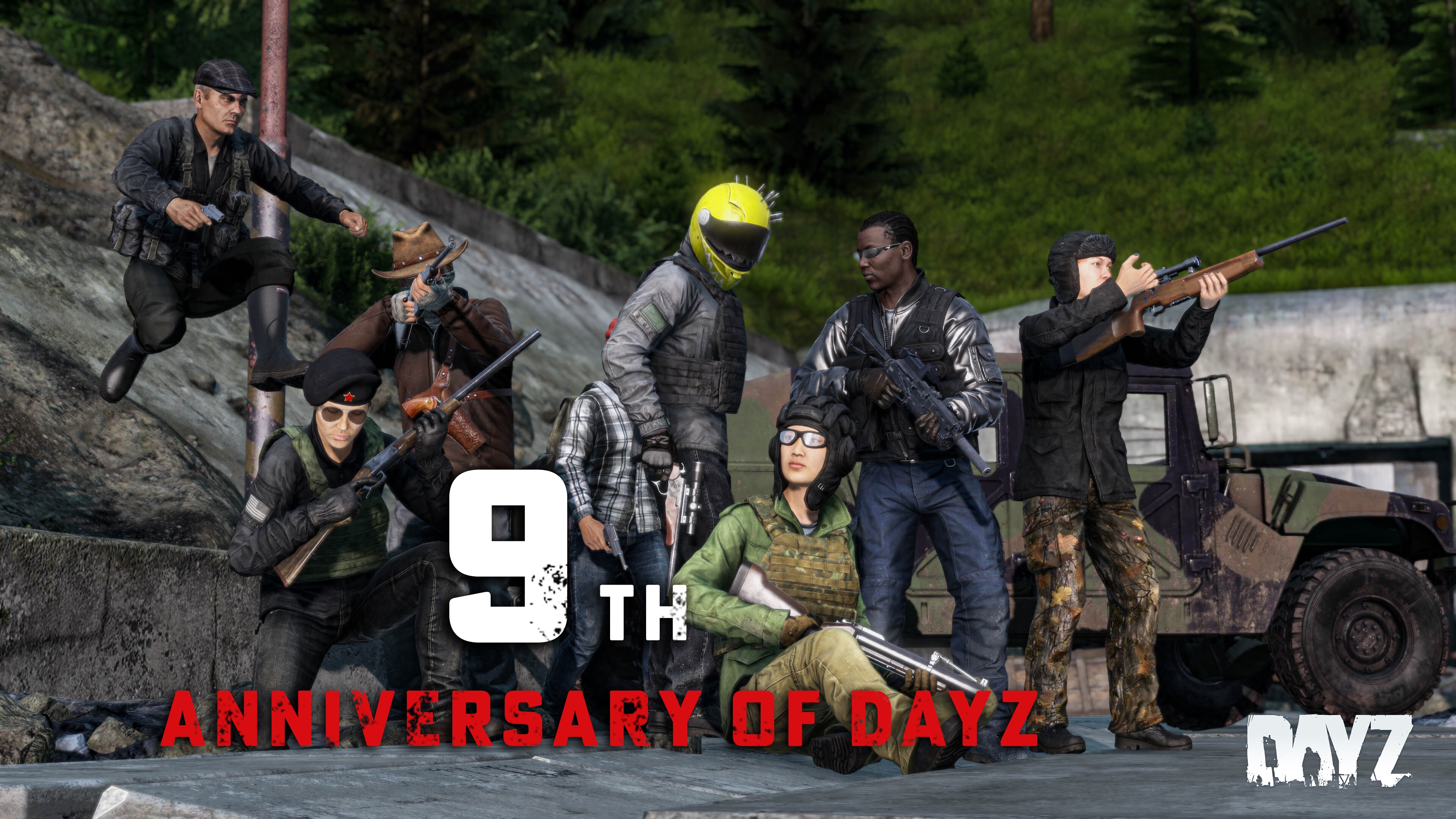 DayZ Community Spotlight
As cold as it was in December, there was warmth in the air thanks to everyone's holiday cheer and spirit. Want to know what our community was up to in the last month of 2022? Then take a look at our Community Spotlight.

Last but not least, make sure to read our article covering 2022 in all its glory.
Arma Reforger
December was jam packed with new and exciting content for Reforger. At the beginning of the month, we released our first Milestone Update - Ground Support! The main features of this update are our new terrain Arland, and the first iteration of our new and dynamic cooperative game mode called Combat Ops. Combat Ops was created using the new Scenario Framework, which will be immensely helpful to community scenario designers. The update also includes critical fixes, optimization improvements, and even more new features. We followed this update with two minor ones: 0.9.7.48 and 0.9.7.53. If you'd like to see the full list of changes and additions, make sure to read the changelog.

No plan survives its first contact, of course. That's why you can follow our progress in our latest Dev Report #15 where we discuss the recent updates, some of their features, and our upcoming plans leading into the new year and beyond.
We continue to provide useful knowledge with our #ReforgerTips. We reminded players in December about the minimum arming distance of weapons and told them to make sure to set up an ambush safely.
For community modders, Arma Reforger Samples and modding resources for GitHub repositories were updated with minor fixes, new sample weapon animation files, and vanilla weapons animation reference files.
As always, we've highlighted splendid community content. You can enjoy the incredible artwork, mods, and videos from around the Arma community in our latest Community Radar #6.
Naturally, December is the holiday season and a great time to reflect on the year. As a little gift, we published an official mod of some festive Christmas trees that can be downloaded straight from the in-game Workshop. If you'd like to get away for a bit, however, you can always book a trip to the island of Everon.
Finally, we want to send our community a special thank you for your continued support and wish you all a happy new year!
Arma 3
2022 ended with a number of interesting events for the Arma 3 team, including an important rescue mission.
On December 13th, third-party developer the Rotators Collective released a small 1.1.2 patch for their Arma 3 Creator DLC: Western Sahara. This update included a number of fixes and quality of life improvements. We and the Rotators Collective hope you continue to enjoy your time among the sand dunes of Sefrou-Ramal!
Our final Community Radar (COMRAD) of the year was released on the 21st of December, and is full of excellent community artwork, mods, operations, and videos. If you haven't seen it yet, be sure to check it out ASAP!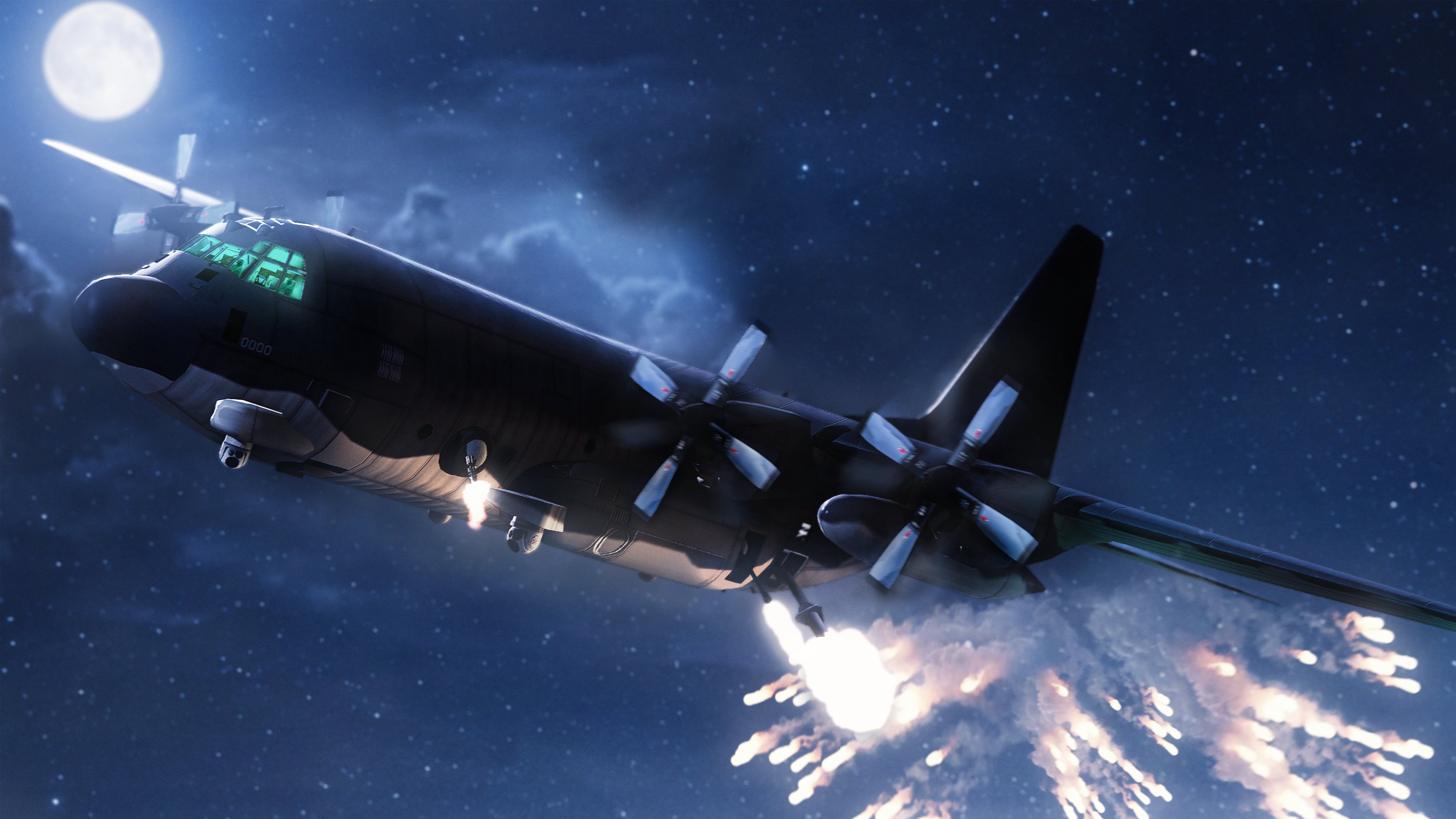 An AC-130U provides close air support in this screenshot by MaMento, featured in COMRAD #34.

Finally, thousands of new players joined our ranks by purchasing the game during Steam Winter Sale 2022! If you are one of those new players and are trying to figure out where to get started, we recommend playing the Showcase scenarios and Prologue campaign to begin. After that, you can play the East Wind campaign, or, if multiplayer is more your style, you can use the server browser to find both Official and Community run servers with a number of different game modes. If you are thinking about joining a unit, you can check out Arma 3 Units, Bohemia Interactive Forums, Steam Discussions, and the FindAUnit Subreddit to see what's available. There is a variety of PvP and PvE communities out there, ranging from casual to hardcore realism!
Behind the Scenes
Our offices in Czechia held Christmas parties at the end of December which included video messages from our employees, warm wishes for 2023, and a few funny moments that occurred throughout the year. The party included a DJ and dancing, as well photo booths with hilarious props. It was a wonderful opportunity to chat and build relationships with colleagues from different projects over amazing food and drinks.
On the other side of the Bohemian planet, our colleagues in Thailand also enjoyed food, drinks, and other fun activities while ringing in the new year.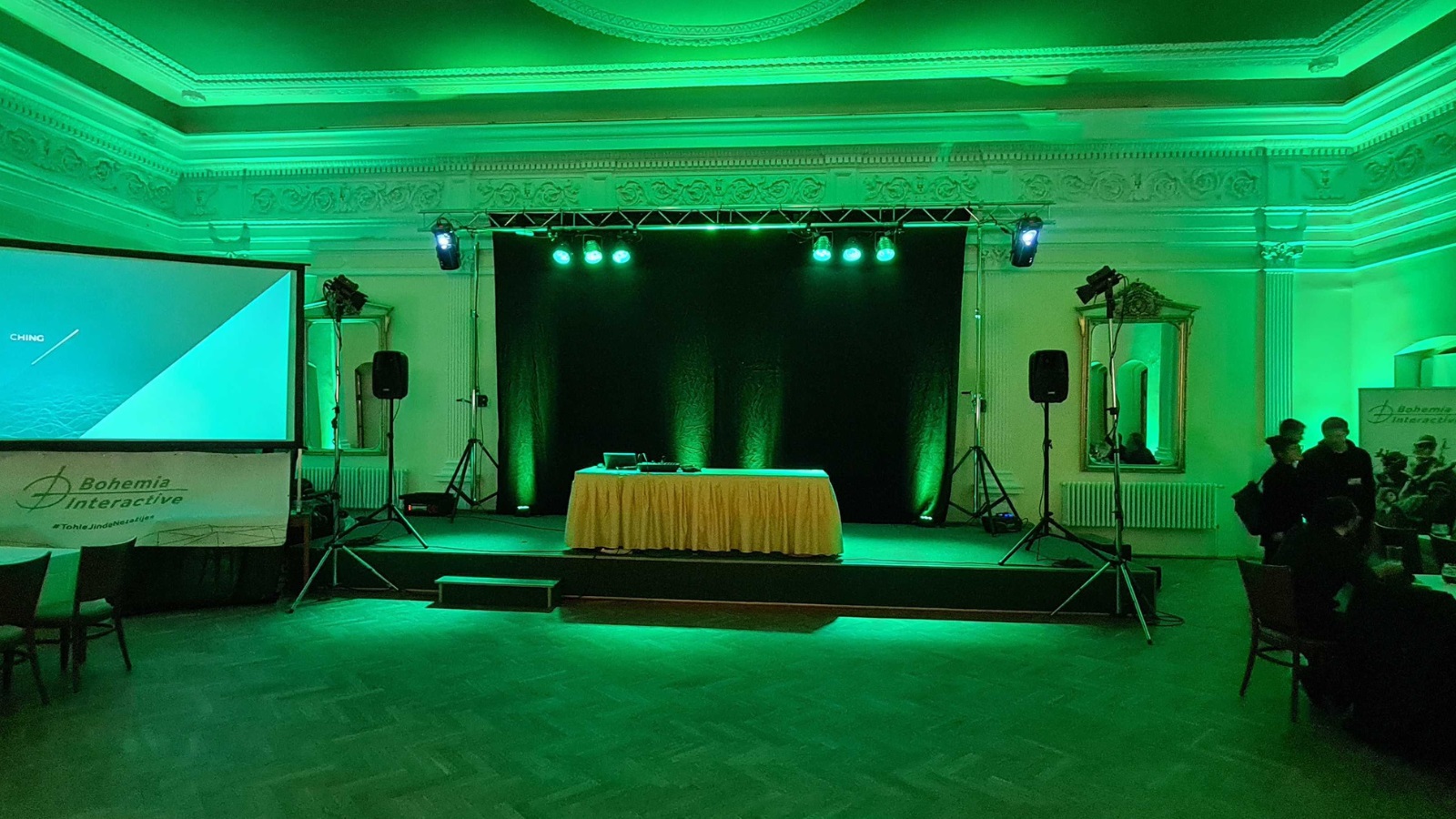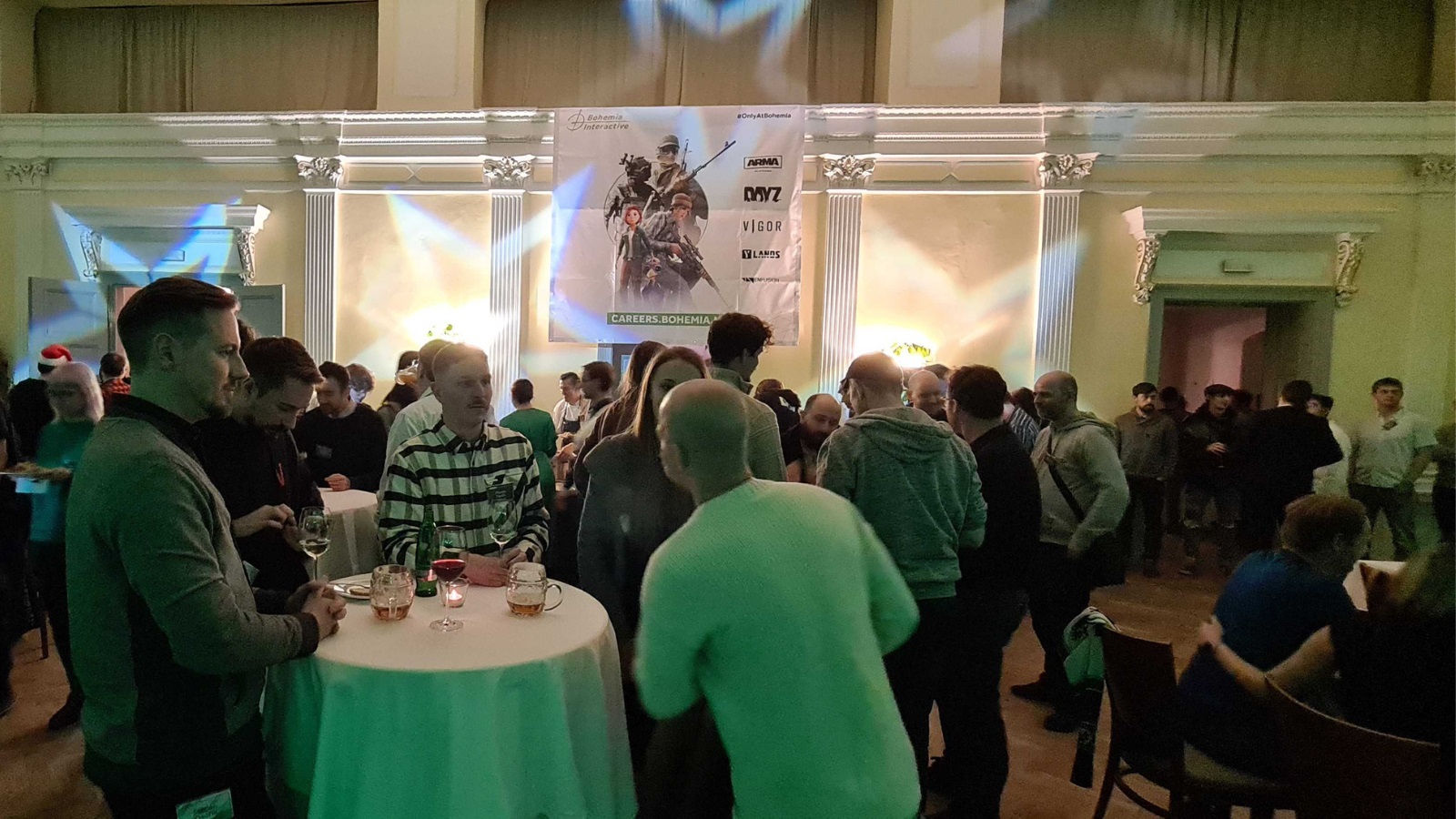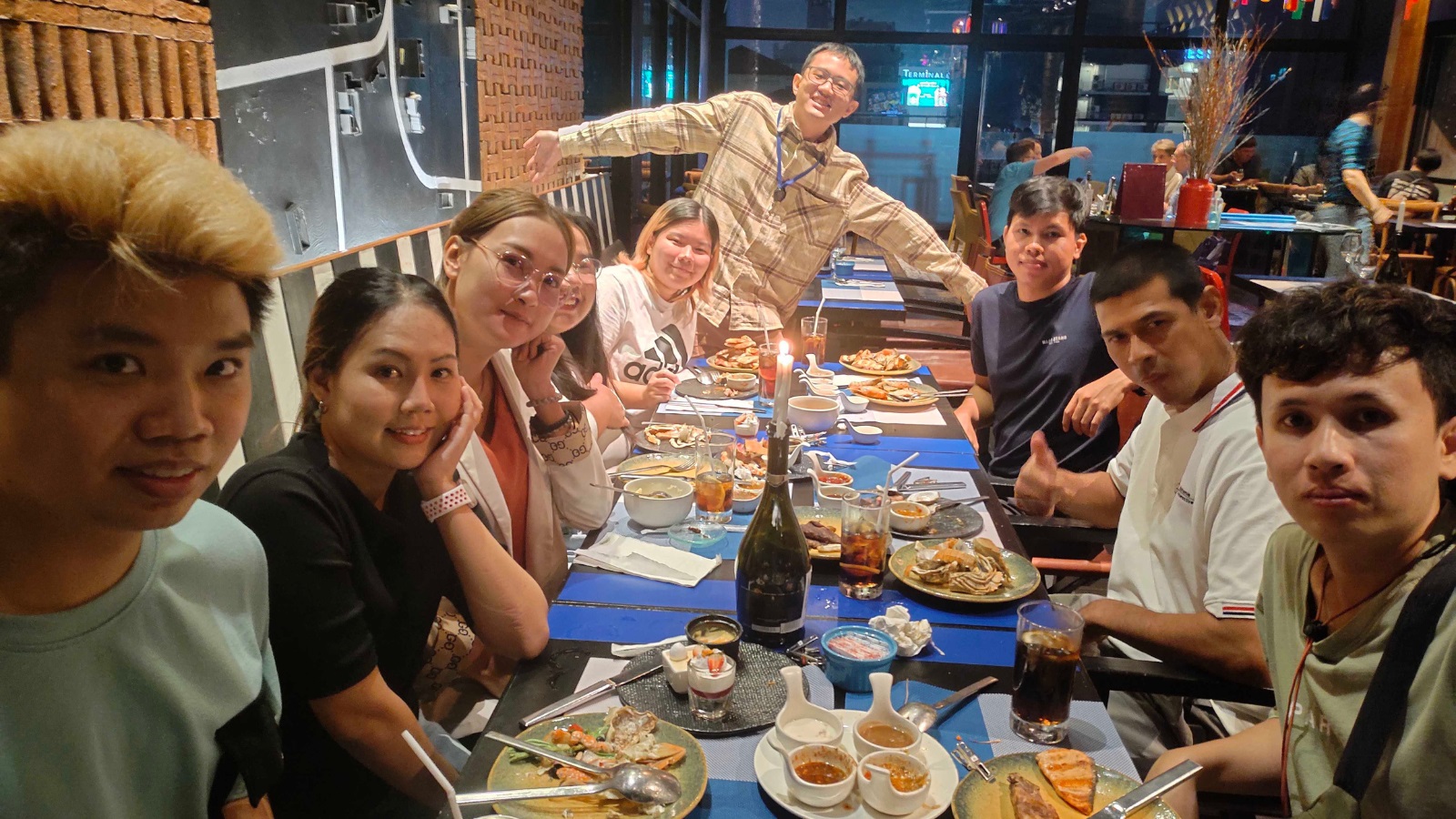 Community Spotlight
The Splendid™ Squad was re-assembled after more than a year, both with returning members and some new faces, and were deployed to the North Pole. Santa had been taken captive, and a long-established contingency plan with governments worldwide was put into effect. An elite unit was needed to stage a rescue, and being the only group of operators who still believed in Santa, The Splendid™ Squad was sent. Armed with Holiday-themed equipment (the only type that would work in the enchanted North Pole), our crack team of commandos was successful in saving Santa - and ultimately the Holidays - and stopped the summoning of Krampus by disgruntled elves who had led an uprising against their jolly employer.
We have Zeus Game Master extraordinaire Liru the Lance Corporal to thank for such a creative and fun scenario, as well as all of the operators who participated! If you missed the live stream of the event, hosted by Arma Community Managers LeClair and Nillers, check out the mission's video on demand, available on Arma's YouTube channel.
The Splendid™ Squad will return...

Meet the Pet Bohemians
Name: Lister
Species: American Staffordshire Terrier
Age: 1.5
Team: Enfusion
Favorite food: Salmon
Toy: Squeaky ball
Random fact: He is often "talking" in sleep.
Become Bohemian
We're always looking for fun and creative people who are passionate about games. Check out the career board below and get in touch if you think you're the right fit.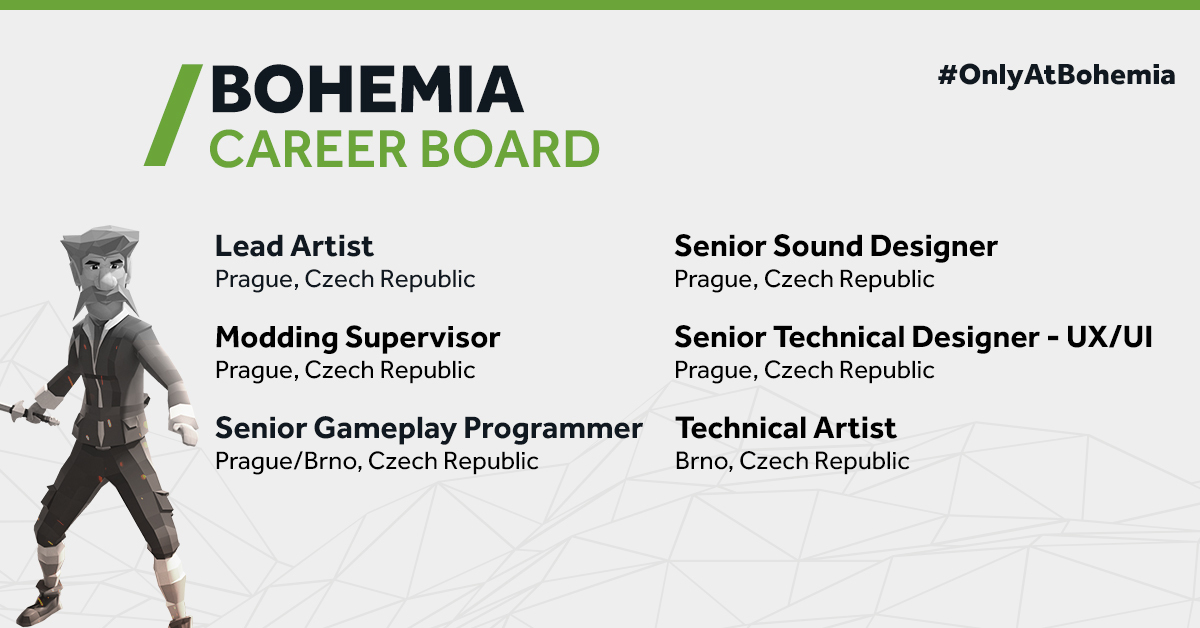 Don't see anything that speaks to you? Then head on over to our careers page to see all the positions that are currently open at Bohemia.
What Else?
That's it for the last month of 2022! If you'd like to learn more about Bohemia Interactive or want to stay updated on all the latest happenings, make sure to follow us on Facebook, Twitter, Instagram, YouTube, and LinkedIn.
Until next time, stay safe and game on!