Bohemia Recap – January 2022
New Year, New Merch, and a Trip Down Memory Lane
The first month of the new year has already come and gone, which can only mean one thing – it's time once again for the latest Bohemia Recap!
While it might have been a quiet month in Bohemian terms, there was still plenty of activity going on. We held some cool contests, gave away some awesome gifts, participated in a charity event, and continued working hard on future updates.
So kick back, grab a beverage, and let's dive right into January's headlines and happenings!
Vigor
We began the month by offering a free gift to the community for participating in our survey. We also held our first Dev Stream of the year, which was hosted by Anjanette (f0rsythiaa), along with our producers Zbyněk and Phil.
Moving on, we released Legacy Season 5: Renegades, held a Double XP Weekend between Jan. 14-17, extended the Chronicles: Vengeance Battle Pass for a week, and released a hotfix on Jan. 26th to deal with a tiny issue regarding the rewards for Legacy Season 5.
And finally, our players started preparing themselves for a new chapter of Vigor Chronicles. This one is called Perseverance. Check out the trailer, as well as some great previews created by our Partners here, here, and here.
Ylands
The beginning of the year is off to a fast start for the Ylands team. That's because the first big update of 2022 is on the way. The update will feature exciting underwater adventures, as well as brand new biotopes!
We organized a CZ/SK stream in appreciation of our community here at home. It was the first stream in Czech for many of us, though it certainly won't be the last.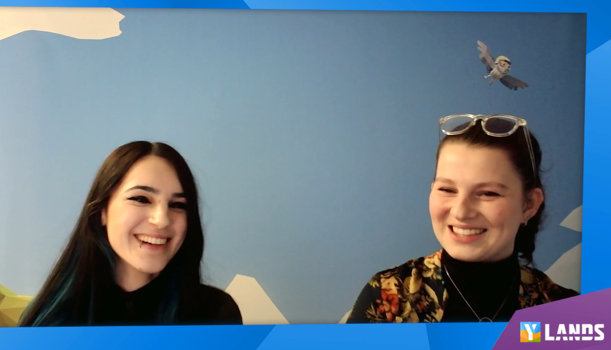 We also held an art contest on social media to encourage creativity amongst our players. The winning piece will appear in Ylands at a later date. If all goes well, maybe we'll be able to enjoy a virtual gallery one day. :)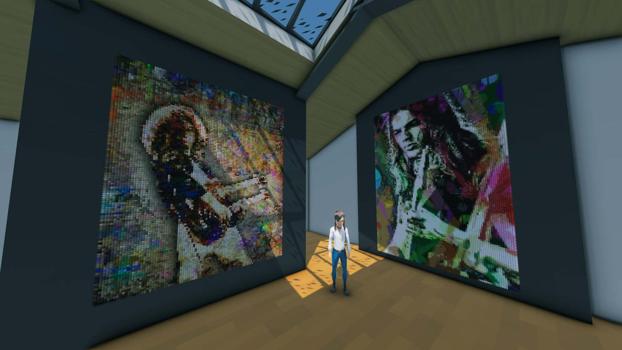 DayZ
The biggest news for January is that we released an experimental version of update 1.16 on PC and Xbox. This update is mainly a check-up / bug fixing update which we'll be able to build upon with future updates this year. We also added two items - the Bizon SMG and the alarm clock.
In other news, we continued to break our record for concurrent players on Steam, released some cool new merch in our store (Livonia mugs, anyone?), published the latest Community Spotlight featuring plenty of amazing content from our players, and welcomed a few new colleagues to the DayZ team!
Arma 3
This January, the Arma 3 team hit the ground running to start 2022. We have plans for a number of new social media campaigns and event projects - one of them being Arma 3 Community Twitch Streams throughout the year, so keep an eye out for announcements of us playing with your favorite Arma 3 players and units!
Also this past month, Arma 3 Creator DLC S.O.G. Prairie Fire developers Savage Game Design partnered for a second time with Military & Veteran Gamers for a 24-hour charity event called "Jungle Run II." Nearly $16,000 USD was raised (their goal was $10,000 USD). Excellent work for all those involved!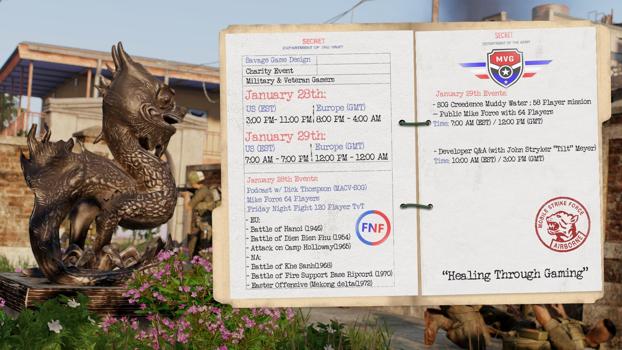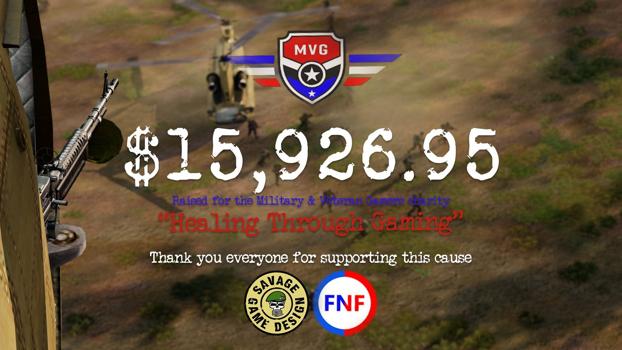 Behind the Scenes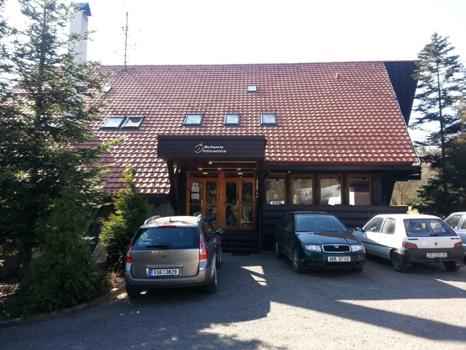 Our colleagues currently work in six different offices across three amazing countries (the Czech Republic, the Netherlands, and Thailand). While every office is unique, one of them holds a special place in every Bohemian's heart. That would be our office in Mníšek pod Brdy, a recreational cottage surrounded by vast woods and located in a small village 30 km southwest of Prague. Aside from our hardworking colleagues, the office is also home to our motion capture studio, our pet T-72 main battle tank named Edita, and our very own pond.
Interested in learning more? Then join veteran Bohemian Karel Mořický (who's helped shape our Arma series for many years) on his trip down memory lane, which he documented in an entertaining blog post.
P.S. Would you like a tour of Mníšek's studio? Then check out its beautiful recreation in Arma 3 by buckfastwine.
Community Spotlight
Who's in the spotlight of the January Recap? YOU are in the spotlight of the January Recap! That's because our games reached over 19 million active players in 2021. Thank you to everyone for being such dedicated fans and passionate community members. Kudos!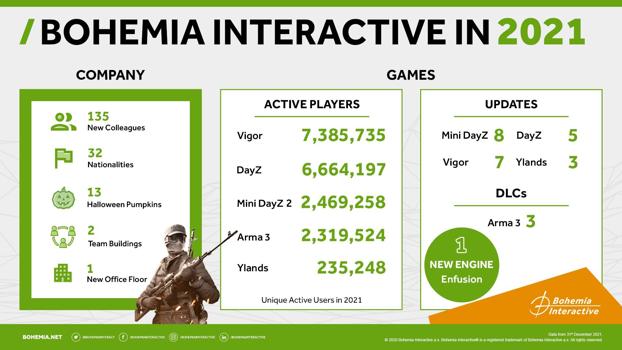 Meet the Pet Bohemians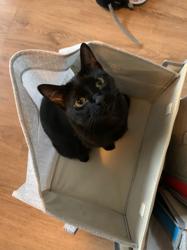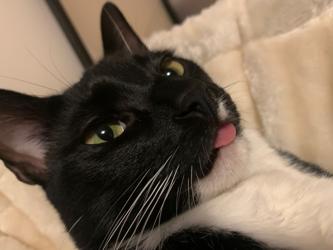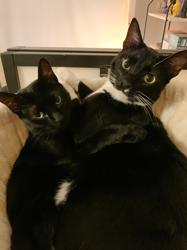 Name:
Chilli (black & white) & Mochi (black)
Species:
Adopted street cats
Age:
Both are around 1 ½ years old
Team:
Unannounced project team (Amsterdam office)
Favorite food:
Chilli: A picky eater who gets confused when he can't eat food in one bite (e.g. a piece of chicken).
Mochi: Will eat anything she can. Eats more than the big cat by far.
Toy:
Chilli: Rubber bands, which he can play with for hours. Otherwise, he'll just grab a piece of food out of the bowl and kick it around.
Mochi: Shadows. Even if you dangle the most interesting toys in front of her, she'll play with the shadows they cast instead.
Random fact:
Chilli: A big cat who weighs 6.5 kgs and loves affection. He is a bit of a scaredy cat who doesn't like new people or places. Sometimes he'll simply stop functioning normally (e.g. derps around with his tongue out of his mouth - see photo).
Mochi: A small cat who weighs 3.5 kgs and isn't scared of anything. Gladly starts exploring at the vet or other new places. She can be very affectionate at times and sleeps on your shoulder while you're working.
Become Bohemian
We're always looking for fun and creative people who are passionate about games. Check out the career board below and get in touch if you think you're the right fit.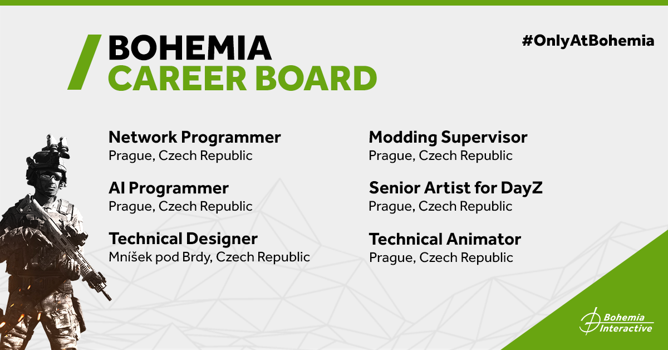 If none of the jobs listed above speak to you, then head on over to our careers page to see all the positions that are currently open at Bohemia.
What Else?
That's it for January! If you'd like to learn more about Bohemia Interactive, or want to stay updated on all the latest happenings, make sure to follow us on Facebook, Twitter, Instagram, and LinkedIn.
Until next time, stay safe and game on!