Campaigns, Updates, and Arma Reforger Enters Early Access!
It's starting to feel like summer out there, which means more sun, higher temperatures, and a bright and busy Bohemia.
May was chock full of campaigns, updates, discounts, and community content. Oh yeah, we also released Arma Reforger - the long awaited next step on the road to Arma 4, care of our mind-blowing Enfusion engine.
There's plenty to get to this time around, so grab your favorite beverage and dive on into this month's highlights and headlines!
Vigor
We started the month of May by using the Force on #MayThe4thBeWithYou and followed that up with our regular questions, Community Corners, and dev streams.
We participated in the successful #LetsPlay campaign on TikTok and introduced the Booster Apocalypse for the very first time. The weekend event offered 33% off all Encounter boosters. Speaking of discounts, Outlanders on PlayStation were able to enjoy 20% off the Dirty Rich Tycoon pack.
Our Partners joined us for a rousing Friday Night Fights, and the devs were kind enough to boost a few lobbies for everyone. We also had a blast at Game Access, honored war veterans on Memorial Day, released a new Vigor soundtrack, and introduced our Junior QA Tester Gabi to the world via this informative interview.
Wrapping things up, the new season is out now, so don't forget to check out the trailer and immerse yourself in a story full of secrets, science, and absolution.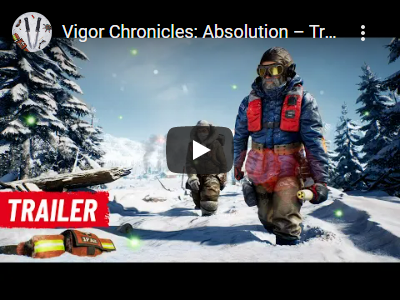 Want an easy way to keep up with Vigor's latest news? Then join our Newsletter Squad!
Ylands

May saw us continuing our preparations for the release of update 1.10, which will improve the way Ylands works as a whole.
The update will mostly focus on balancing and improving current features like fishing, riding animals, and – most importantly – crafting. Update 1.10 will also feature the return of the FPS camera which our players have been clamoring for.
You can keep tabs on all our progress through our Dev Diaries.
DayZ
We started the month off with "May the 4th Be With You", but removed our content due to Disney having warned us in the past for our efforts.
We recognized a lot of other special days last month as well, like Mother's Day, International Nurse's Day, Friday the 13th, and Memorial Day.
May was also busy in terms of content and events. We streamed DayZ with our creative lead Adam and brand manager Matěj. The stream was in Czech this time, though we look forward to producing some English streams soon.
We said goodbye to Walpurgis Night, started a series of tips for new players called #tipsforbambis which you can enjoy here and here, had a crazy but awesome time at Game Access, and participated in TikTok's #Letsplay campaign, where we published a map quiz video entitled "How Well Do You Know Chernarus?"
Moving right along, update 1.17 now has more patches and hotfixes to improve stability, our community enjoyed us teasing them with the new M79, and the experimental phase of explosive update 1.18 has begun, which you can read about in our detailed article.
Finally, if you'd like to see what our creative community has been up to recently, make sure to have a look at our latest Community Spotlight.
Arma Reforger
We released Arma Reforger on May 17th!
A big thank you to everyone for making the release as enjoyable as it was. If you'd like to watch the release stream, you can do so on Twitch.
Check out the Road to Arma 4, which illustrates the Arma series' long and rich journey.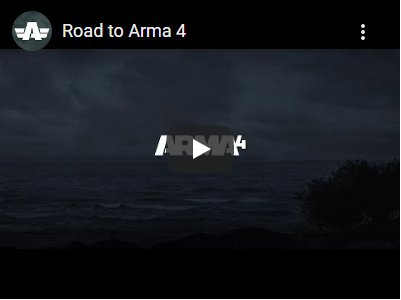 Watch the exciting trailer that showcases our Enfusion engine.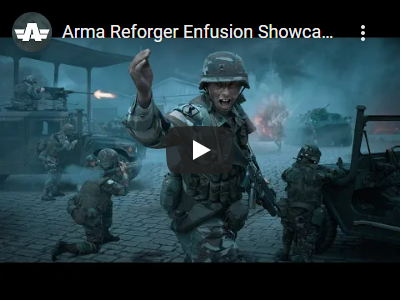 Our social media got a total rebrand. Head on over to Facebook, Twitch, Instagram, Twitter, TikTok, and YouTube to see the fresh new approach for yourself.
Continuing with the spirit of new approaches, we also launched a trio of webpages for Arma Reforger, Arma 4, and the entire Arma franchise.
In other news, we presented Arma Reforger to selected media on May 12th, agreed to a long-term partnership with a team of awesome creators called Regiment, and continue to update the game on a regular basis, which you can read about here.
We conducted an interesting interview with Project Lead Ján Dušek, as well as Creative Director Ivan Buchta, who shared his knowledge and perspective on creative development.
In closing, we want to extend our thanks and gratitude to the Arma community for their tireless support and continuous feedback!
Arma 3
Congratulations to the Arma Reforger team for entering Early Access on May 17th!
We are now on the road to Arma 4, but Arma 3 and its dedicated player base won't be slowing down any time soon!
May saw us hosting yet another Community Play Session Livestream. This time Community Manager LeClair joined a nighttime raid with elements of A Squadron, 22 SAS, and Task Force Green. If you missed May 8th's livestream, you can view the Video on Demand here.
On May 11th, we published Issue #27 of the Arma 3 Community Radar, or COMRAD as we like to call it, which features some splendidtm community content.
Keep an eye out for further Arma 3 Community Play Session Livestreams, Community Spotlights, and COMRADs in the coming months!
Behind the Scenes
Arma Reforger introduced us to some new faces thanks to the magic of face mapping and photogrammetry. And not just any faces, mind you, but those belonging to the two actors from our artwork photoshoot.
Community Spotlight
This month's spotlight belongs to our modding community, who've already managed to impress us with what they've created in the short time since Arma Reforger entered Early Access.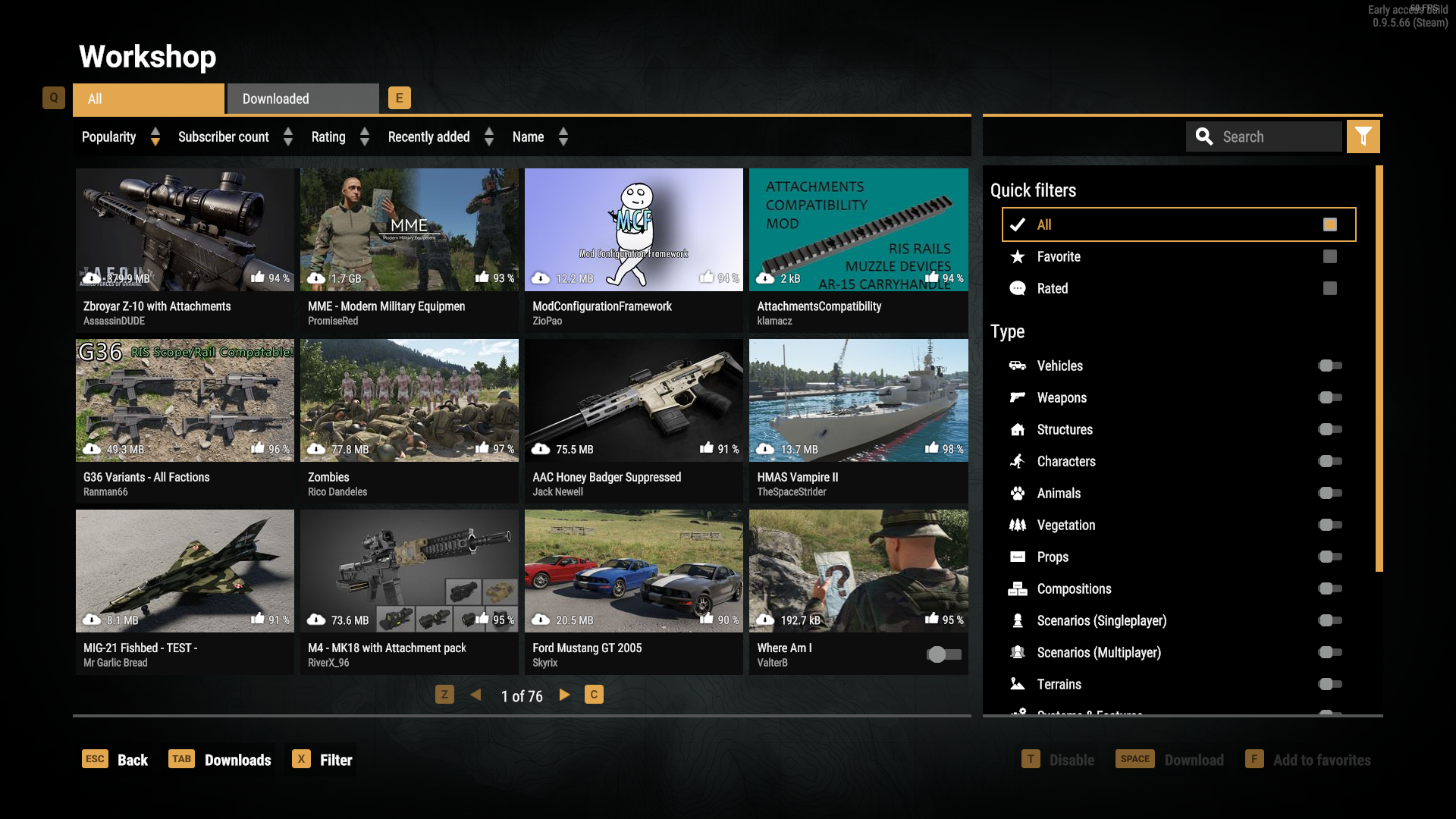 If you're interested in learning more about modding, you can visit our Community Wiki page and check out the tutorials and guidelines.
We appreciate all of your work and look forward to seeing what else you have to show us!
Meet the Pet Bohemians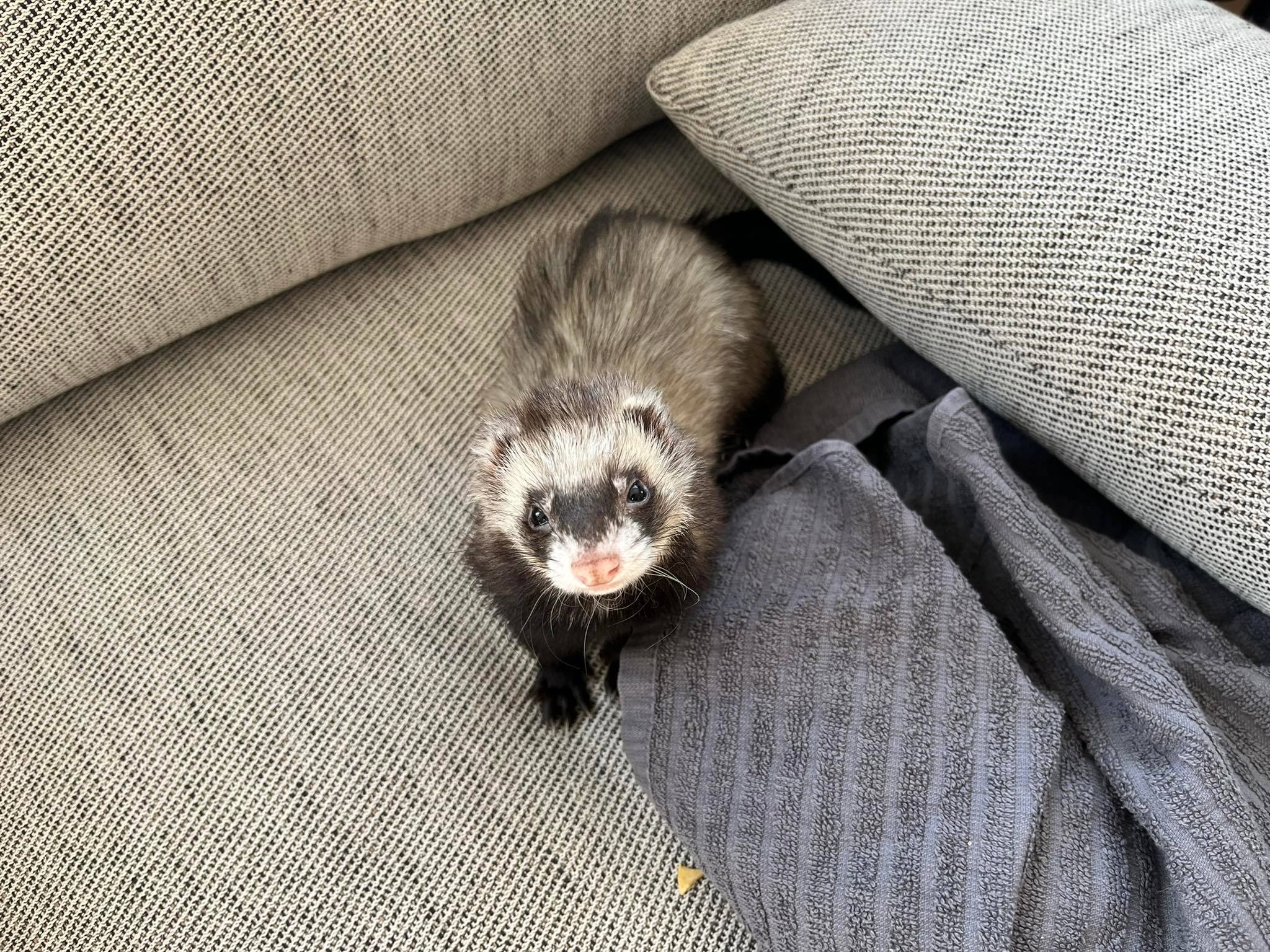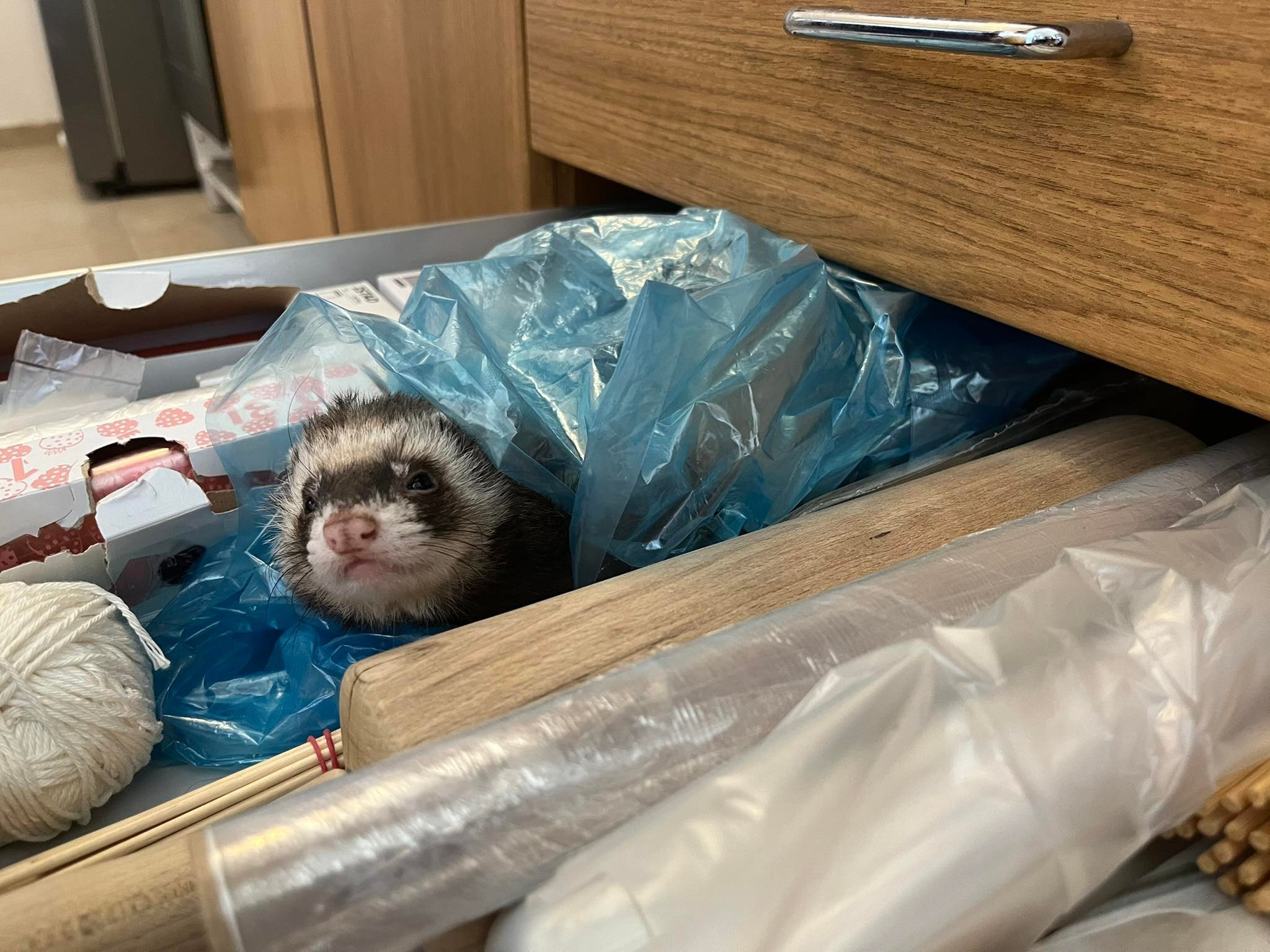 Name: Chilli
Species: Ferret
Age: 2
Team: Arma Reforger
Favorite food: Sweets that can be easily stolen from kids.
Toy: Anything rubbery and chewy that can be hidden under the kitchen counter.
Random fact: Loves sleeping in the kitchen drawer between plastic bags and stealing whole loaves of bread.
Become Bohemian
We're always looking for fun and creative people who are passionate about games. Check out the career board below and get in touch if you think you're the right fit.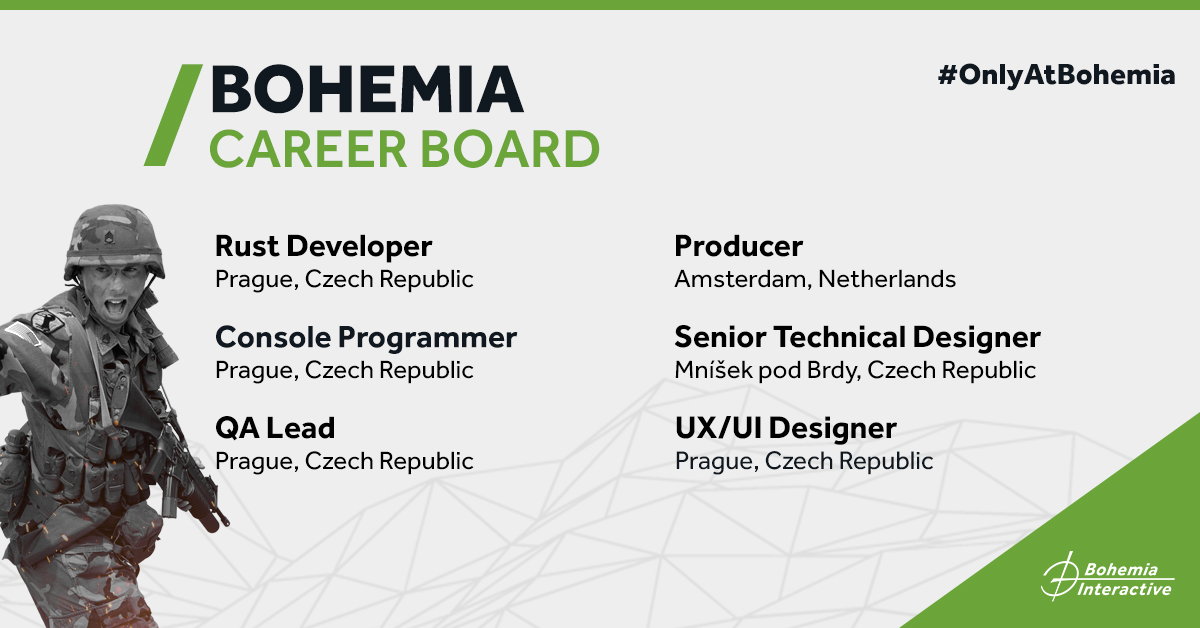 Don't see something that speaks to you? Then head on over to our careers page to see all the positions that are currently open at Bohemia.

What Else?
That's it for May! If you'd like to learn more about Bohemia Interactive, or want to stay updated on all the latest happenings, make sure to follow us on Facebook, Twitter, Instagram, YouTube and LinkedIn.
Until next time, stay safe and game on!