Updates, Easter Eggs, and a Happy Halloween!
Temperatures are dropping but the action's heating up. It's time once again for the latest Bohemia Recap!
October was a busy and productive month full of updates, easter eggs, giveaways, and Halloween events. We worked hard, let our hair down during Halloween, and got to know our Producer Axel Lamury a bit better in the latest installment of Meet the Bohemians.
So grab a hot beverage and warm yourself up with all the highlights and happenings of the spookiest month on the calendar.
Vigor

October was an action packed month and there are no signs of us slowing down any time soon. We kicked things off with our second round of Friday Night Fights – a fun-filled affair where Partners and Devs get together and boost the hell out of lobbies. On October 4th, we deployed the final fix to Legacy Seasons. Our deepest apologies for any issues you might have experienced. Meanwhile, we surprised everyone by releasing Legacy Season 4: Warlords during our Dev Stream on October 6th! Make sure you jump right into this one and get your flashy rewards. We also managed to sneak a little easter egg into the Legacy Season 4 key art. If you'd like to learn more, check out this video from our Partner, Cristiferbeast.
Continuing on with the month's breakneck pace, we held a Double XP Weekend which ran from October 15th – 18th, Dev Stream #46 was extra special because we released our Halloween update, and Outlanders will be able to enjoy the dark and spooky Outlands until November 2nd.
And finally – we released a short teaser for our upcoming update, Chronicles: Vengeance. Vigor will never be the same again and you can find out why in the full trailer below!
Ylands
Aaaaaand.... ACTION! That's right, we've been busy filming and Ylands will have a shiny new trailer very soon! As with the 1.8 update, we're putting a lot of effort into growing our wonderful player community, which is why we need a new trailer that shows everyone just how stunning Ylands is. It won't be long before it appears on our YouTube channel and all over our social media, so there's no way you're going to miss it!
Speaking of 1.8, we're happy to announce that the name of this update is Awesome Achievements! The name doesn't just represent one of the new features that the update will introduce, but everything Ylands has achieved so far as well. The Ylands team is hard at work and we can't wait to share this update, which is all about polishing and quality of life, while introducing several new useful features. If you'd like to learn more, we highly recommend you get your dose of Ylands info via our weekly Dev Diaries!
October also saw us hosting a Q&A session with Aleš and Nikki, who answered all of the many questions that were asked. In case you missed it, you can re-watch the stream here.
Ylands EDU is also thriving! We've started working on the beta version for the educational version of Ylands and we hope to see it get tested by teachers during the first quarter of 2022!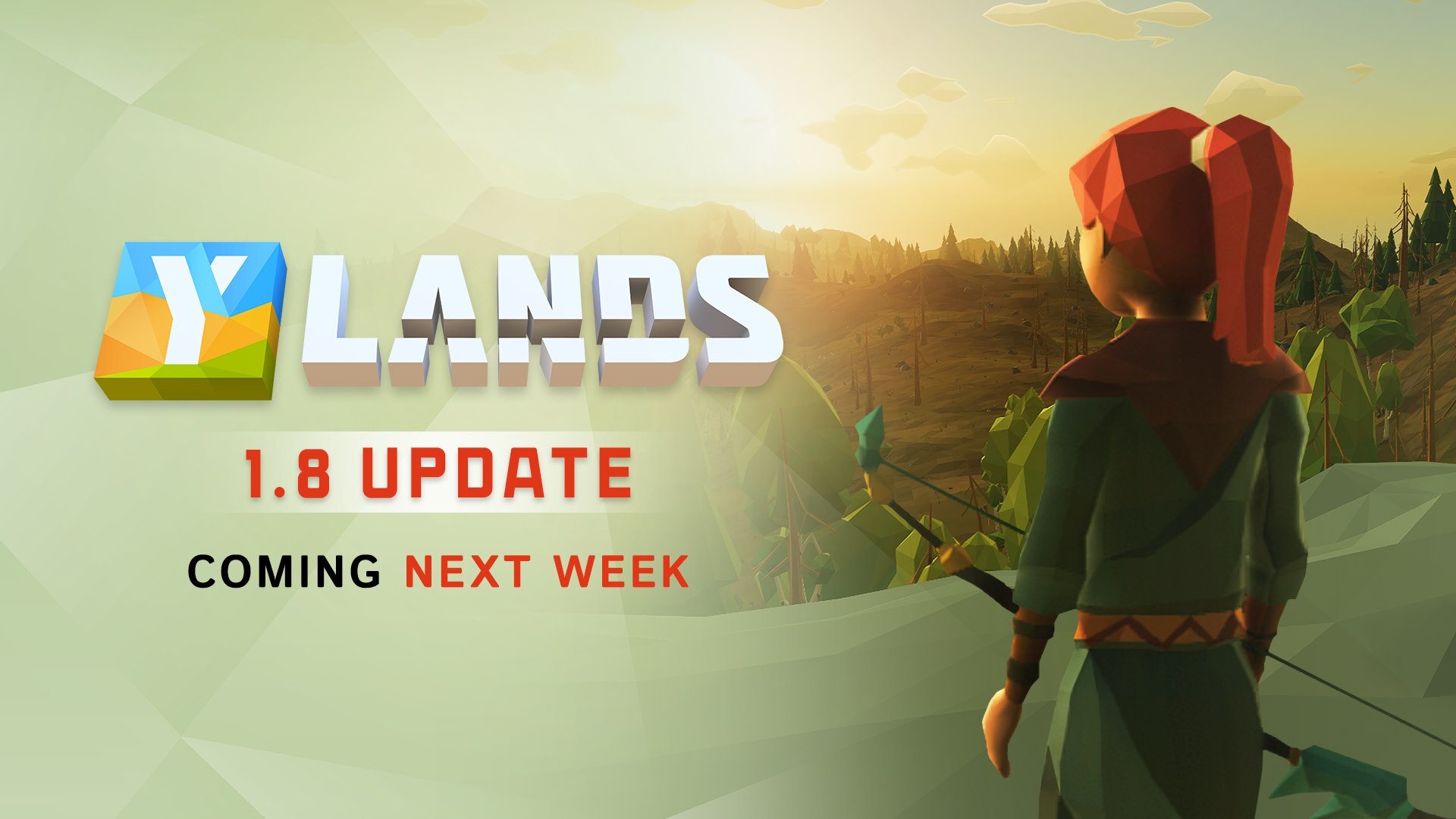 DayZ
We're thrilled to see that the changes made in update 1.14, as well as the new contamination areas, have been very well received. We're loving the new content that's being created and are overwhelmed by the enormous amount of compliments we've been receiving from players. A huge thank you to every single one of you who've been in touch across all of DayZ's social platforms.
As for October, we heard a ton of tales of "friendly" betrayal and released patches for 1.14 for Steam, Xbox, and PlayStation.
Another piece of notable news is our DayZ Halloween Event which runs from October 22nd to November 3rd and features an in-game Halloween event that includes spooky locations and Halloween themed loot, as well as new and returning assets. We invite one and all to jump on an official server and check out the changes.
In line with our Halloween event, we also kicked off a screenshot competition which runs until November 3rd and will offer some cool Halloween treats. Speaking of screenshots, check out some amazing community content in our latest Community Spotlight!

Arma 3
Two quick but important shots from the Armaverse this week.
The first is that platform update 2.06 was released. You can find the changelog here.
The second was our announcement that a new Arma 3 Creator DLC - entitled Western Sahara and made by third-party developer Rotators Collective - is on its way. Prepare yourself for a trip to the desert and be sure to add Western Sahara to your Steam wishlist! This Creator DLC is expected to release later this year.

Mini DayZ 2
October saw the release of update 1.2.0:
PvP mode was introduced, with the location spawning the rare VIKR compact assault rifle!
Co-op now supports up to 4 friends (formerly just 2)
Chest system overhaul – different rarities of chests, though you might need to pick the lock, use a crowbar, or get the key from nearby enemies
Added end-game military grade outfit Complex M and the Gorka M2 helmet, accompanied by the famous scoped Longhorn pistol and a full-fledged VSS sniper rifle

Behind the scenes
We held small but fun parties in our Prague and Brno offices last month to celebrate Halloween. Some of the more dedicated Bohemians chose to dress up, while everyone had a blast carving pumpkins, playing video games, and munching on some tasty home-baked treats. Needless to say, a BOOtiful time was had by all!



Did you know?
Bohemia Interactive is a truly international studio. Not only do we have Bohemians of 26 different nationalities working here, but we also have offices located in 3 different countries. Aside from our 4 offices in the Czech Republic, we also have an office in Amsterdam and one in the sunny seaside town of Pattaya, Thailand.





Community spotlight
Our communities crank out so much amazing content on a daily basis that it would be impossible to share it all. As a result, we decided to highlight two creators who caught our eye in October.

JardaJ recreated the iconic Blue Quartz Crystal from Ylands using resin and a wooden base. His amazing creation even lights up!


Meanwhile, weapons expert Jonathan Ferguson released an excellent breakdown of the weapons used in Arma 3, which you can check out on YouTube.
Meet the Pet Bohemians
Name: Björn
Species: Furcifer pardalis - Chameleon

Age: 4
Team: Marketing
Favorite food: Live grasshoppers and other insects that he can chase around
Toy: Branches and plants in his terrarium
Random fact: Chameleons don't change color to blend in with their surroundings. They do so to express their moods and to better absorb heat from sunlight.

Become Bohemian
We're always looking for fun and creative people with a passion for games. Check out the career board below and get in touch if you think you're the right fit.

If none of the jobs listed above speak to you, then check out our careers page to see all the positions that are currently open at Bohemia.
What else?
That's it for our October recap. If you'd like to learn more about Bohemia Interactive, or want to stay updated on all the latest happenings, make sure to follow us on Facebook, Twitter, Instagram, and LinkedIn.
Until next time, stay safe and game on!