Bohemia Interactive and invited DayZ Survivors at PAX East 2020
In celebration of its passionate community, at the end of this February Bohemia Interactive organized special Meet & Greet events at PAX East 2020, providing fans with the opportunity to meet fellow players and some members from the DayZ marketing team, Anna Buenafe & Scott Bowen.

Events like PAX East give us a great footing for getting to know our players on a face-to-face basis. Attracting players from all around the world, we took advantage of this and gave our guests – players, content creators, and media alike – a common ground to discuss what we all love: DayZ.
If you missed out and would like to join, discuss, and meet fellow survivors, please keep an eye on our social media channels (Twitter, Facebook).
The program for the evening was laid-back/casual and took place in Anthem – a bar in the heart of historic Boston. Guests were welcomed at the front door and invited to help themselves to the available buffet that was on display. VIP ticket holders were accommodated with free drinks from the bar and a VIP zoned area.


Most attendees were in from around the United States or Europe.

In the end, around 300 people attended the event, including members of the community, influences, and an array of media outlets such as IGN, Tech Raptor, FextraLife, Dread Central, Attack of the Fanboy, Destructoid, Hardcore Gamer, FANDOM, GamingOgre, and DualShockers. Of the attendees, a lot complimented the venue space, the relaxed and friendly vibe, and – of course – the food! We were delighted to hear many say it was their favorite event of PAX East, especially as they didn't have to compete with loud music and crushing crowds – just like in-game, player interaction was key!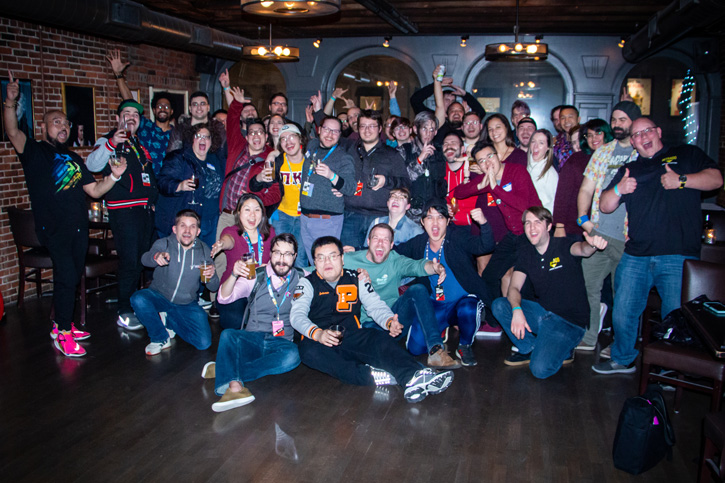 Some comments by one of the DayZ team, Scotty:

"OK, so going into this venue with not much expectation other than what I gathered from online communities. To be honest, I expected some harsh well-deserved feedback concerning DayZ. However, this was far from the truth. Only after sitting with individual players, I learnt the power of what this gaming industry/DayZ provides."

"I got a chance to speak with some unique people and dove into their stories relating to DayZ and what this platform provides for them. From big adventures of role play server management to the other side of the scale, individuals looking for some friends. Getting to meet our guests was nice and inspiring for me. I would like to extend thanks to all the guests that arrived. I had fun with all those I managed to speak to."

Also special thanks to our US Organizers - Evolve PR, Venue - Anthem Kitchen & Bar and staff.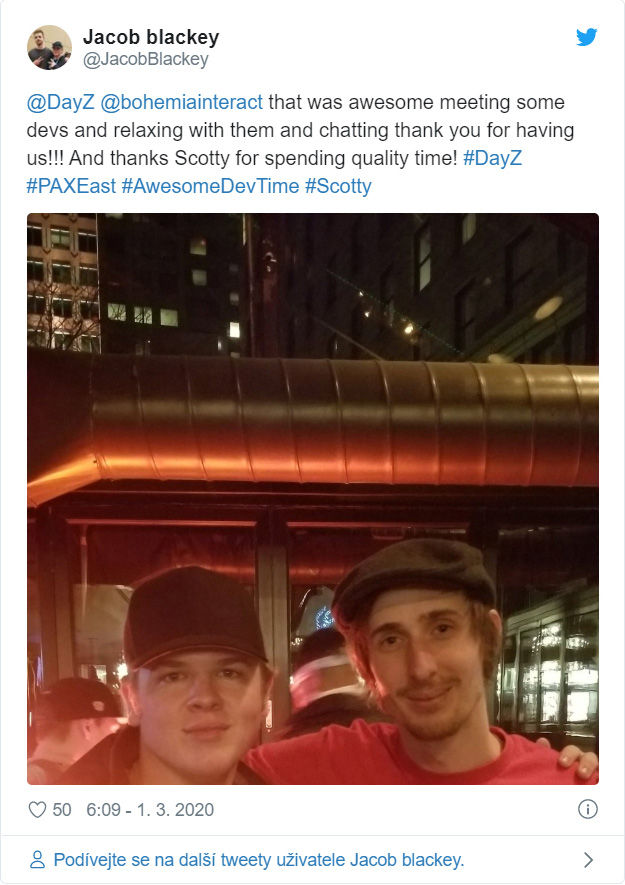 We'll see you in Chernarus, Survivors!