Hey, Scott. Please, tell us a little about yourself.
I'm from a sleepy seaside town on the South-Coast of England and have a lot of great memories playing video games as a kid.
I hadn't actually considered a career in the industry until 2015, after completing a degree in Classical History and Literature. It was around about this time that I entered the Make Arma Not War contest with the Arma 3 Resist Campaign (under the nickname "Kydoimos") . Some months later, I was approached to help out on the Apex launch trailer and not long after that, I was invited to work as an external contractor, first as a Scene Designer, then as a 2D artist and co-writer for the Laws of War DLC.
I've been fortunate enough to be involved with a number of projects since then; writing dialogues and working alongside some seriously talented people.
Can you tell us a random fact about yourself...
I used to be a bookseller – and love to walk and read.

What was your first positive interaction with video games, that you can remember?
I want to say Christmas, 1987.
There was a Nintendo Entertainment System with Zapper, Duck Hunt and Super Mario Bros . under the tree that year. And I have to say, it was pretty special. Although being honest, Gunfighter on my brother's Magnavox Odyssey2 was probably the first.
I remember you could literally count the pixels. And yet, it was still amazing fun.
And your most memorable video game moment?
Most memorable? I guess playing X-Wing on my father's computer. It came on floppy disks in an oversized purple box with amazing cover art.
Buying PC games back then though, was always a bit of a gamble; system requirements weren't something everybody understood. In the case of X-Wing, I found I had an incompatible sound card. In the end, I used a tape deck to record the audio from the Death Star run in Star Wars and played anyway.
The funny thing is, I don't recall caring that much. It was awesome!
What's your all-time favourite video game? And what sort of game do you like to play generally?
Ah, that first one's a tough one – Beneath a Steel Sky, maybe? Full Throttle? There are many point and click adventures I'd rate really highly.
For the most part, I veer towards strategy games, or those with a well-crafted story. Realism is also something I look for, regardless of a context or setting. I'm a big fan of the Total War series and am currently working my way through Hitman 2.
What's the worst — or most memorable — bug you've come across in a video game?
I'm going to answer the latter, as it's one I can actually recall and has since become a classic. Zelda II: The Adventure of Link; a character introduces themselves as 'I AM ERROR'.
What's your favourite movie, TV show, and/or book?
Okay, so, top picks. For film and TV, it's got to be Raiders of the Lost Ark and Breaking Bad.
Regarding a favourite book, I'm going to nail my colours to the mast with Anil's Ghost by Michael Ondaatje – although it's a close call between that and Hugo's Les Misérables.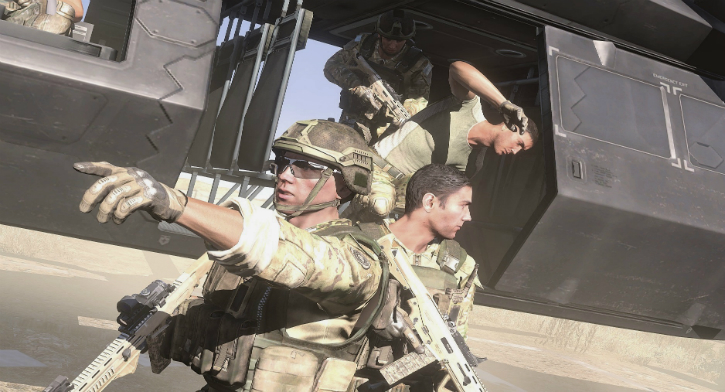 So, as a Game Designer, what do you do?
My main role is to assist in the creation of playable content – but a Game Designer usually has a special focus, particularly when they're part of a smaller team.
Individuals are encouraged to play to their strengths while covering the basics. Aside from putting together missions, designers are responsible for selecting and analysing assets for art departments, exploring gameplay concepts, maintaining published material and constantly iterating on anything in production.
Another part of what I do relates to narrative design. That involves championing a story and communicating it to others. In the later stages of a project's development, I also take a few weeks out for writing dialogues. And then, there's a bit of art support too; creating whiteboards, character faces, leaflets, you know, all that jazz.
What do you enjoy about your job, and game development in general?
I can honestly say I enjoy everything I do.
Even if things don't go to plan, there's a valuable learning process. But really, for me, the best thing is in those moments when it all clicks, when a collective idea comes to life.

Tell us about the difference between working as a Game Designer for BI and creating something like Resist. (Question by Daniel Rei)
Personal projects allow you complete freedom and control.
If you're working alone, you also benefit from a singularity of vision. Solo endeavours are great for promoting interdisciplinary skillsets but also limit you in scope. It's very hard to meet the standards of official content without support.
More importantly, you are usually your own quality assurance (QA) – and that's not ideal. Community content creators are not beholden to anyone, nor should they be, but it is a major difference to working in-house as a Game Designer. Obviously, there's expectations. Though, there are also resources and a wealth of experience you can draw upon.
I see a massive amount of crossover when I make comparisons, for sure. But it's still about creating an entertaining and hopefully memorable experience for players.

What is the most important skill to achieve a big project like Arma 3 Resist for you? And, what is the first step of a project, like theme, story or realizability? (Question by @polpox_avenger)
It may sound a little strange but looking back, I think presentation. Starting out, if you don't present your ideas in a professional way, it can be a challenge to attract third-party support. Typos in emails are a good example. Communication is another important skill, as is networking.
A key factor though, isn't so much a skill. It's a cliché, so I apologize in advance, but you have to be passionate about the project you're working on.
And that first step? Be mindful of your limits, certainly. Themes and story, as well as gameplay, can be considered together and are a good place to start. In fact, many talented designers argue gameplay is the only place to start. Personally, I feel the best games are those that strike a balance. I don't believe a compelling narrative and rewarding gameplay are mutually exclusive.
What was it like moving to the Netherlands from the UK? How was the transition? Are there any cultural differences that stand out to you? (Question[s] by @shadez95)
I'll be honest, I was pretty nervous!
My wife and I were moving to an apartment we'd never seen in a city we'd never been to. Thankfully, we had splendid support from my colleagues in Amsterdam (thanks, guys!) and settling in was surprisingly straightforward. It was a really warm welcome.
As for cultural differences, there's definitely a few! And they're an endless source of amusement for our international team. The best is the comic juxtaposition between Dutch directness and my overly polite English evasiveness.
People here are very relaxed, very calm. There's a gentility you can't help but admire.
What advice would you give to student game designers? (Question by @Chris_Fagan)
Getting into Game Design isn't easy. There's a lot of competition out there.
My advice would be to think as early as possible about approaching a studio. Maximize chances of employment by thinking outside the box.
Creative industries want creative individuals. If you send a CV, consider all the ways to make it more engaging – design a folio perhaps, or a card sleeve. Have a presence on developer's social media, share screenshots, and above all else, look for any opportunity to get actively involved with making mods.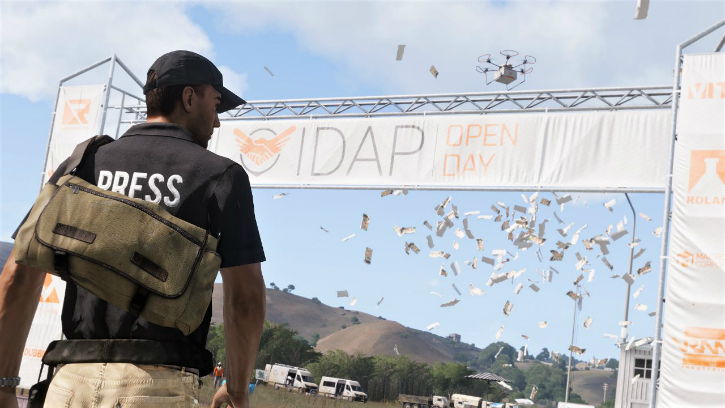 Is there anything else you're currently working on in your spare time?
I like to try and work on things that can be used for official content in my spare time. That said, I have got a new screenshots guide on the go and every now and then I'm able to add an asset to my Eden Objects Mod .

To finish, tell us one of Scott's Top Tips...
Ah, I'm not sure I've got too many of those! I guess, measure your expectations, embrace mistakes, and don't let anyone tell you 'you can't change the world'.
Our next Featured Bohemian is right around the corner, so keep an eye on our social media pages for the latest updates. But until then, feel free to learn more about working at Bohemia Interactive by checking out our Careers Page – we may just have the perfect job opening for you. Until next time...