Someday You'll Return: Director's Cut is out now
The critically acclaimed psychological horror game "Someday You'll Return" has received a significant improvement by CBE Software in the form of a Director's Cut. The extended version of the newly improved game is being published by Bohemia Interactive and offers hundreds of improvements and additions to both its content and gameplay.
Now available on Playstation with hundreds of upgrades!
Furthermore, PlayStation owners will be excited to learn that the game's dark atmosphere and powerful story set in the depths of Moravian forests will be available to them for the very first time. Someday You'll Return: Director's Cut is now available on Steam & Bohemia Store for 19.99 USD and at the PlayStation Store for 24.99 USD.
Previous owners of the PC version of the game will receive the enhanced version for free.
Enter the woods if you dare and begin a search you'll never forget
Someday You'll Return is a story-driven game about the search for Stela, a young daughter lost in the surreal forests of South Moravia. Players take on the role of Stela's father Daniel who is forced to return to the forest which he's vowed to stay away from. The game deals with the concepts of fear, lies, and fatherhood, as well as coming to terms with one's past. There are numerous elements of fantasy and horror involved, where it's not always clear what's real and what isn't, or who the actual monster truly is.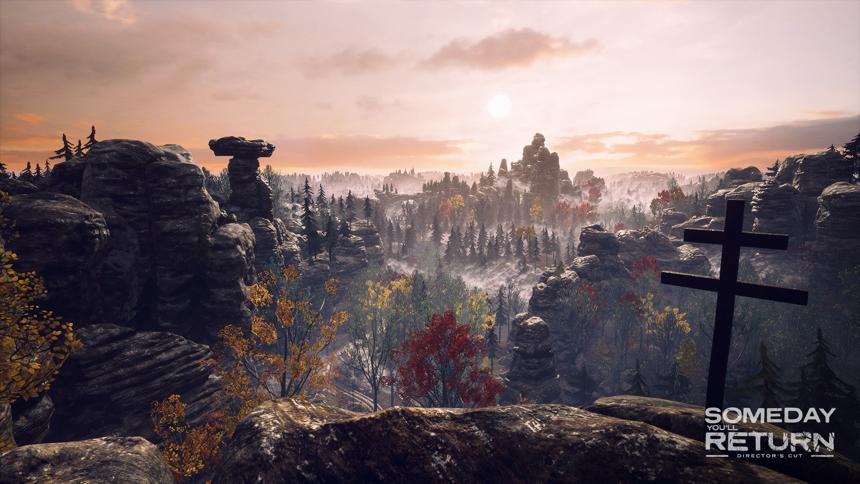 In Someday You'll Return: Director's Cut, players must use their wits, a map, and local tourist signs to explore a landscape that is both beautiful and treacherous. The world is full of old memories, abandoned camps, steep hills, gloomy swamps, and collapsed bunkers. It is within these magical forests, inspired by the South Moravian landscape, where stories, riddles, and hidden dangers await.
The game also offers extensive crafting, allowing you to edit, disassemble, and craft new artifacts out of items you collect along your travels in order to advance the story. Included as well are the ancient arts of herbalism and alchemy. This enables players to craft mystical potions that will help them solve difficult puzzles and eventually lead them to uncover the truth about Stela.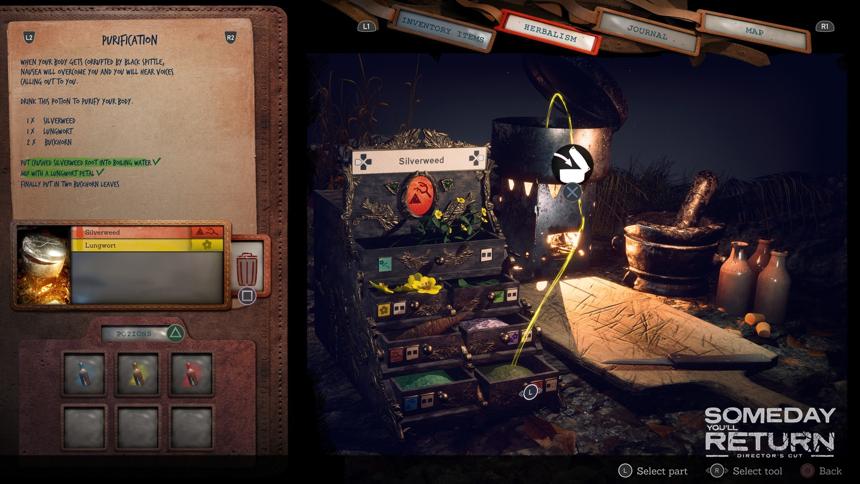 "Someday You'll Return: Director's Cut is a compendium of more than two years of intensive work on a title that Lukáš Medek and I are very proud of. Although the original intention was only to port the game to consoles, to complete proper support for game controllers and to localize the game into more languages, thanks to the cooperation with Bohemia Interactive, Director's Cut now includes both a lot of new content and features, as well as adjustments to gameplay and overall better smoothness as you progress through the game. In addition to new features, the game includes over a thousand fixes and improvements that make the game an incomparably better experience. I firmly believe that players will appreciate the effort and plunge into exploring the secrets of the dark story of the search for their missing daughter," says Jan Kavan from CBE Software, the main creator of the game.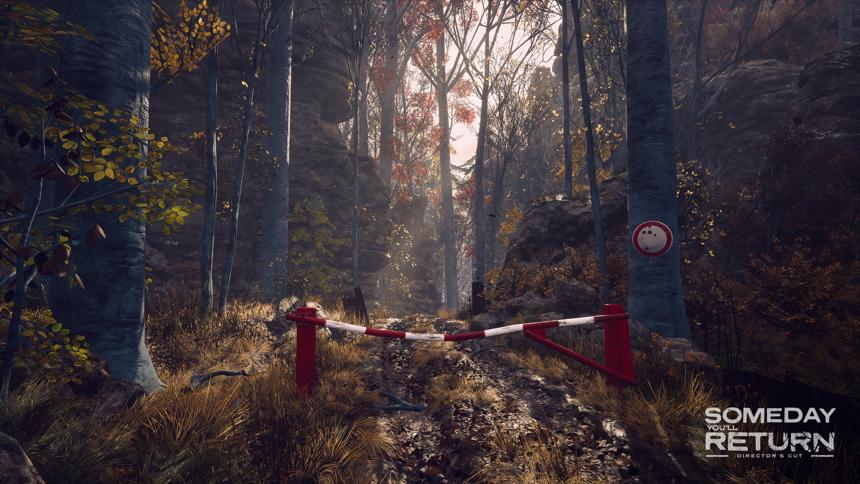 Summary of the new features:
· Available for PS4 and PS5 (with haptic control support)
· Significant optimization for smoother gameplay
· DLSS support
· Better scene lighting in many locations
· Full support for Xbox and PlayStation controllers
· More dynamic gameplay (i.e. fewer "walking" scenes)
· More intense and terrifying scenes
· New puzzles
· New hidden game ending (for New Game+ mode)
· New interactive tutorial for alchemy and herbalism
· Photo mode
· Improved sound system and over 30 minutes of new music
· Localized into 7 new languages
· Extensive bug fixes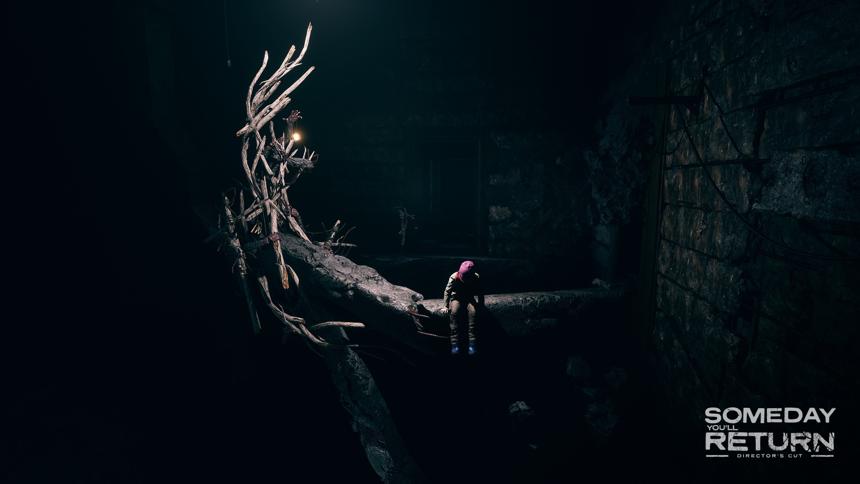 For more information about the game, please visit: www.somedaygame.com.
Also make sure to follow Someday You'll Return: Director's Cut on Facebook, Instagram, and TikTok.