Vigor Chronicles: Vengeance Is Here To Change Things Forever
Hei Outlanders,
It's November already and with our Halloween update gone, and the end of the year drawing closer, it's time to focus on a new chapter in Vigor that will shake things up. Vigor Chronicles is here, but before we dive into what you can expect with this update, let's see what happened during Season 9 shall we?
We released Season 9: Stalkers in August and with it, the long awaited grenades! In addition to frag grenades, Season 9 saw some performance enhancements for new gen. consoles (that means 60 fps on PS5 and Xbox Series X|S). With update 9.1, we introduced not one but two Legacy seasons! We started off with Legacy season 2: Hunters followed by Legacy season 4: Warlords (by popular demand from our community).
Now that we have that covered, let's see what the last BIG update of the year has in store for you.
The Seasons Are Dead. Long Live The Chronicles!
A brand new era begins in Vigor and the whole team is proud to introduce the Vigor Chronicles. From now on, we're adding lore into the game and we want it to be reflected in the name. That means the naming of the seasons will change but everything you know about them will remain the same. This update, includes the first iteration of the Chronicles and players will get to follow the path of Vengeance!
Throughout the Battle Pass you'll be able to collect cassettes that tell the story of Adam, a former soldier who wants revenge and is out for blood. Hence, Vigor Chronicles: Vengeance! Adam's tale is one of misery, hope and heartbreak and we can't wait until you get to listen to it.
We know that you've been asking for lore in the game for quite some time but we're finally here! We've taken the first step in explaining what happened to the world that was left in this post-apocalyptic state. With Vigor Chronicles: Vengeance, we thought it was the perfect opportunity to introduce some lore and tell the stories of different Outlanders as well as background information on what happened in Norway. As the Chronicles unfold in the future, you'll get to hear more information about the Outlands and how different people were affected by the nuclear war.
There are 10 cassettes overall waiting for you in the Battle Pass - 1 for every 5th level of progression. Once you reach level 50, you'll get to listen to the final cassette and be able to piece the complete story together. All the cassettes are available in the free tier of the Battle Pass because we wanted them to be easily accessible for all our players.
Our team is super excited about this feature and we hope you'll enjoy listening to them as much as we enjoyed creating them!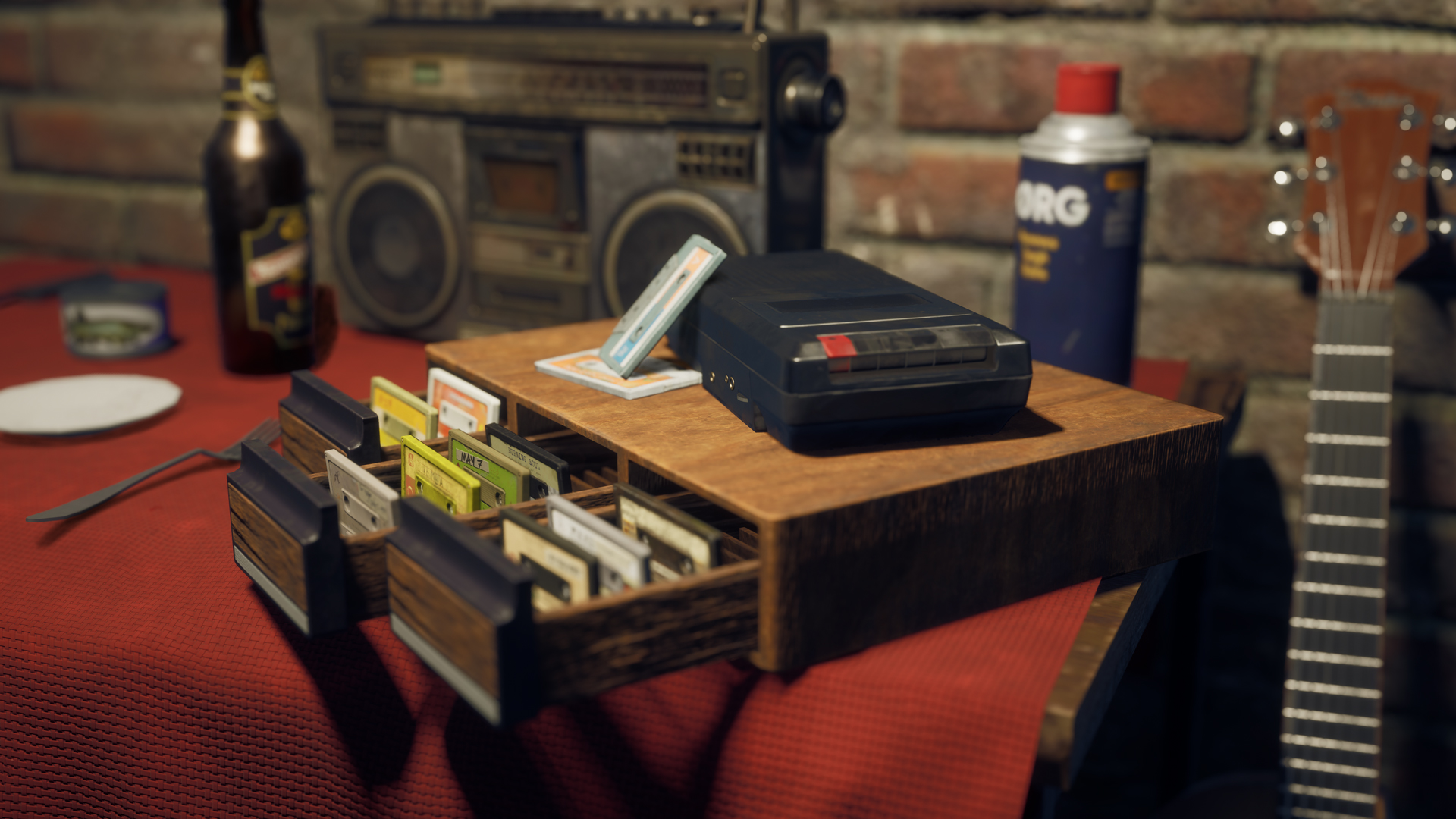 New Shootout Map? Oh Dam!
In case you haven't figured it out, the new dam map is called Kjerstin. It's a Norwegian name that means Christian woman. Fun fact; it was modeled on a real life location close to Brno in the Czech Republic and we're releasing it first as a brand new Shootout map. Of course, same as with Sawmill, only a part of the map will be available in Shootout but worry not because we plan to release the full map in coming updates. And if you're wondering how it's connected to the other maps, Kjerstin is located at the end of Grontheim valley.
In the meantime, the map will provide lots of close combat thrills. A new map is another thing that our community has been craving for a long time and we're so happy to finally bring it to you so get ready for those intense fights atop a freaking dam!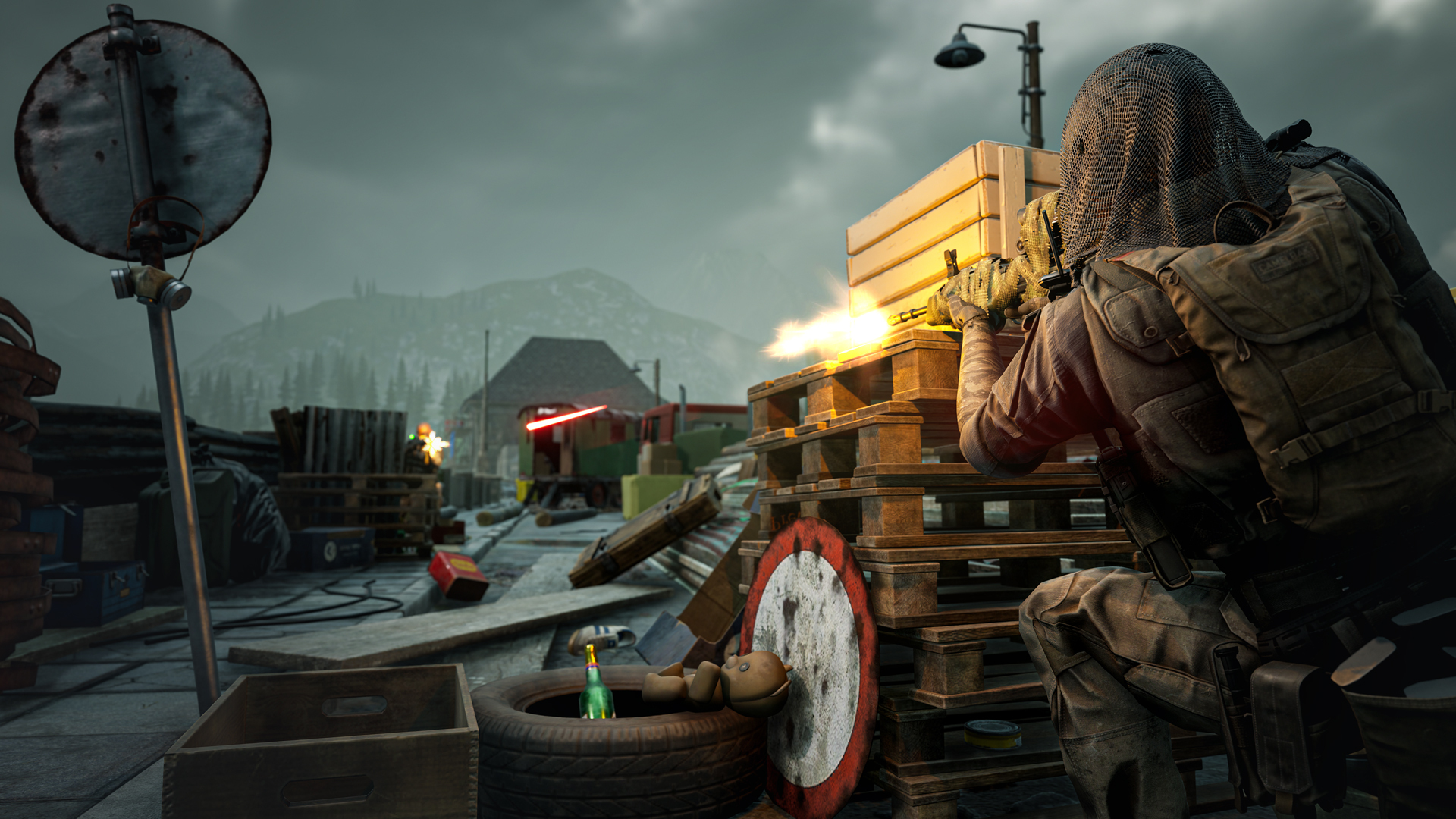 Blind Your Enemies With The New Flash Grenades
That's right folks! A new set of grenades are coming your way and this time, we're introducing the M84 flash grenades. You'll be able to blind your opponents for a brief moment, allowing you to take that lethal shot or give you the necessary time to make your escape out of a tight situation. In contrast to the M67 frag grenade, this one is military grade which means you can bring up to 3 of them into an Encounter. We've also done some rework into the aiming arc of the grenades. To put it simply, once you equip your grenade, the default aiming arc will be more like a straight line for a quick throw but you can chose a more curved arc for a longer throw by holding the aim button.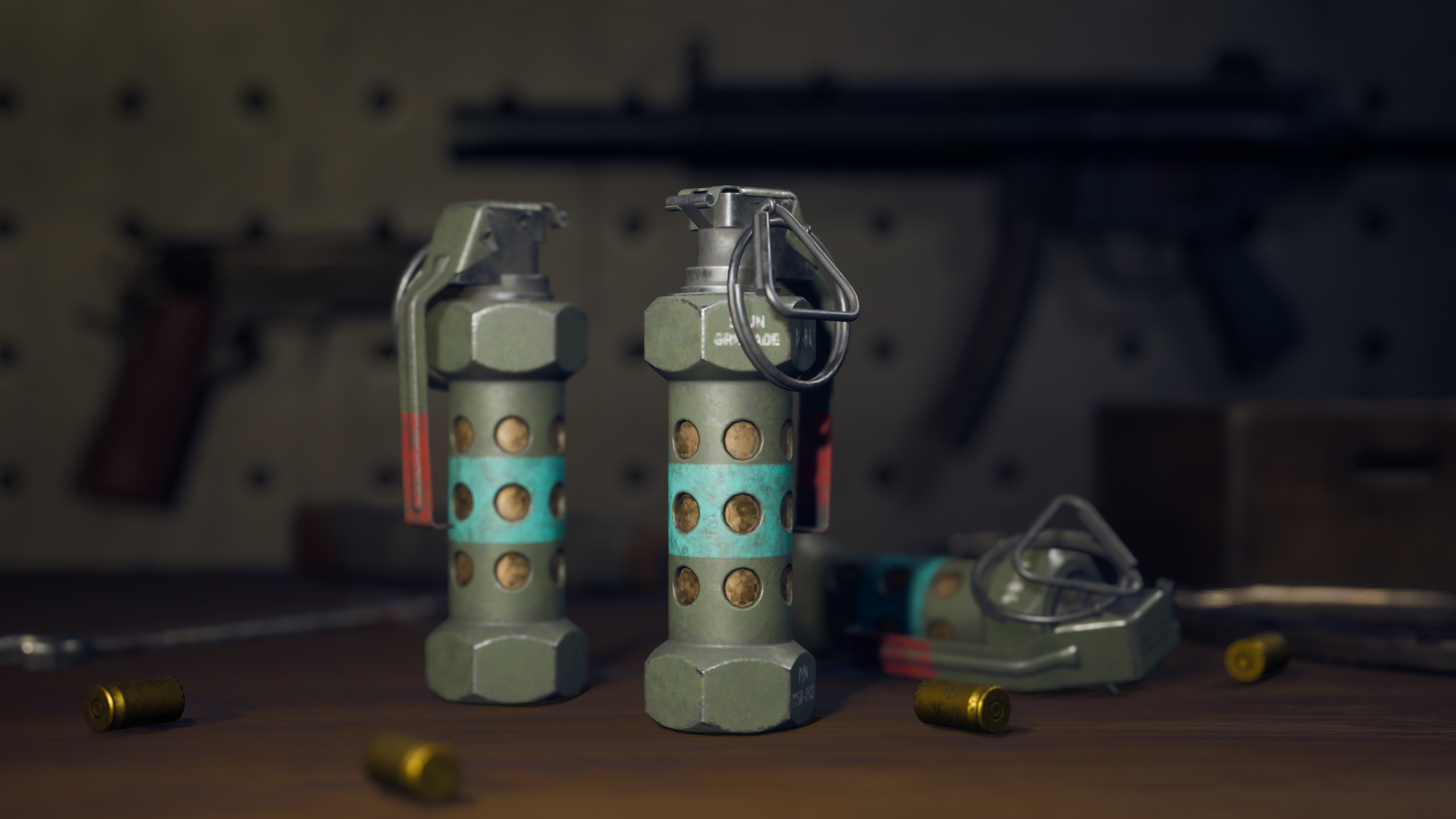 A Battle Pass Straight From Special Forces
Let's talk about the Battle Pass. First of all, we heard your pleas for more military outfits and this update contains some of the most menacing-looking outfits that we've produced. Most of them are inspired by Danish Special Forces called Frogmen. In the Battle Pass you'll be able to equip yourselves with the deadly special issue assault rifle L85A1 that will bring fear into the hearts of your opponents. The Battle Pass of Vigor Chronicles: Vengeance also comes equipped with the Zealot outfits, Adam's uniform from the cassettes, ballistic helmets, "night vision" goggles and some cool-looking weapon skins!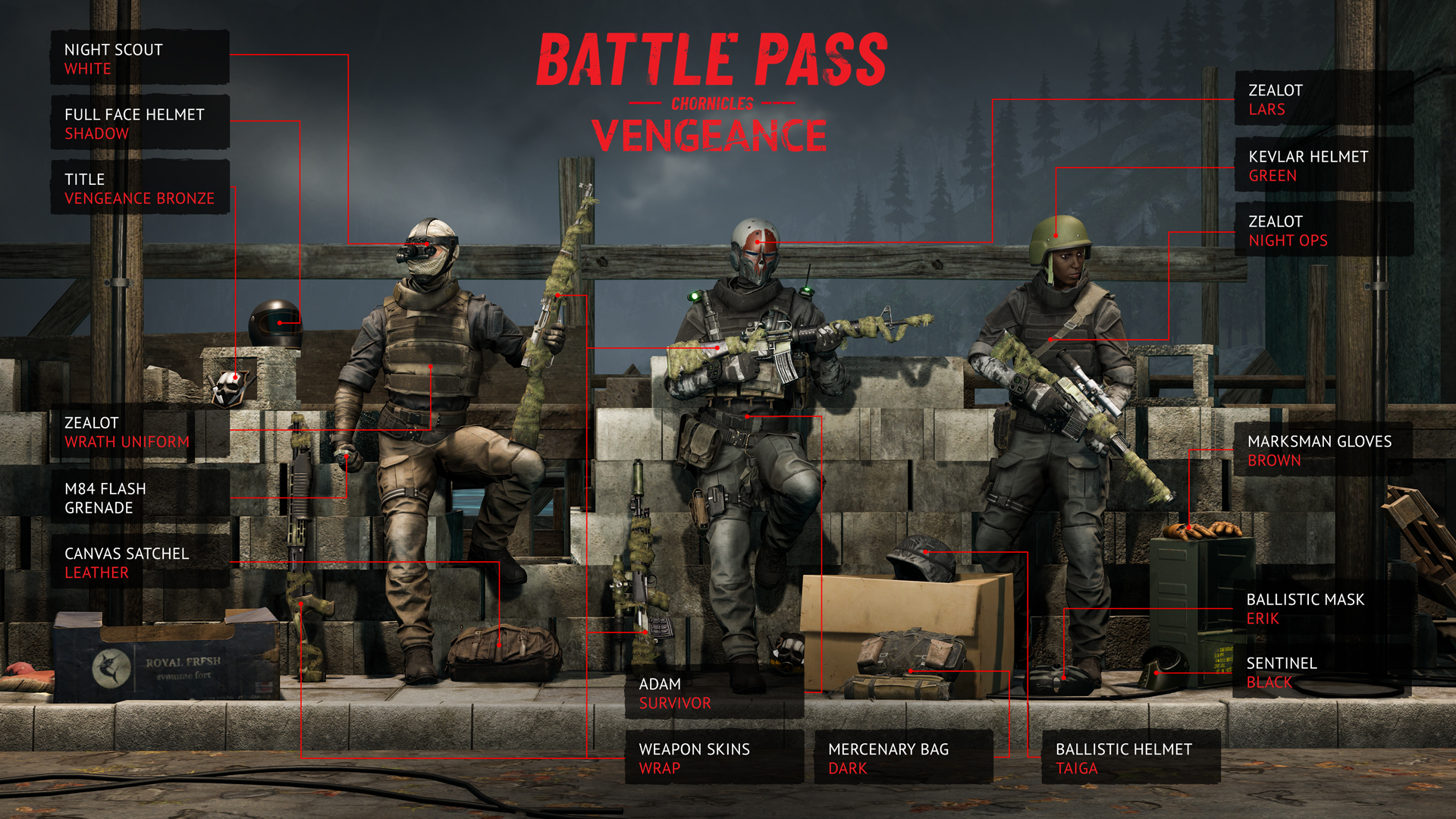 Will You Follow The Path To Vengeance?
A new premium pack is coming your way. Do you want to dress like a member of the Danish Frogmen Corps? Then, look no further, because the Vigor: Path to Vengeance pack is here to deliver just that!
This pack includes:
Frømand (Adam's Vengeance) Uniform
3x L85A1 + 9x 30 ammo
3x Gal + 9x 32 ammo
4x Gal skins:

Rectangle Green
Spray Tan
Sawtooth Pattern
Needles Pattern

2500x Crowns
This pack may only be purchased once per account for $69.99 and is available for a limited time.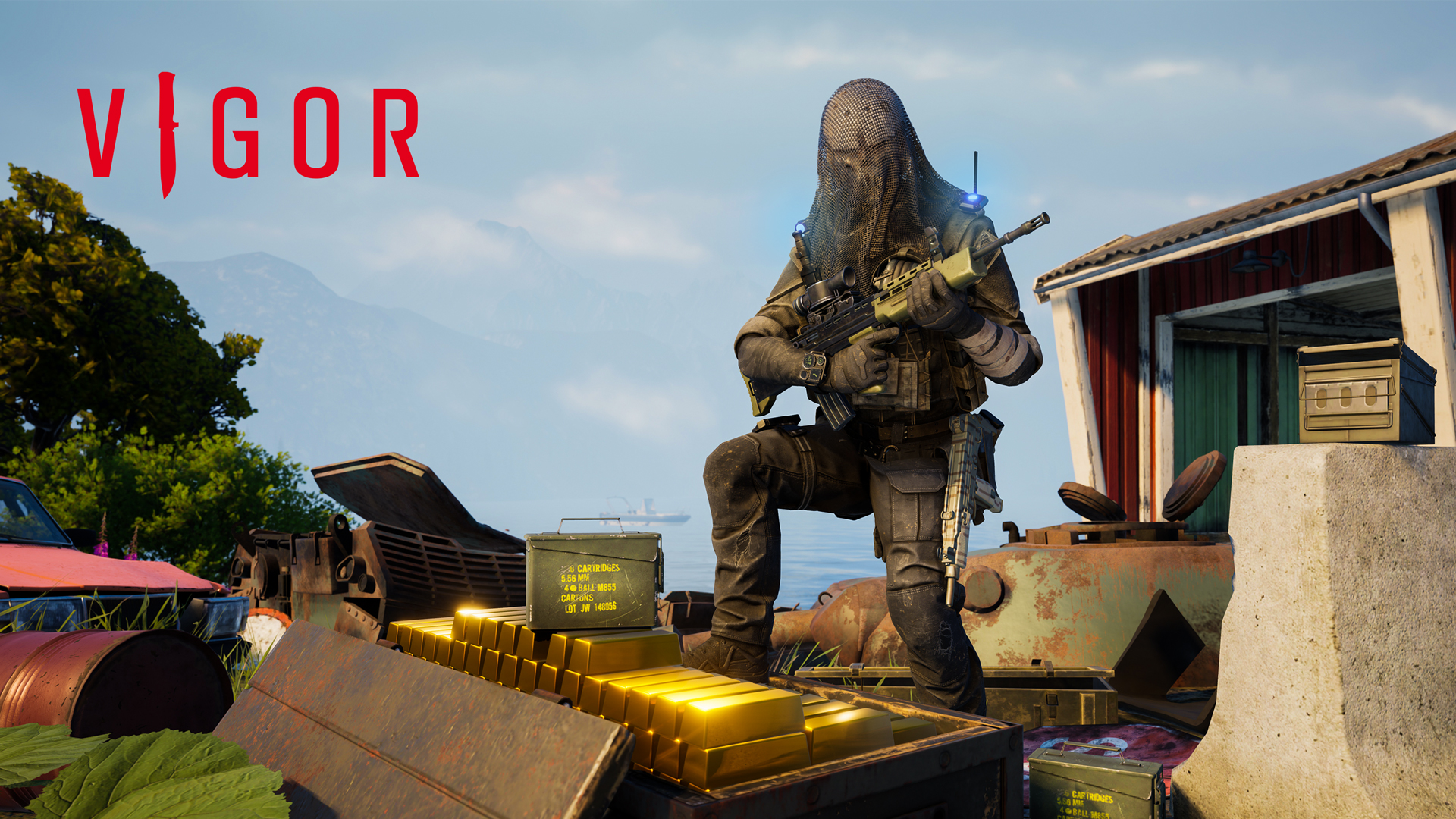 A Few Small Details
We'd still like to talk about a few more things that are included in Vigor Chronicles: Vengeance. First of all, there are some small visual improvements for new gen. consoles (PS5, Xbox Series X). In addition, the sawed-off shotgun and the KS-23 will now be considered as secondary weapons.
Well, that's pretty much it. This update marks a new dawn in Vigor's era and we couldn't be happier to share it with you. We hope you'll enjoy unraveling the Vigor Chronicles and as always,
See you in the Outlands!