Vigor Chronicles: Salvation - Season 15
Hej Outlanders,
We're here with a brand-new update that introduces Myren as the latest Encounter map, the deadly L96 sniper rifle, a new Premium Pack, and some quality-of-life changes. So, let's not waste any more time and get right into it.
First responders are called to action!
In this update, the Battle Pass is inspired by first responders and casual, everyday clothing that has been worn out and deteriorated with time. This was one of the most requested themes by our community during the last survey, which we conducted a few months ago, and we hope everyone enjoys the aesthetics of the assets.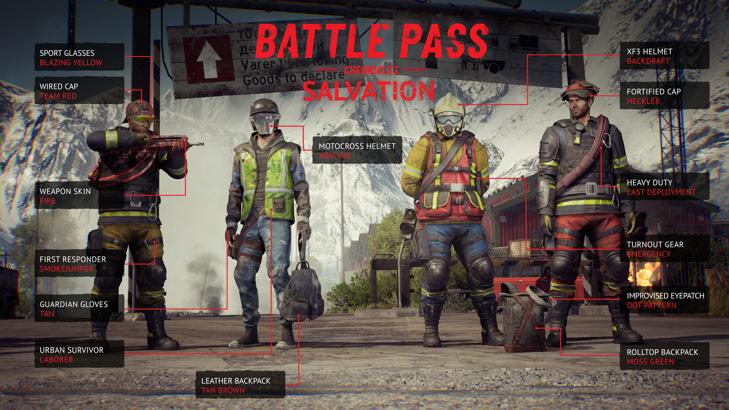 In the Battle Pass, you can expect to find the new L96 sniper rifle. It's a special issue weapon, and we're looking forward to seeing how this new addition might change the play style in the Outlands.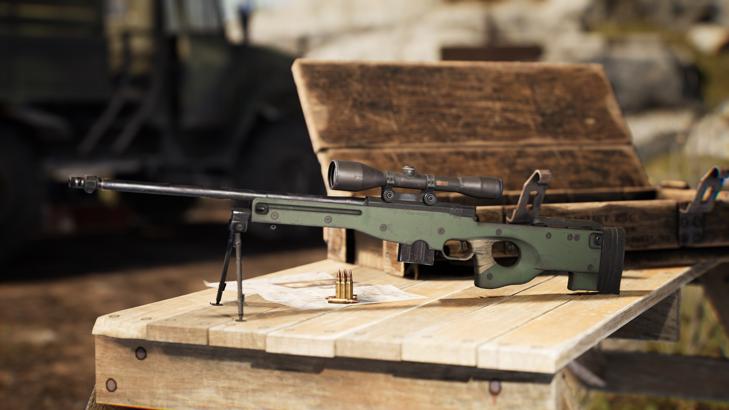 Careful where you step in Myren
As you might have guessed, Myren is waiting for you to explore in Encounters! Discover the remnants of the battle that took place during the first days of the apocalypse. Myren is full of traps - for example, there's an active minefield close to the border control building! There are also two tall buildings that might look appealing to go and explore the interior; however, for the time being, they're not accessible, but you'll get to check them out in a future update.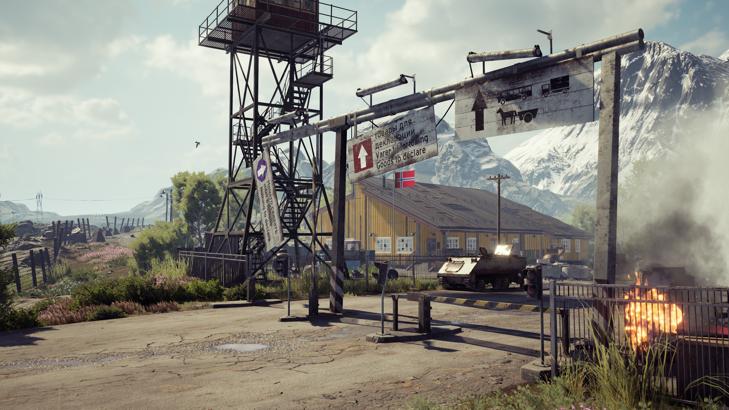 Animations for upgrading your Shelter receive a "makeover"
That's right! You can now enjoy a new "cutscene" whenever you upgrade your Shelter. It's a small visual upgrade, but all things start with a small step. You can look forward to further Shelter changes in future updates as well. Until then, sit back and enjoy the hard work you've accomplished to improve your safe haven from the perils of the Outlands.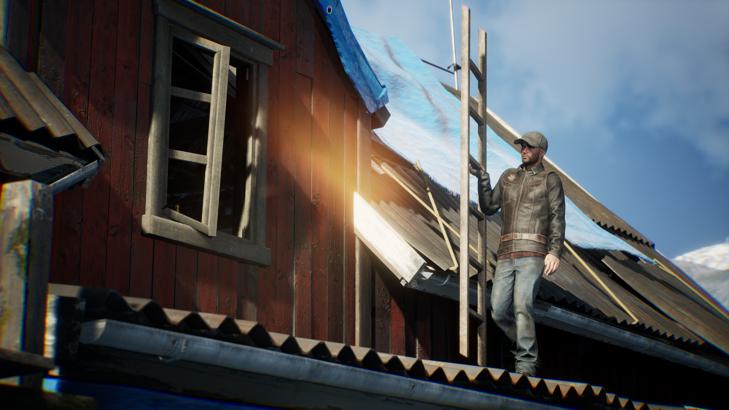 The one-eyed menace roams the border!
Not many Outlanders have seen this battle-hardened survivor with their own eyes and lived to tell the tale.
Reach your salvation by becoming the menace of the Outlands!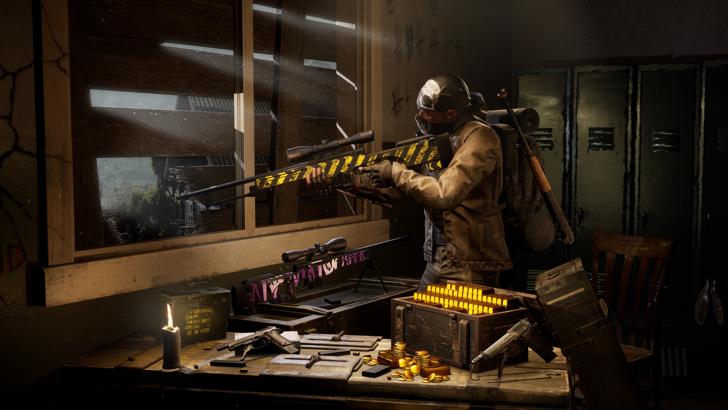 This pack includes:
Urban Menace (Reborn) Uniform set

Bandana Masque (Ringleader) Headgear set

Negotiator's Pack (Strong Argument)

Brawler's Gloves (Shredder)

3x L96 + 100x ammo (7.62x54)

Danger Skin for L96
Mamba Skin for L96
Rectangle White Skin for L96

3x B93 Raffica + 100 x ammo (9x19 Parabellum)

Snow Blue for B93 Raffica
Brush Green for B93 Raffica
Spray Brown for B93 Raffica

2500x Crowns
This pack may only be purchased once per account for $69.99 and is available for a limited time.
A bunch of quality-of-life changes are here!
You'll be happy to know that we've added categorization of weapons in the "Equip" tab. Now, you'll have a much simpler time filtering through weapons and consumables that you want to take with you in Encounters.
We've also added new login rewards for new players who join our community starting with this update. You can expect to receive a cool reward each day for the first 7 days!
Another important quality-of-life change we added with this update is the fact that you'll be able to receive notifications when your Shelter generators (box of herbs, rat traps, antenna, etc.) have reached maximum production capacity.
Airdrop rewards received a bump based on Booster levels. That means that the default crate inside the Airdrop was upgraded to Uncommon from Common!
Before we wrap up the update blog, we'd like to clarify a few things with regard to Legacy Seasons and changes happening to the Shelter. As our team is currently working on the system that will replace Legacy Seasons, we would like to make sure that everything is working as it should be. That is why Legacy Seasons will remain in this update and once our team is confident in their progress regarding the new Shelter Improvements, we'll let everyone in our community know of a time-window when they can expect the changes to roll out.
Until then, we'll see you in the Outlands.