Vigor is Coming to Nintendo Switch™
Hei Outlanders.

We just announced our development of the Nintendo Switch™ version of Vigor during Nintendo Direct show. Expanding to other platforms is a big step for Vigor. Our aim is to broaden the player base, which will allow us to grow the game continuously and provide you with more cool new content and features. Thank you very much for your support and appreciation so far – you are helping us to shape the game, step by step. There is, however, still a lot of work ahead of us as we want to enhance Vigor even more.
Why Nintendo Switch™?
The first question we asked ourselves as a team was, "Why Nintendo Switch™?". Given how important our community is to us, the answer is simple – to play together. Outlanders on Xbox and Switch can easily join in a cross-play session, and matchmake into the same Encounters without any restrictions. And both parties will benefit from faster matchmaking times thanks to the larger player base. This may even allow us to work on a deeper matchmaking system that creates an interesting mix of various Outlander types in one Encounter. Additional benefits also include game optimizations – it should work better than before thanks to a dedicated team working on the Switch version.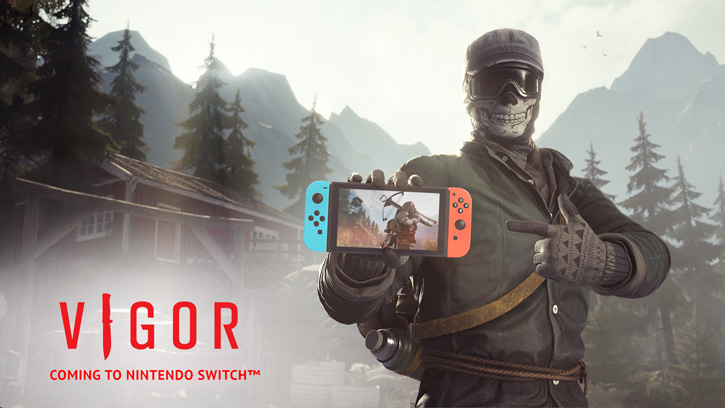 Details
It all takes some time, indeed. We have just announced that Vigor will come to Nintendo Switch™, and the first stop is going to be a Closed Beta, starting on April 9th, for one week. You can already register to gain entry to the Closed Beta on https://vigorgame.com/switch. This will be a technical test on a separate environment, not connected to the Xbox version of the game. Actually, while Update 2.2 is already out on Xbox, the Closed Beta will use a pure Season 2: Hunters version. There are some slight changes for the Closed Beta, like starting loadouts – since we couldn't include the Crowns Store, you will get some loadouts at the start, as well as more beefy rewards from the game, just to help you progress faster – and to help us see how you and our Switch port are doing. We will also take some time to evaluate the data and improve the game after the Closed Beta ends. The goal is to get to the same version on Xbox and Nintendo Switch™ on the full release.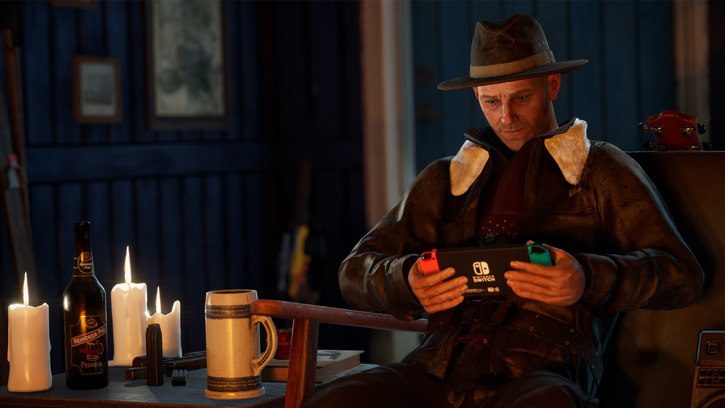 As I mentioned, there's a separate team working on the Nintendo Switch™ version of Vigor. The development on this hasn't affected the Xbox version in any regard other than the positive of better optimization, which is totally worth it. We are on track to release the third season soon and pack a handful of updates along the way as well. From a technical standpoint, both platforms share one codebase, which should make it easy for us to keep them synchronized in the future.
See you in post-war Norway.