Vigor is coming to PlayStation and will be free-to-play on Nintendo Switch
Hei Outlanders,
Vigor is coming to Sony PlayStation systems. We just announced it at Gamescom during the IGN show, and as you can play trios in Encounters, the trio of gaming systems is going to be complete as well. Our community is most precious to us and expanding to PlayStation was a natural step after we added Nintendo Switch. We aim to release Vigor on PlayStation 4 on November 25th this year and have the game available on PlayStation 5 as soon as that's out as well. Outlanders on PlayStation systems are able to switch between PS4 and PS5 versions without any issues, sharing progress on both. We're going to release Vigor directly as a Free-to-Play game on PlayStation. We plan to have the PlayStation ecosystem separate from Xbox and Switch to provide an even starting ground based on the Switch Founder's feedback.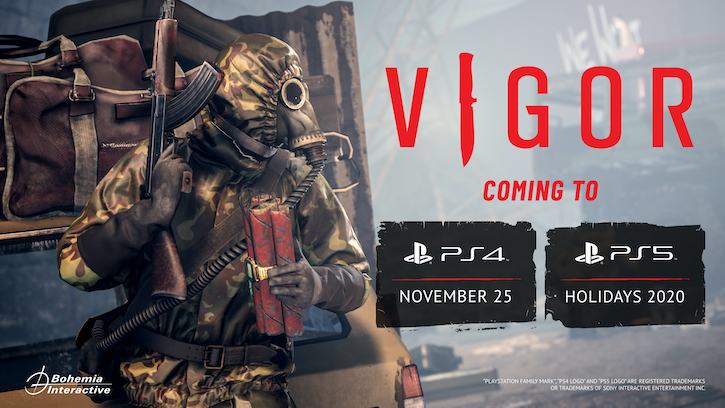 Month of Announcements
August was a great month for Vigor, there were many great announcements about the future and past alike. We celebrated the first anniversary of the Free-to-Play release on Xbox and announced that we're going Free-to-Play on Switch as well. Mark the 23rd of September in your calendars and prepare your Switch consoles. You can still buy the Founder's Pack before the date - if you do so, you're entitled to all the Founder perks (plus a hefty sum of Crowns as well). Once Vigor is Free-to-Play, the Founder's Pack becomes unavailable, keep that in mind. We expect that an influx of new Outlanders on Switch triggers new matchmaking mechanisms to keep players in handheld mode more likely together in the Encounters as well.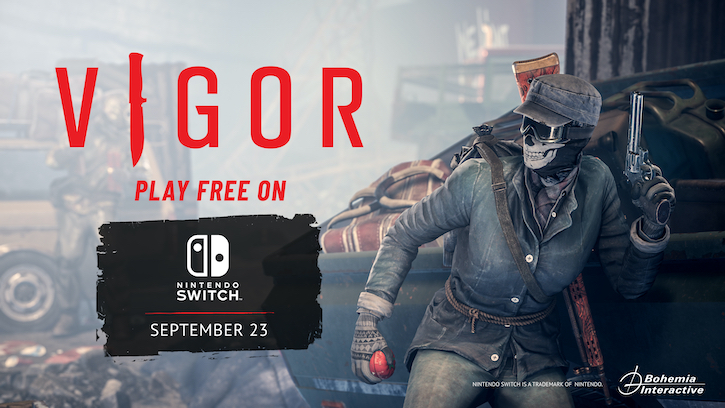 Outlive the Apocalypse
Still, there's going to be a lot of uncertainty in the Encounters. That's the biggest point for our Outlanders - you never know who's left in the Encounter, if they're after you or simply just left to the safety of their Shelters. You can manage your risks and rewards, either by carefully sneaking around the map, or approaching points of conflict with guns blazing. The choice is yours to make, in the end, it's all about returning to the Shelter happy, alive and with plenty of loot. Killing is just one of many ways to progress in Vigor, you're able to get most of the goals (except kills leaderboards, obviously) without harming anyone. Still, most Outlanders are well versed in using their weapons for more than just defense. Are you going to join their ranks?
The Vigorous Community
We're happy to extend our Outlander community to more platforms. Xbox, Switch, PlayStation, no matter what console you prefer, Vigor should be able to run on all of them. We have a limited group of Vigor Partners who act as ambassadors within the community and we check all the social channels for feedback as well. We're thankful for any feedback the community provides, it drives us forward to make Vigor even better. Thank you for helping us.
See you in post-war Norway!