Vigor is out on Nintendo Switch for free
Hei Outlanders.
Welcome to post-war Norway. There's already a ton of Outlanders who tried to rebuild their Shelters and scavenge the land, your time is now. Vigor just released a Free-to-Play version of the game on Nintendo Switch after three months of Founder's Pack period. Feel free to join the crowds and see what friends or foes you're going to face.
Expect to Encounter the Renegades!
The Free-to-Play launch comes just a fortnight after we released the latest Battle Pass season - Renegades. You're able to jump in while it's still fresh and enjoy the latest additions. Encounters are now playable in Trios, or even with the additional challenge of going Lone Wolf. There are enough rewards for everyone as each encounter contains at least two crates in the airdrops. And the new map rotation allows you to adjust your gear as you select the map. There's never been a better time to join Vigor, and we're working on improving it even more in the future. The unique mix of uncertainty and risk choice is important for us. You can feel the adrenaline surging through your veins as you try to grab the airdrop and make it to the exits alive. And when you hear the crows, you know it's going to be a moment to remember.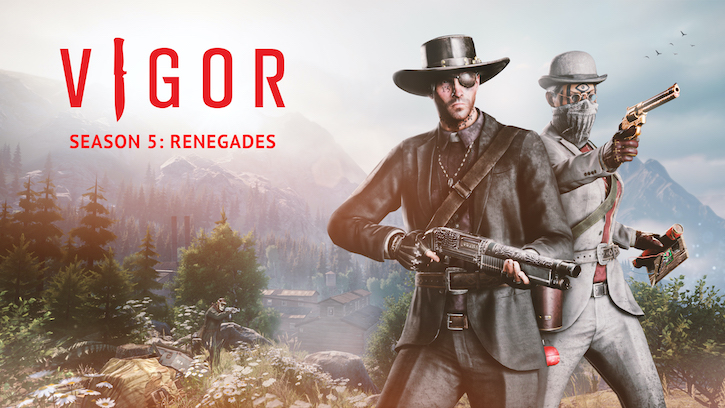 You Told, We Optimized
We used the Founder's Pack period well and improved the game on Switch as much as possible. The feedback from Founder's was always helpful, we managed to optimize performance both in the Shelter area and in Outlands alike. The Free-to-Play release allows our matchmaking servers to put players from the same communities together more than before – you're more likely to see people in handheld mode if you play in that mode as well, and the same goes for docked. Sometimes, when waiting times would be too long, you were matched up with seasoned veterans from Xbox and Switch Founder's Pack alike. We worked hard on the controls, adjusting the default settings according to our data to make it easier to be on the same page even with Xbox users. The team worked hard to improve the experience on Switch and it's up to you to give it a try now.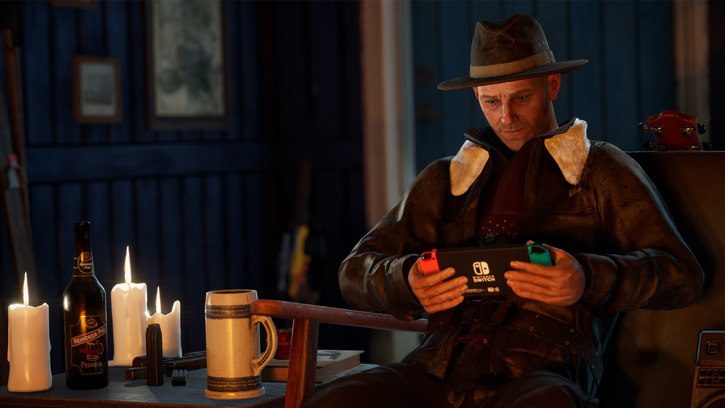 Engage in the Community
As you can see, we value the feedback from our community the most. There's even a dedicated group of Vigor Partners, streamers and influencers on both Xbox and Switch, willing to lend a helping hand. You can even check our social media as our team collects feedback on all the social networks. And if you want to stay up to date, don't forget to subscribe to our newsletter.
See you in post-war Norway.