Vigor - We Just Surpassed 1 Million Players on PlayStation!
Dear Outlanders,
It hasn't even been two weeks since we released Vigor on PS4 and PS5, and we're thrilled to announce that we surpassed the huge milestone of 1 million players! It's great to see that so many new players are joining the beautiful, yet dangerous landscapes of post-war Norway. Thank you, everyone, who took part in this incredible ride. We also apologize for the inconveniences some of you may have experienced during the release. We're working on the fixes, and we believe we will be able to improve the experience soon.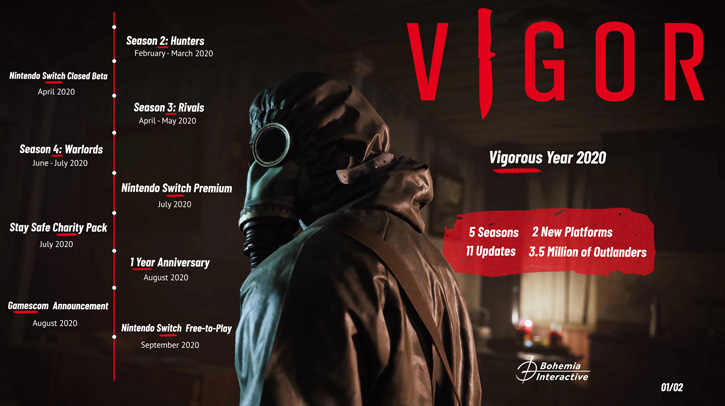 Vigorous Year 2020!
Before reminding you about what we accomplished in 2020. We'd like to take this opportunity to thank every single Outlander who set foot in post-war Norway. Despite all the quarantines, bugs and delays, Vigor is now available for free on all 3 consoles. In 2021 we aim to smooth out the experience and deliver the best, most tense, most lootful game you deserve!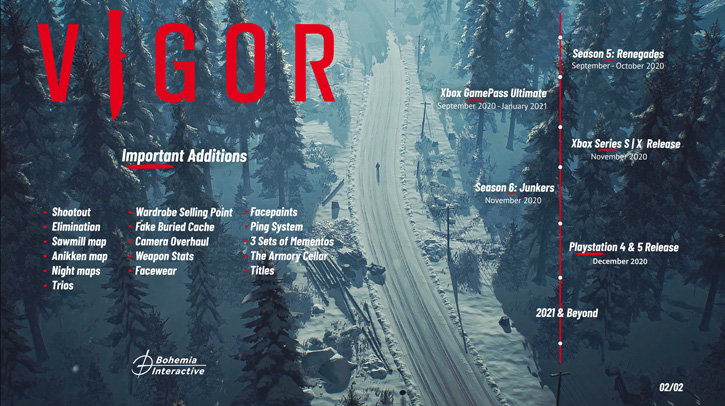 Important Additions
All across 5 seasons and in a total of 11 updates, we introduced some memorable additions. Here are a few honorable mentions:
Shootout, Elimination, Sawmill map, Anikken map, Trios, night maps, fake buried cache, camera overhaul, wardrobe selling point, weapon stats, facewear, ping system, 3 sets of mementos, the armory cellar, titles and facepaints. Thank you once again for the amazing journey this year so far!
Stay safe out there!