Introducing Enfusion Engine: The Modern Heart of Our Future Games
Today, we have something special for you. We would like to officially present our new game engine, Enfusion, to the world. It will form the core of Bohemia Interactive's future games. In addition to giving new titles from BI a modern audiovisual look, the Enfusion engine is characterized by multiplatform use, improved user-friendliness for players, and superior support for mod creators.
The new Enfusion engine has been under development at Bohemia Interactive's offices in Prague, Brno and Mníšek pod Brdy for 4 years (however, the idea for its creation and some of its foundations date back as far as 2014). Currently there is a team of 30 developers involved in it. In terms of time, investment and human resources, it has become in recent times Bohemia Interactive's most important project.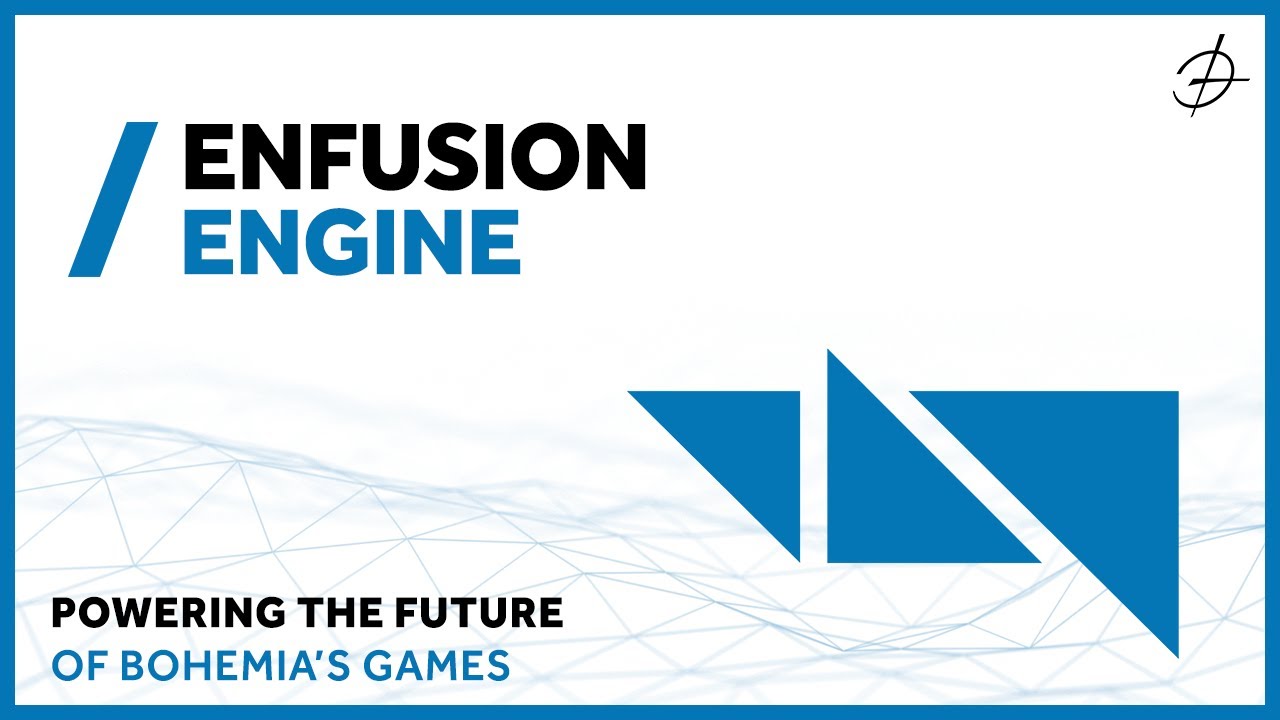 "Since Bohemia Interactive was founded 22 years ago, we have always preferred to use our own in-house engine. No other engine available on the market allowed us to create the kind of games we wanted, i.e. simulations with detailed physics operating in massive scale open worlds that players and communities can easily customize. Nothing has changed about that. However, our aging Real Virtuality engine, used in our Arma 3 title for example, has increasingly run up against its technological limits. Enfusion, on the other hand, is ready to face the technological challenges of the future and will without exaggeration form the shape of our games into the next decade," says Marek Španěl, founder and CEO of Bohemia Interactive.

Multiplatformity and use of modern technologies
The Enfusion engine is cross-platform, and thus enables the concurrent development of games for PC, Xbox and PlayStation. PC and Xbox gamers will enjoy full DirectX 12 support. The core of the engine is the C++ programming language with a scripting language called Enforce (an OOP scripting language that gamers may have already encountered, for example in DayZ). Shaders written in HLSL are used for rendering.

The audio-visual design of games developed on the new engine will therefore be future-proof. Optimizing the resource utilization of modern processors and graphics cards enables smooth operation and stable rendering frequencies even in demanding simulations. The developers have also devoted their efforts to a substantial improvement of the network code, promising an even better multiplayer experience.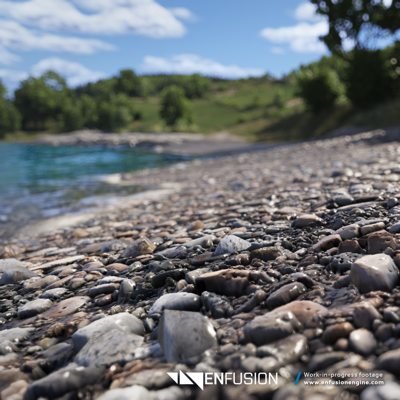 Enfusion Workbench – all developer tools together
One of the main advantages of the Enfusion engine is its
clarity and user-friendliness for developers
. Thanks to the
Enfusion Workbench
toolkit, they will be able to easily modify the attributes of the game or mod under development. Enthusiastic community content creators will get their hands on the
same professional tools
used by developers at
Bohemia Interactive
.
Enfusion Workbench modules:
World Editor: this is where our virtual worlds are created.
Particle Editor: visual effects editor.
Animation Editor: editor for configuring character and object animations.
Script Editor: place for writing and debugging scripts in the Enforce language.
Audio Editor: editor for audio effects and music.
Behavior Editor: editor for defining the behavior of game-controlled characters (AI).
Procedural Animation Editor: editor for simpler, game-driven animations.
String Editor: editor for language localization.
Layout Editor: editor for creating game user interface
and others.
The
workbench is also closely
connected to the backend systems of Bohemia Interactive
, including
its own workshop
. Thanks to this, it serves as a
robust tool
not only for development, but also for the
composition
and
distribution of mods
for all games that run on the Enfusion engine.
Future and public release date
The
development of the Enfusion engine is far from over
with today's announcement. Its
gradual evolution
remains
Bohemia Interactive's top priority
. The engine itself, along with developer tools and user documentation, will be released to the public
soon, along with the first official playable demonstration of its features
.
Bohemia Interactive
is not considering licensing the Enfusion engine to developers to create their own games at the moment.
But you are here for cool screenshots, showing the new engine's capabilities, right? Here they come! These have been snapped by our artists just last week, all captured in real-time, using Enfusion's built in 4K screenshot renderer that takes a specific scene and captures it at 4K for one frame. The sceneries are set on one of the benchmark terrains that we've built with Enfusion. While we're not quite ready to reveal anything more about our future games, we're really hoping that this little visual sneak-peek will make you excited about what's to come. Enjoy!
For more information please visit: enfusionengine.com