Bohemia Recap - January 2023
Out With the Old, In With the New
January was full of stats from last year, community events, new visual identities for our games, preparations for upcoming updates and much more! Most of all, we'd like to thank everyone who participated in our survey about what you'd like to see in Bohemia Recap. Thanks to your help, you can already see the first changes in this episode and even more improvements will continue to come.
There's plenty of new stuff to get to this time around, so sit back, relax, and crack open your favorite beverage. It's time once again for the Bohemia Recap!
Vigor
We started January with Double XP Days that helped our Outlanders celebrate the new year and progress in the Battle Pass.
One of our biggest focuses was to let players know what they can look forward to in 2023. As a result, we shared some exciting news in a blog and video.
Getting something exclusive is always fun. That's why members of Xbox Game Pass Ultimate can now claim a new bundle for free! Meanwhile, our Dev Streams are back. If you're unable to join us live, you can read the Dev Stream Summaries on our website or listen to our podcast.
There was a small update of our cloud service on January 25 that was released without any hiccups. We also did an interview with our developer Michal. Enjoy the blog and short TikTok.
There were tons of community creations that we wanted to highlight, so we made a special "Best of The Outlands" article. The end of January was also packed with another Booster Apocalypse. More importantly, we released the trailer for Vigor Chronicles: Reckoning, our first major update of 2023 that will be coming out on February 8th.
If you'd like more info on Vigor, make sure you subscribe to our newsletter!
Ylands
We love music as much as you do, which is why we released our soundtracks on most music streaming platforms like Spotify, Apple Music, YouTube Music etc. Now you can listen to the sounds of Ylands wherever you are or wherever you're going.
Ylands has expanded a collection of our already available music from Arma 3, DayZ and Vigor.

We couldn't be happier that our Q&A streams continue to gain traction with fans and players. We held another one in January with Aleš and Anna, who spent a bit of time answering your biggest and most burning questions. We really have a blast doing these streams and couldn't be happier that the response has been so positive. We know that not everyone has the time to join us live, so we summarized the stream for those who are interested at our Community Corner.
Now for the biggest news of this month's recap – our beautiful and breathtaking Blueprints! You'll find plenty of examples of them on all our social media channels, as well as in our in-game shop. They make perfect gifts for you and all your friends, so make sure to have a look as soon as you can. Don't believe they're as awesome as we say? Then feast your eyes on a few awesome examples.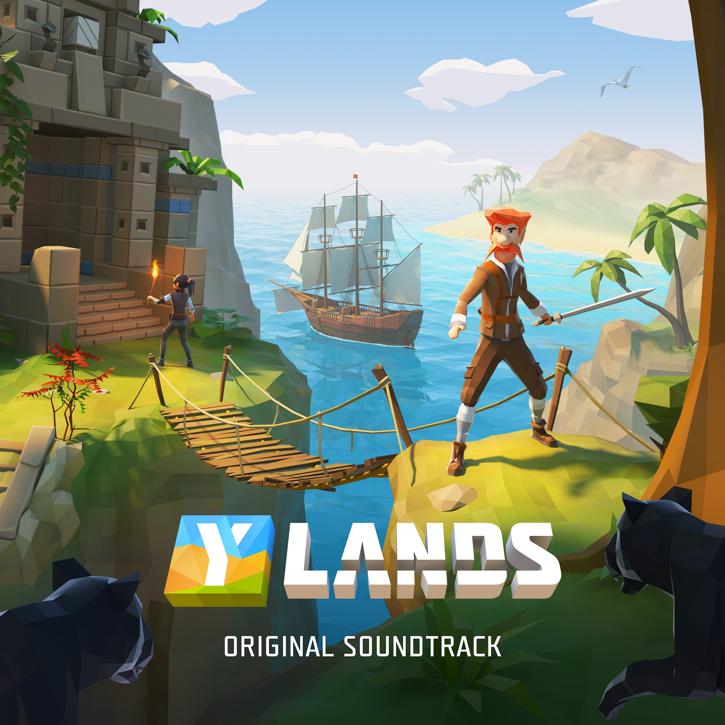 DayZ
We kicked off 2023 by releasing experimental versions of DayZ update 1.20 and broke our record on Steam with over 63,000 concurrent players!
Want to catch up on DayZ? Then check out our year in review article. You can also enjoy our January Calendar and New Year's Resolution posts.
Moving on, we said goodbye to our Christmas event, which featured Santa sleigh crashes and decorated trees that offered high-tier loot and Christmas themed cosmetics. The event also included a competition involving Christmas screenshots. Congratulations to our winner, @MollyMagoo1!
In other news, we honored #InternationalProgrammersDay, increased server capacity due to a growing playerbase across Brazil and the EU, celebrated Friday the 13th, finished improving our YouTube thumbnails, and teased our community with the experimental release of update 1.20 via our Twitch Stream (highlights here).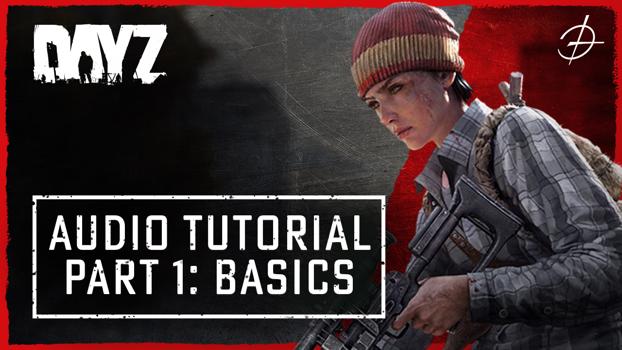 Speaking of our experimental release, you can find the patch notes here and here. The overall focus of update 1.20 is stability, i.e. tackling DayZ's most annoying bugs. We do plan on releasing a few new assets, however, like mime masks and carnival masks. More information will be coming soon.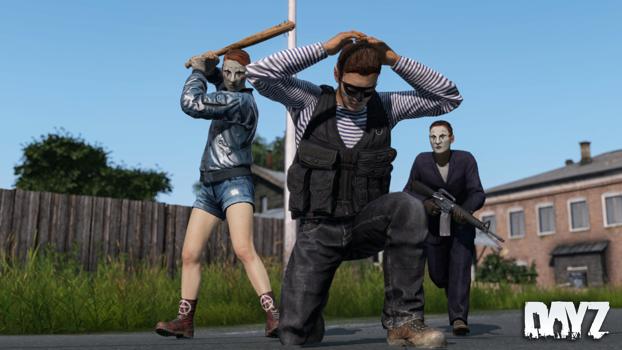 Finally, we celebrated the Lunar New Year and shared our community's awesome creations via the Community Spotlight.
Arma Reforger
We released minor update 0.9.7.61 in January which included a number of fixes and tweaks to improve the overall gameplay. You can get the full rundown by taking a look at our changelog.
For those of you who'd like to get a proper summary of Arma Reforger's evolution throughout last year, we prepared a 2022 Year in Review article that does just that. It's must read material for casual fans and diehards alike who'd like to learn more about what's been going since the game's release and what our plans are for the future.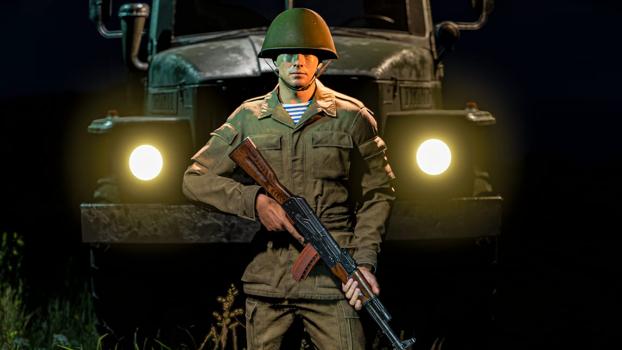 The Armaverse is known for many things, not least of which is its stellar community. In that spirit, we released our seventh Community Radar (COMRAD) which showcased the latest batch of our community's creative content. There's a ton of material to enjoy as always, including Kazantip's beautiful shot illuminated by the sun's rays.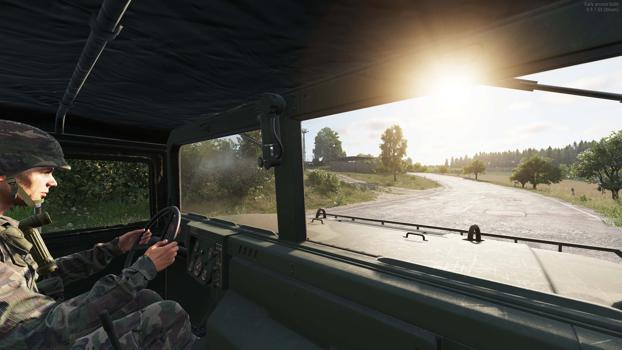 Want to up your Reforger game in the quickest and easiest way? Then you should definitely be paying attention to the tips we continue to post regularly on our Twitter. We added a bunch of news ones in January, like Zeroing, Smoke Grenades, Ammunition and Communication. Make sure to follow us for more!
Arma 3
We began the year by releasing our comprehensive 2022 Year in Review article which detailed all of Arma 3's highlights. We couldn't be prouder to see that Arma 3 is still going strong after nine successful years. That includes 2022, of course, which saw over two million people log just under seventy-three million hours of gameplay.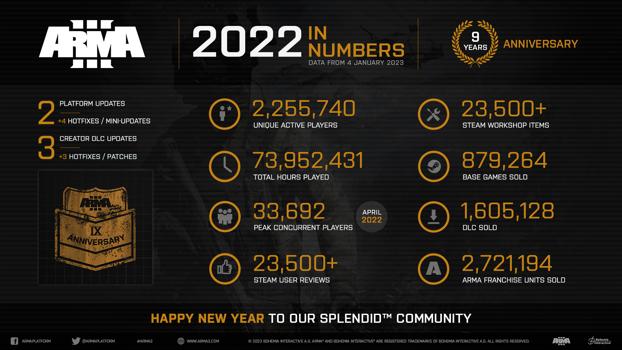 Arma 3 2022 in Numbers Infographic.
Another indication that the game has managed to maintain its popularity was the positive response to Arma 3 joining Bohemia Interactive's Steam Lunar Sale. A lot of new players joined our community's ranks during this time and we can't wait to meet as many of you as possible!
Our social media efforts continued to roll on in January, this time with the return of #ArmaLocator and #LegendaryAssets. The response has been positive; so much so that we plan on bringing community favorite #TacTalk back soon too.
While 2022 was a good year for Arma 3, we're really looking forward to 2023. That's because this year marks ten whole years since Arma 3 was released! It's a rather notable anniversary and we plan on marking the occasion with a number of events, streams, social media series and more to celebrate the milestone throughout the year.
Behind the Scenes
Since you really liked our article from Supersonic Bullets Recording, we bring you even more photos from behind the scenes of the recording.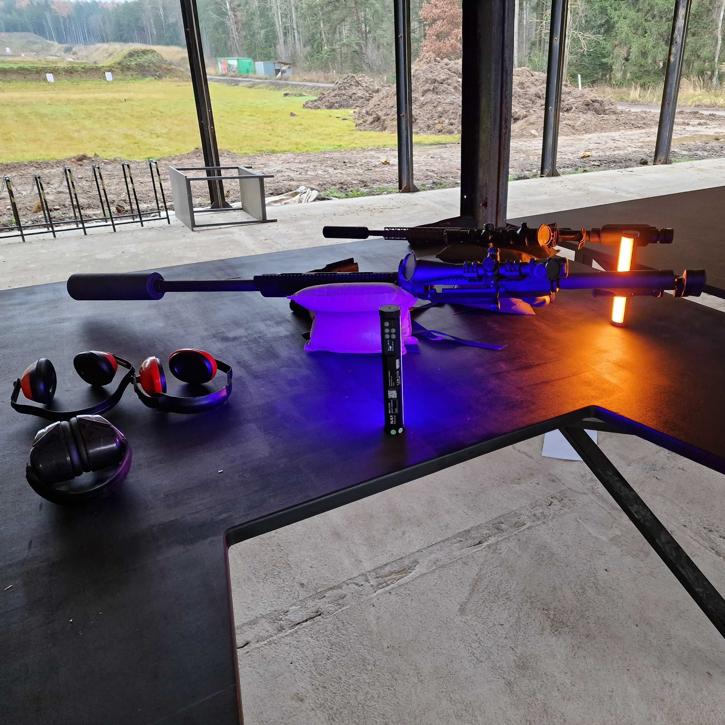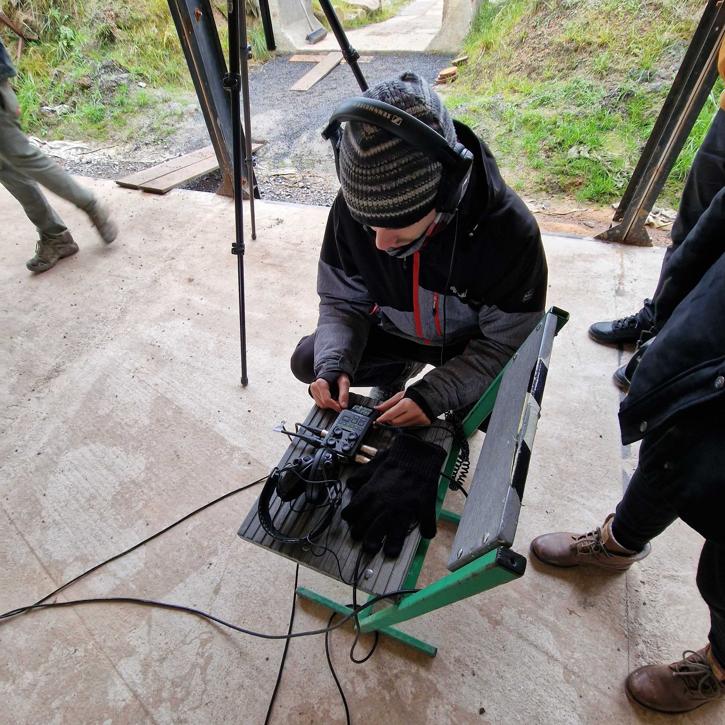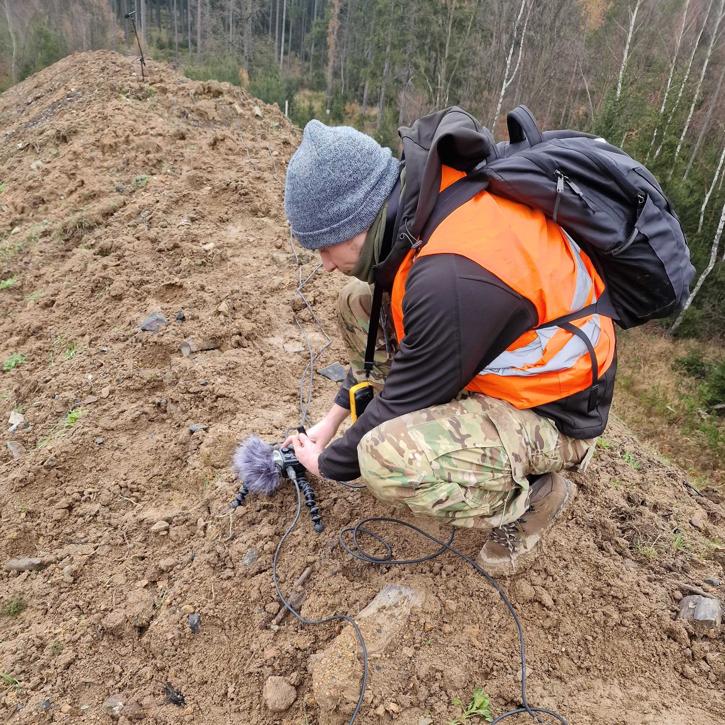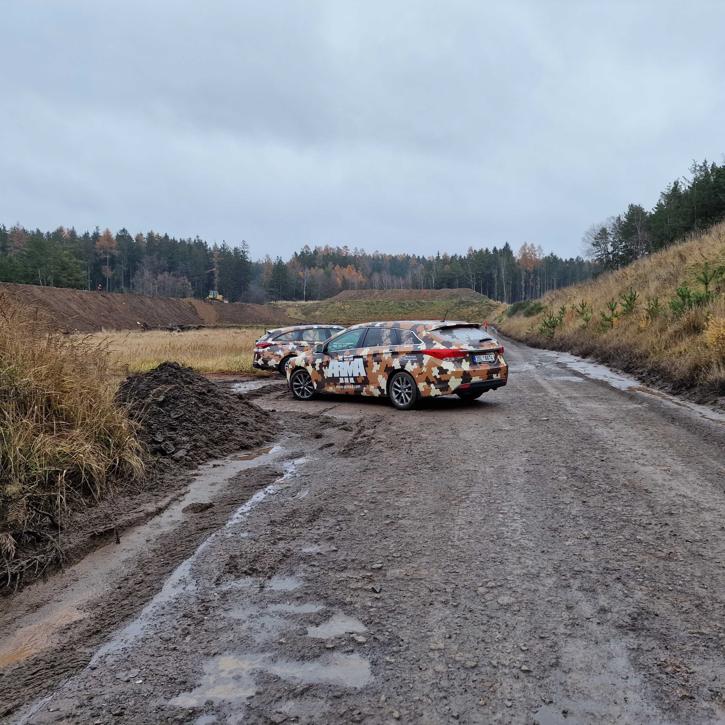 The recording of the new audio assets took place in the biggest shooting range in the Czech Republic, Placy. If you happened to miss the article, you can read it here.
Community Spotlight
Big shout out to our DayZ community for organizing another very popular event Queens/Kings of the Castle. The event was held on January 21st and was called "War of the Women". It featured two teams of 18 ladies each and a goal to take control of Skalisty Island.
Make sure to check out the trailer for the event, and show some love to the content creators by watching the epic battle through their streams and videos.
We can't wait for the next event!

Bohemia Store
Don't miss out on the great offer on DayZ merch! We are currently offering all Dayz-themed apparel at 33% off!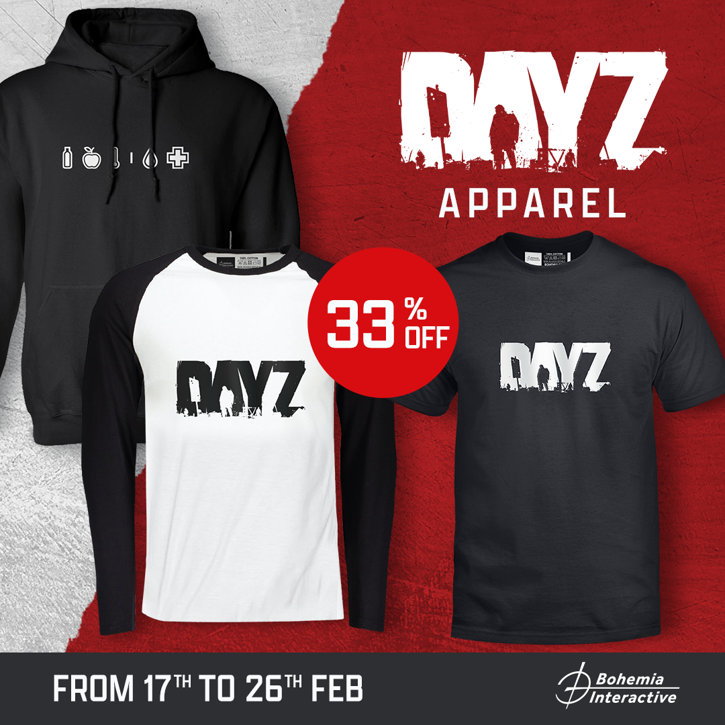 Browse the entire range of discounted goods in our store and get yourself a new piece of clothing. The sale ends on February 26th.
Become Bohemian
Join us in developing online environments and features for thousands of players around the world. We are looking for an Online Engineer to join our programming team, working closely with our Backend and Gameplay teams.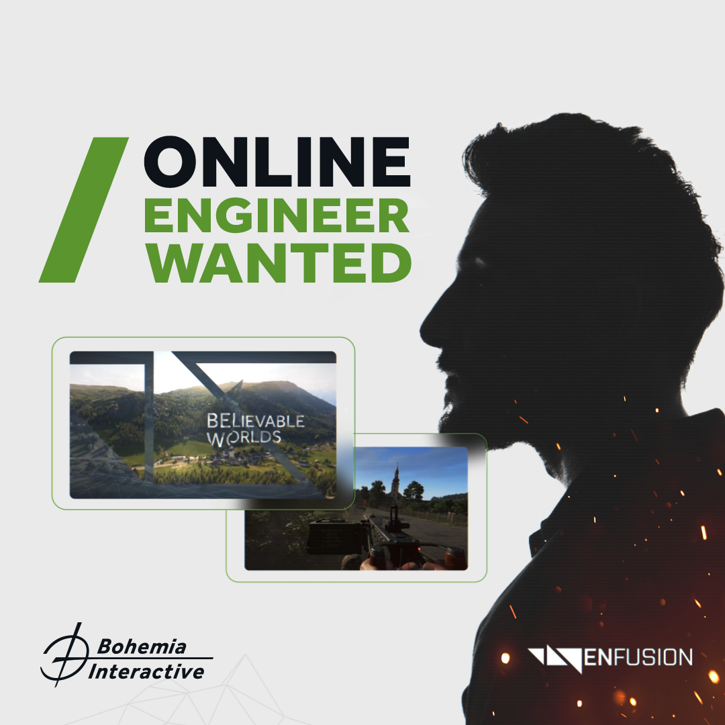 We're also always looking for more fun and creative people who are passionate about games. Check out the career board below and get in touch if you think you're the right fit.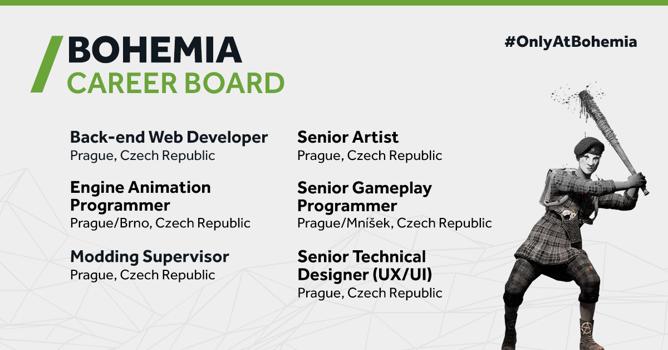 Don't see anything that speaks to you? Then head on over to our careers page to see all the positions that are currently open at Bohemia.
What Else?
If you'd like to learn more about Bohemia Interactive, or want to stay updated on all the latest happenings, make sure subscribe to our Newsletter, and follow us on Facebook, Twitter, Instagram, YouTube and LinkedIn.

Until next time, stay safe and game on!