Greetings, Survivors!
Update 1.23 is now live on Steam, Xbox, and PlayStation! We've brought highly anticipated changes to Vybor Air Base on Chernarus (commonly known as NWAF), the sky has gotten a massive visual upgrade, and spawning into the game has changed. Check out our change notes (Steam, Consoles) for all the details, or keep on reading for an overall summary of what you can expect.
One of the update's most exciting changes is the way the day and night skies look. Clouds are generally a lot more defined now, and the transition between day and night is smoother than ever before. We even developed a custom sky setup for Chernarus and Livonia so now they feel different from each other. We truly hope these changes will help make you feel more immersed in the environment.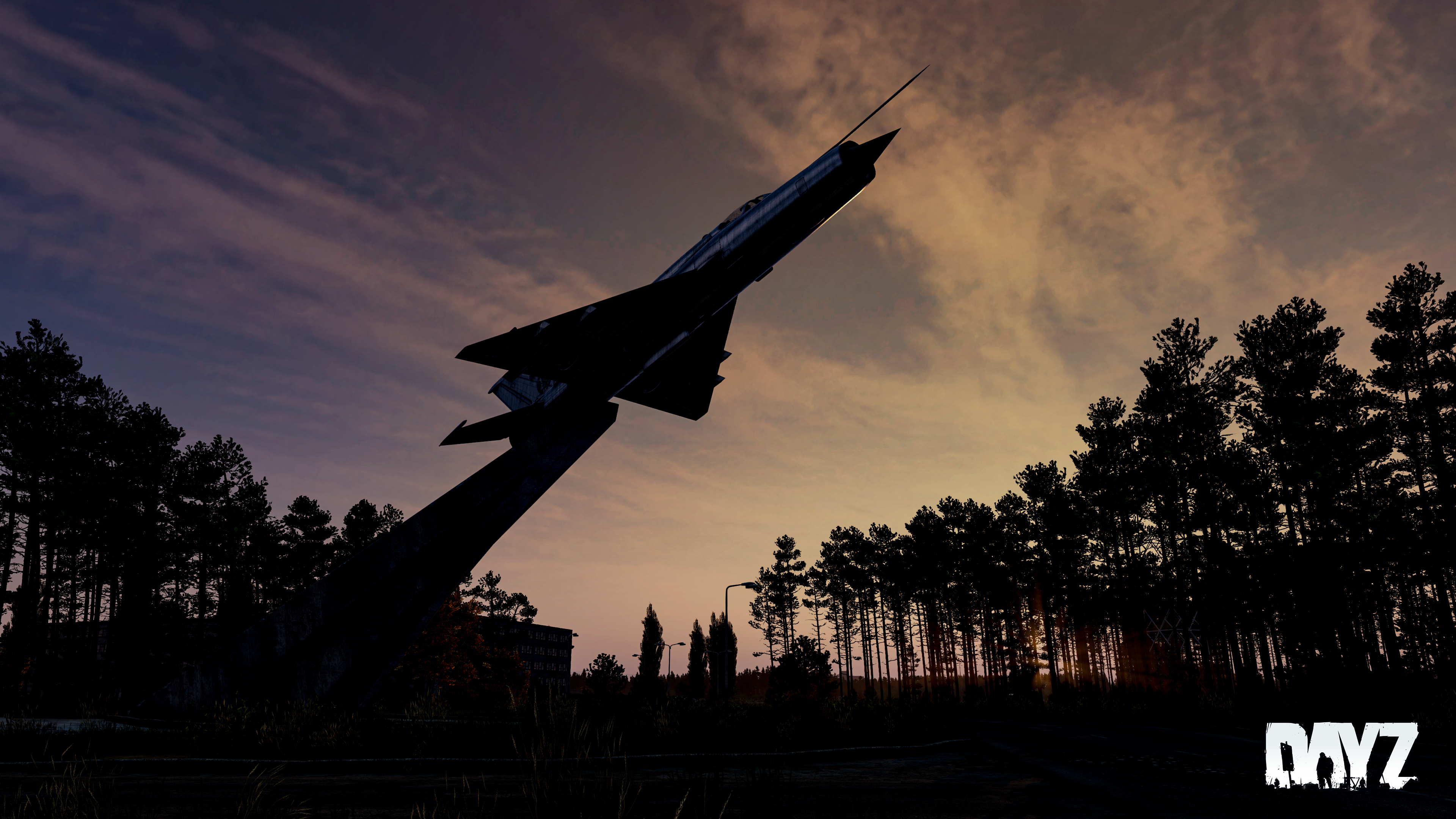 We've also introduced new assets into the game. Those who remember the old Arma 2 DayZ Mod may recognize the legendary firearm - the DMR (Designated Marksman Rifle). This iconic semi-automatic firearm (based on the legendary M14), is used by the US marine corps, shoots .308, can attach most western sights, and loads 10 or 20-round magazines. It's definitely a must have if you're looking for a powerful mid-range firearm!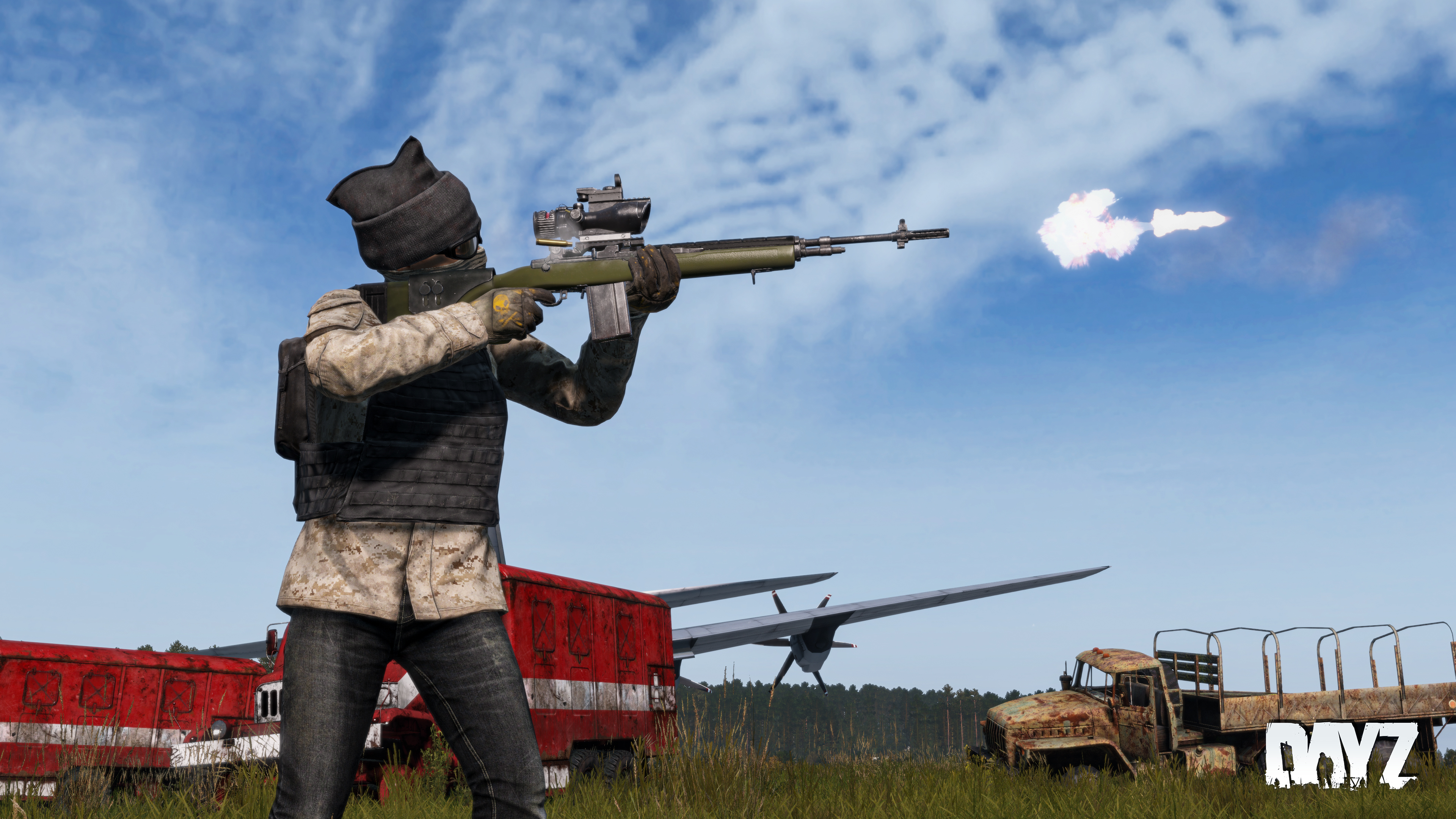 For those of you who like to keep your valuables in stashes, say hello to the field shovel. It's a compact tool that can do most of what the adult shovel does. There are also a bunch of character-related clothing items for your head, as well as new gloves.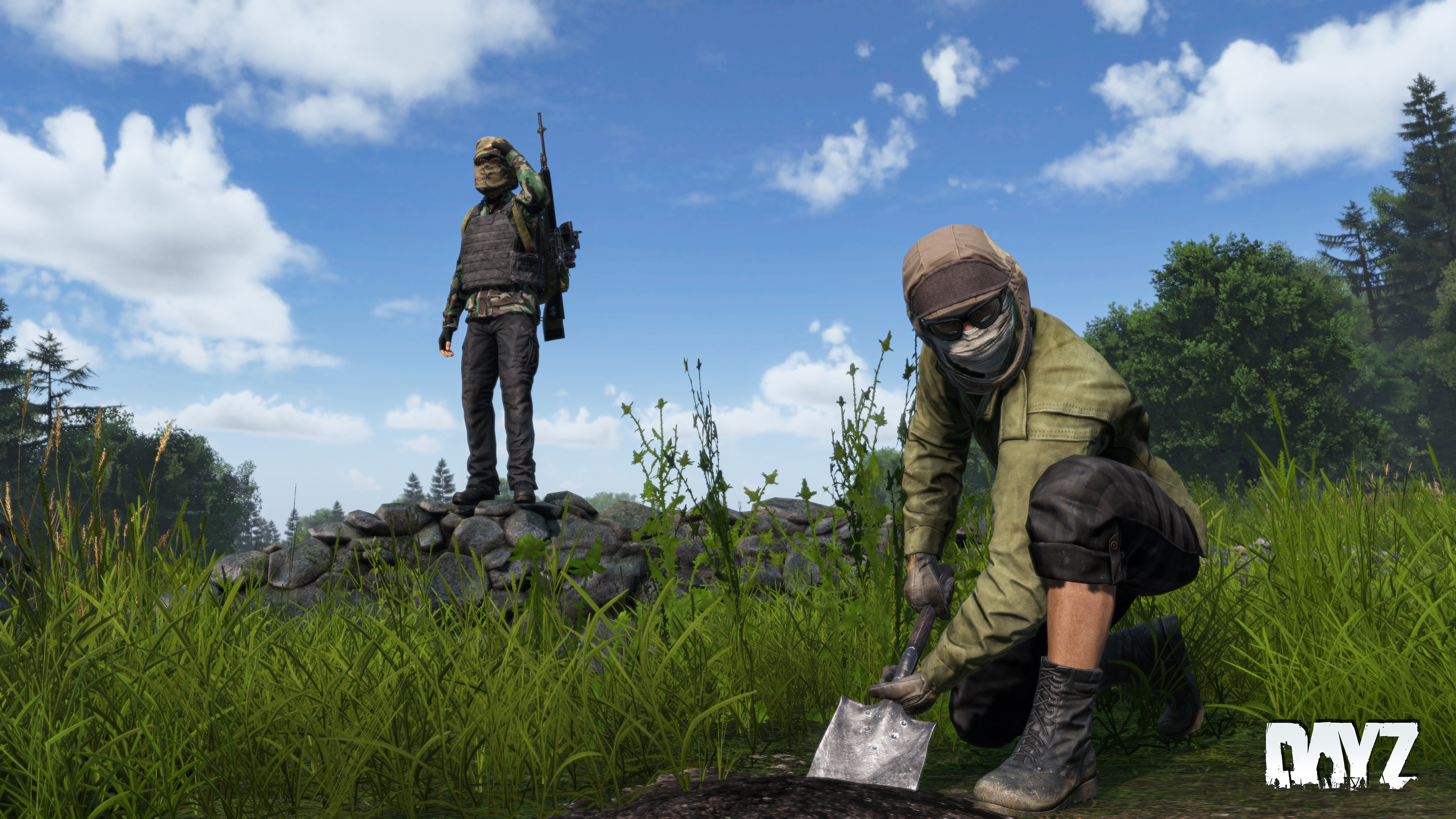 We've also attempted to bring new players closer together with the introduction of player spawn groups. This mechanic switches between different spawn points around the map during the server's runtime. That means you can start or respawn on a server at the same time as your friends and you'll have a very good chance of spawning in the same area. This makes it easier to meet up when you're just getting started! Remember: finding a friend in the starting areas is always easier than bumping into them when you're fully geared!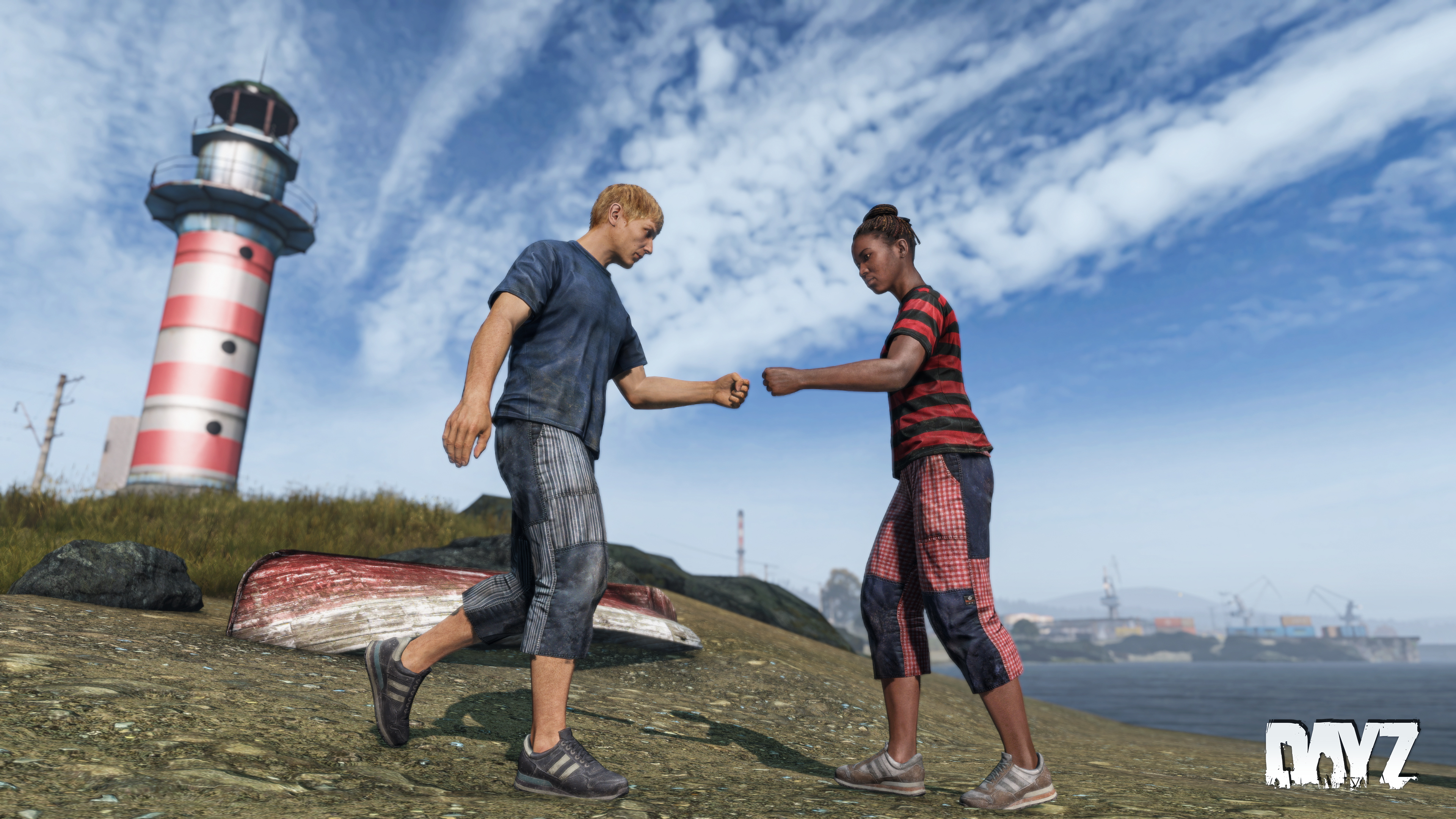 But wait, there's more!
You are now able to unstick your vehicle using the new push action

Queue states and the time of day are now visible in the server browser

Building bases in the Livonia underground is no longer possible

We rebalanced the distribution of high-tier firearms within and outside of Chernarus' and Livonia's contaminated areas

We introduced a way to adjust a player's startup gear through the server-side mission files (particularly important for console community servers)
If you think there isn't much to look forward to in DayZ before the end of the year, just you wait and see! We've got DayZ's 10th anniversary celebration coming up, as well as our annual Christmas event. And don't forget to look up!
As a friendly reminder, we'd like to emphasize our Wipe Announcement. Due to recent modifications on both DayZ terrains, we will be performing a wipe on both maps. Rest assured, your characters are safe, and any loot carried by your characters will not be affected by the wipe.