Vigor Chronicles: Deliverance - Season 13
Hei Outlanders,
Say goodbye to summer and say hello to a brand new chapter in the Vigor Chronicles! This time around, universes collide in a much anticipated collaboration with other Bohemia Interactive games and a bunch of new and exciting additions. So without further ado, let's jump right into it, shall we?
Reach Deliverance From Suffering!
From Everon to the Outlands! That's the journey of John Anderson, a soldier who was captured on Everon and transported to a Russian prison, close to the Norwegian border. This time, however, there won't be a new set of cassettes. That's because we wanted to tell a story that can be tied to previous Chronicles through our trailer! While in prison, John was praying for salvation, hence Vigor Chronicles: Deliverance. And since John was fighting on Everon before he ended up in the Outlands, this Battle Pass is inspired by Arma Reforger cosmetics! So for all you fans of Arma and military cosmetics, this update's for you.
Oh, and one last thing! In this Battle Pass, you can look forward to the new military grade Berry M12!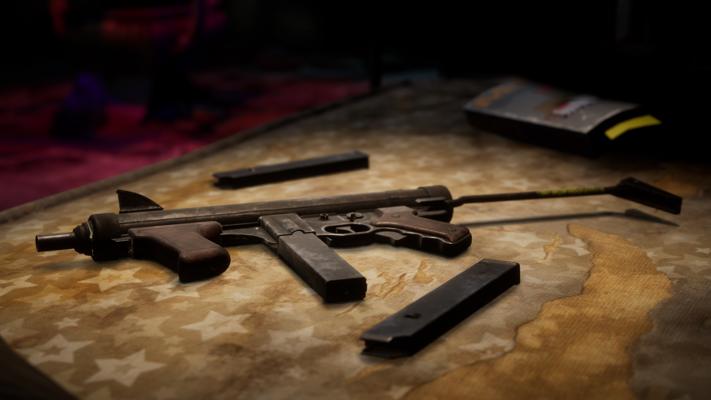 Get Ready For An Adrenaline Rush!
We're introducing a new consumable to the game in the form of an Adrenaline Shot! It will work exactly as you would expect, meaning you'll get an instant speed boost. It will also lower weight debuffs based on how full your backpack is! The effects should last for 60 seconds, and you can use the shot again after the effects of the first one have worn off. You will notice a visual change once you use an Adrenaline Shot. The color of your stamina pool will change and a thin line called "Adrenaline Breakpoint" will appear. Now, there are two ways this can go:
If your stamina is above the adrenaline breakpoint, you will get an adrenaline boost.

If your stamina hits the adrenaline breakpoint, then all boost effects disappear and your speed and inventory weight return to normal.
The Adrenaline Shot will be military grade, which means you can carry up to 3 with you in the Outlands. They can prove very useful in tricky situations!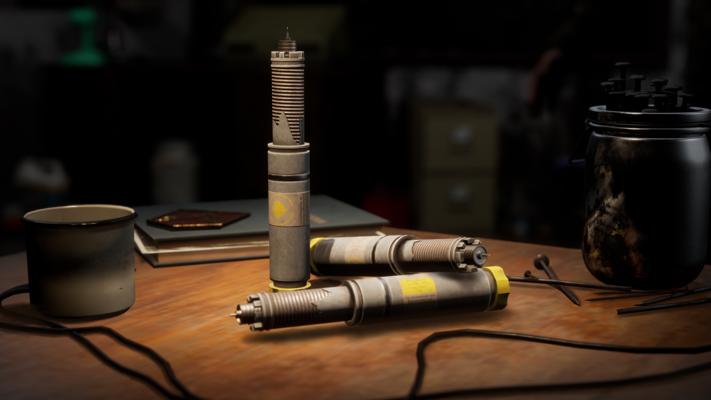 Shelter Improvements Receive A Tweak
In this update, we decided to tweak Shelter Improvements (Crafting Table, Wood Log, Water Distillation, etc.) with regards to the materials needed to upgrade, as well as their price and time. In case you haven't maxed out your Shelter, you might notice some Shelter Improvements require more materials to upgrade, while others require less (same with crafting time). With these tweaks, all Shelter Improvements will offer an increase in their respective effect! In simpler terms, you will now get more out Shelter Improvements but you might have to use more material or time as a tradeoff. We have also radically reduced the prices for instant builds, since we know that not all players like to wait for their improvements to complete, and prices for speeding up the process have been high in the past.
Seasonal Challenges Are Here To Test Your Skills
Another major addition with this update are Seasonal Challenges! You can find them under the "Challenges" tab and they'll become available after players have completed a specific story challenge! So for all you Outlanders who won't be able to view the Seasonal Challenges, that means you need to progress through the Daily & Story challenges first.
So let's talk about these Seasonal Challenges! First of all, they were added for those Outlanders who want to grind for special rewards. There will be 50 challenges to complete in any given Season. Keep in mind that they're designed to be hard, but the rewards will be more exclusive! You will have the whole Season to complete them, and you can always track your progress, which will be represented by an enclosed shipping container surrounded by clutter. The clutter will gradually disappear in relation to the number of Seasonal Challenges you complete.
Following feedback from the community, we have also decided to offer players more information regarding reroll functionality, and once again indicate in the confirmation window the value of Crowns the player will spend while using it.
The Yellow King Makes His Way Into Norway!
Remember when we said that universes will collide in this update? Well folks, get ready because our big brother DayZ is paying us a visit in Vigor!
Seize the fallen crown of DayZ! Hannah will finally confront her destined foe. No matter who comes out victorious, no king rules forever. Take on the mantle of this iconic duo and write your own story in the Outlands!
This pack includes:
Zone Patrol (Flecktarn Brown) Uniform set

King's Helmet (Yellow Crown) Headgear set

Flannel Shirt (Hannah) Uniform set

Wool Hat (Hannah)
Mark of the Yellow King Face Paint
3x SVD + 100x ammo (7.62x54)
2x SVD skins:

Flecktarn Brown
Flecktarn Desert

3x M1911 + 80x ammo (.45 ACP)
M1911 skin Royal Decree
1000x Crowns
This pack may only be purchased once per account for $39.99 and is available for a limited time.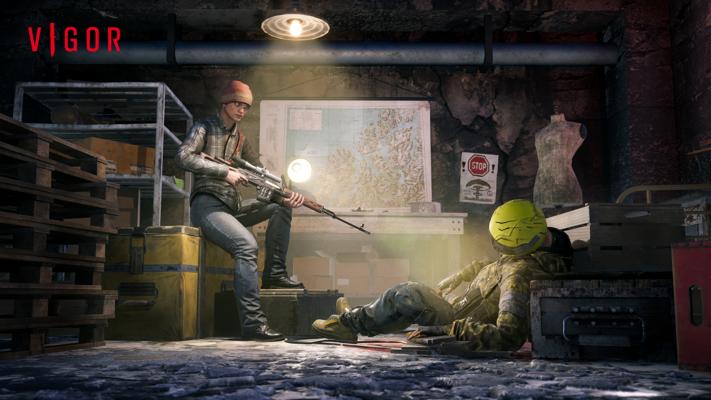 Are You In A Hurry? Try Instant Crafting!
That is correct! You can now instantly craft weapons and consumables on your crafting table. The amount of crowns required to instantly craft depends on the rarity and the amount of materials needed. Ultimately, it's considerably cheaper than our previous system, and we hope you'll enjoy this new feature.
Air Drop Gets Some Much Needed Love
As the title suggests, we wanted to give some attention and affection to the air drop and its content. That's why we decided to tweak the rewards from the air drop based on the number of boosters applied in the "Better Crate" in the lobby. We know that the air drop hasn't been tweaked in a while, but now you can get much more out of it by boosting a lobby!
To give you an idea, here's the old rewards system compared to the new one: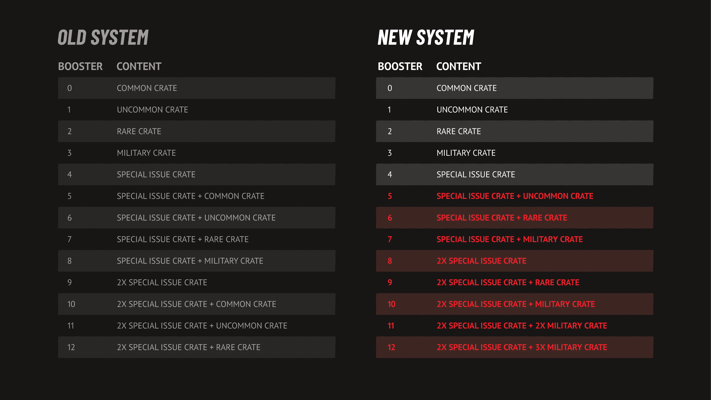 We've Made More Changes To Onboarding
It's no secret that our previous onboarding experience was very overwhelming for new players (plenty of popups). Now we're limiting it to one popup so that players have time to acclimate to the game.
When new players come to the Shelter, the first thing they'll be able to do is enter an Encounter. This has been streamlined to get Outlanders experiencing the Outlands in a quicker manner. After their first experience in an Encounter, new features and mechanics are gradually introduced at a better pace. There's also the addition of the "more info" button, which can explain different functionalities in further detail.
We also tweaked "My First Airdrop". It now rewards 3 ADR-97s, ammo, and 3 antibiotics (everything you need to jump into an Encounter as a new player).
Keep in mind that we're still not done! We're making more preparations behind the scenes to improve the onboarding experience, which we'll unveil with the next update. So keep your eyes peeled!
And with that, we've reached the end of this update blog. We hope you enjoy this season of crossovers. As always…
See you in the Outlands!