Hey there, Ylanders!

The new update is finally here!
For a while we were wondering what to call it. We knew we needed alliteration, that is what we do, but what should it be? Balanced Balance? Better Balance? First Person? None of the names really quite captured all the tweaks, changes and additions. What everything had in common, however, was improvement. And it is improvement done in the way that is uniquely Ylands. Hence Ymproved Ylands.
Mythical Animal taming
We added new animal companions that are only for those of you who dare to complete special Random Encounters and follow a famous zoologist on an adventure! The reward is a Mythical animal for you to tame and have as a unique companion in Ylands!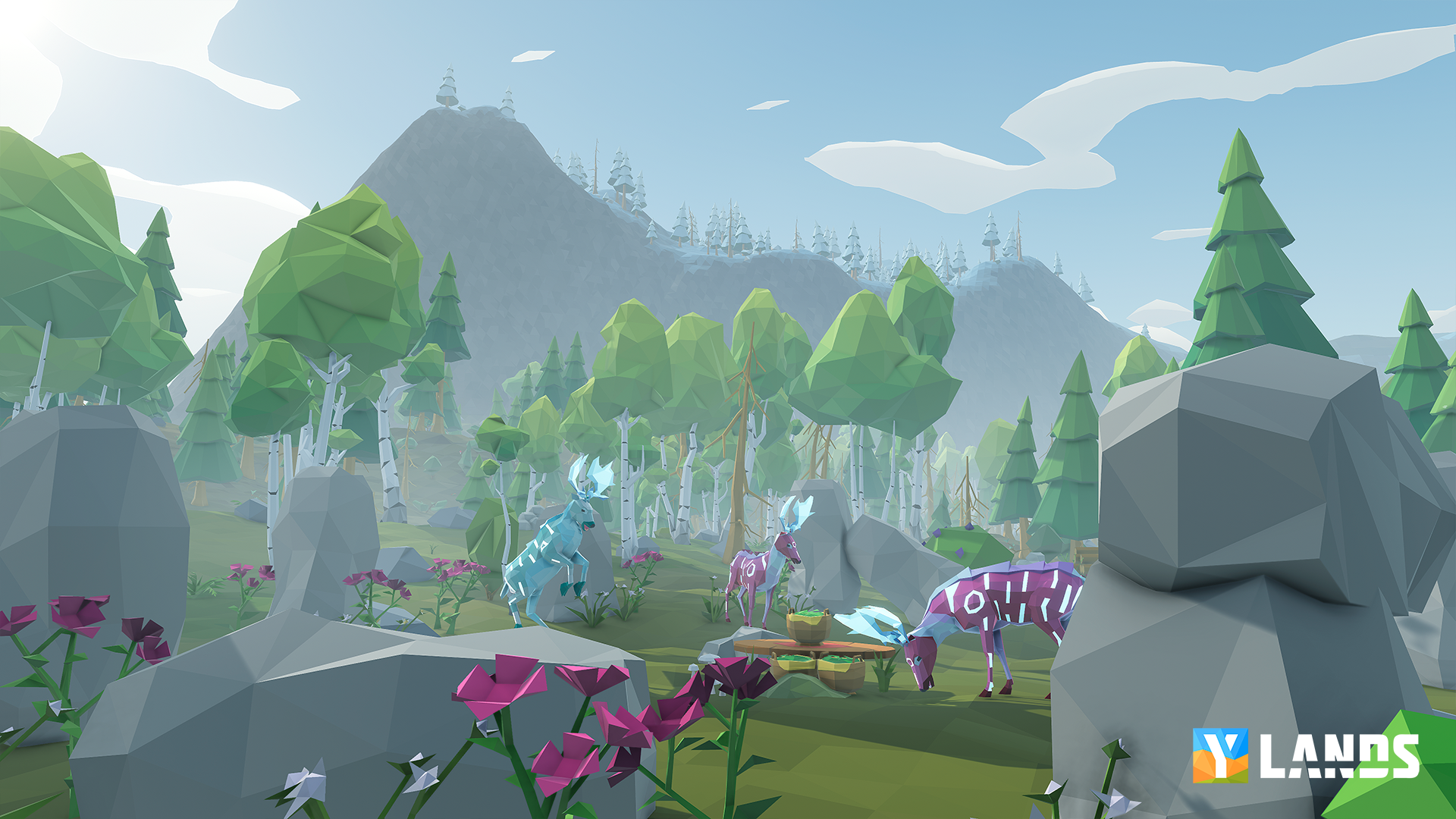 Main game modes renamed
This change is one that will be obvious right from the start. When you launch Ylands, you will see that the Main Menu artwork is the same but the game mode name tags have changed. We realized that new players might not get much out of the current names, so we decided to change them up a bit to be more descriptive of the fun that is hidden behind them. The main change is that Exploration is now called Adventure - because this is our focus, not just showing you what is it like to travel somewhere, but to experience something more. We haven't changed our focus, it's still a game for all of the adventurers out there - explorers, fighters, and builders.
Exploration balancing
Since 1.5 we have been focusing on the adventure side of our game. For the last few updates, we've been working on a lot of the pieces that were missing, and now is the time to start putting all the pieces, especially the bigger ones, together. For example, crafting is now an even more rounded and complex feature, as everything crafted or manufactured in workstations takes a different amount of time to be finished. We have changed a lot of other details, like the map legend, weather, temperature system, and resource distribution system, so you will want to travel through all kinds of ylands, craft better tools to get everything done faster with greater efficiency, and be prepared for danger of all kinds - wild animals, monsters, and sunburn. Balancing for 1.10 took the longest time of preparation for this update, but it doesn't mean that it cannot be even better. Please share your thoughts about it with us!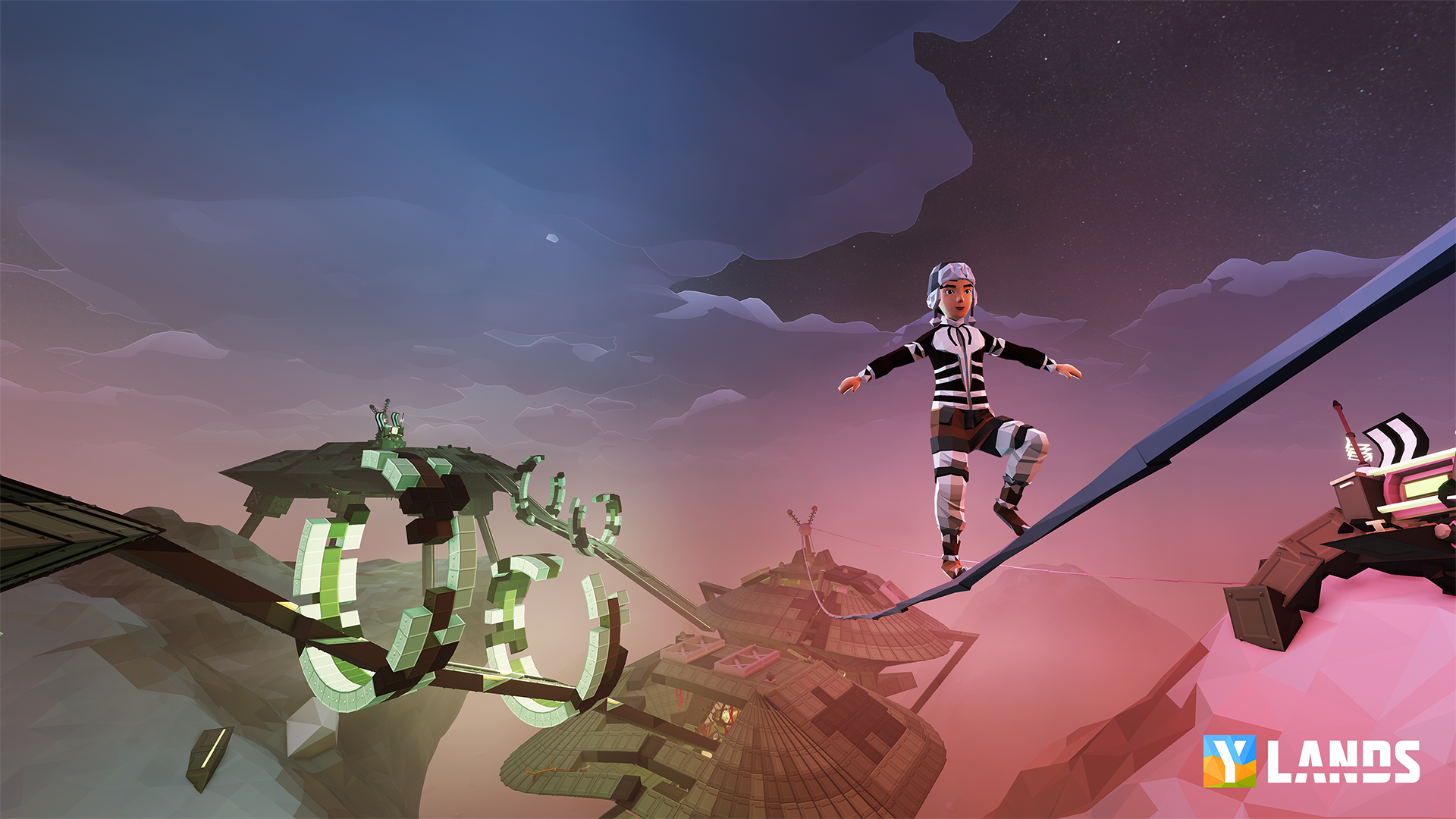 Beta version of First Person camera
You asked for it, we sat down and worked to make it happen and here it is! We call it a beta because there are still small bugs that you may run into. But it works and fights in caves are now much more enjoyable! Go check it out!
Actions while mounted on an animal
We know there are a lot of things that you should be able to do while mounted. So we decided to kick it off with the most requested ones: eating, drinking, reading, and holding certain items. While you enjoy these, we will continue working on the rest of the actions from the list.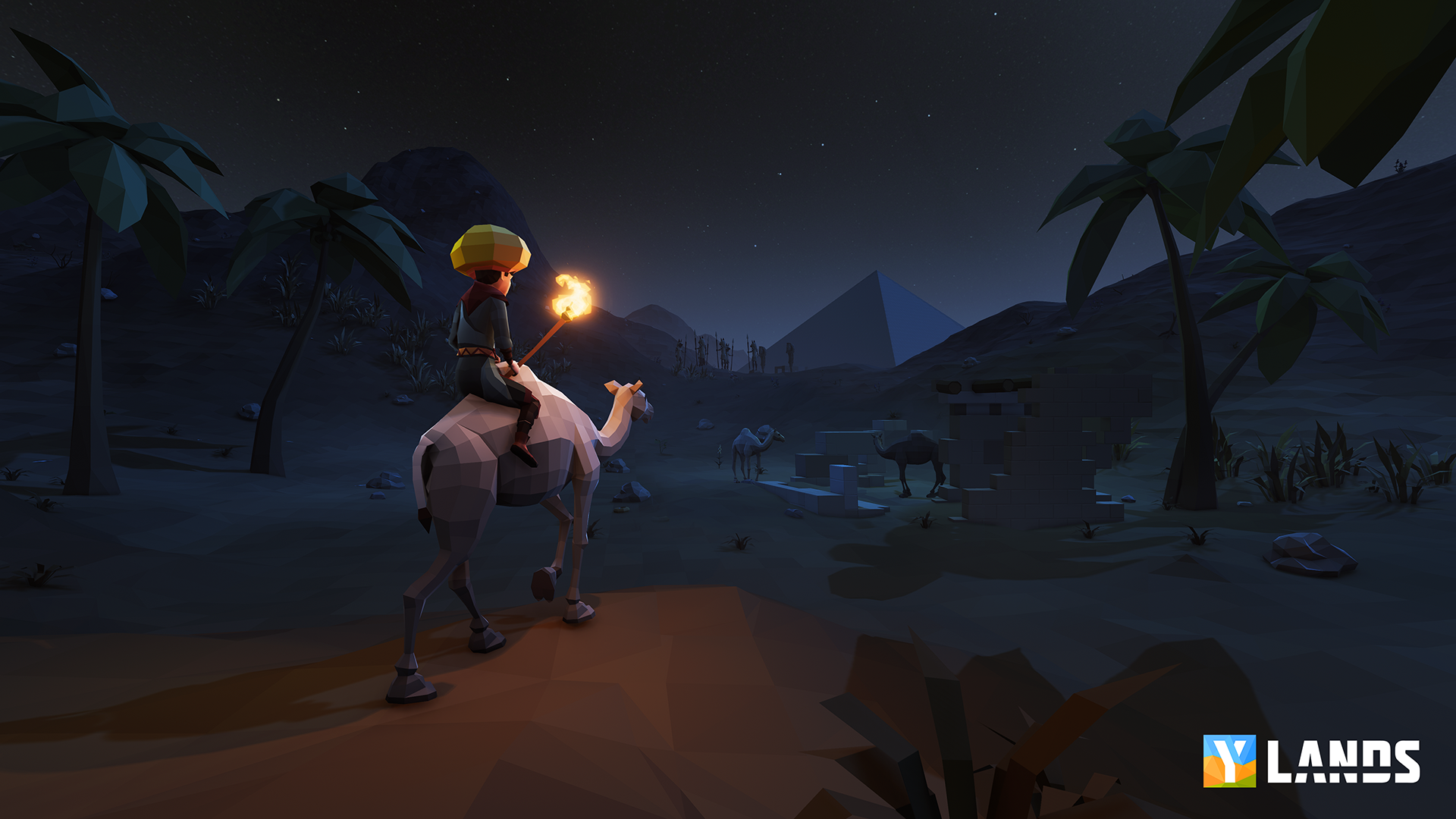 Fishing Rework
The previous update brought underwater and sea life into the game. Since then we knew that we needed to step it up with the way fishing works. Now you can experiment with different types of rods, biomes, and weather in order to get a more varied haul. Go fishing and catch what others need to dive for!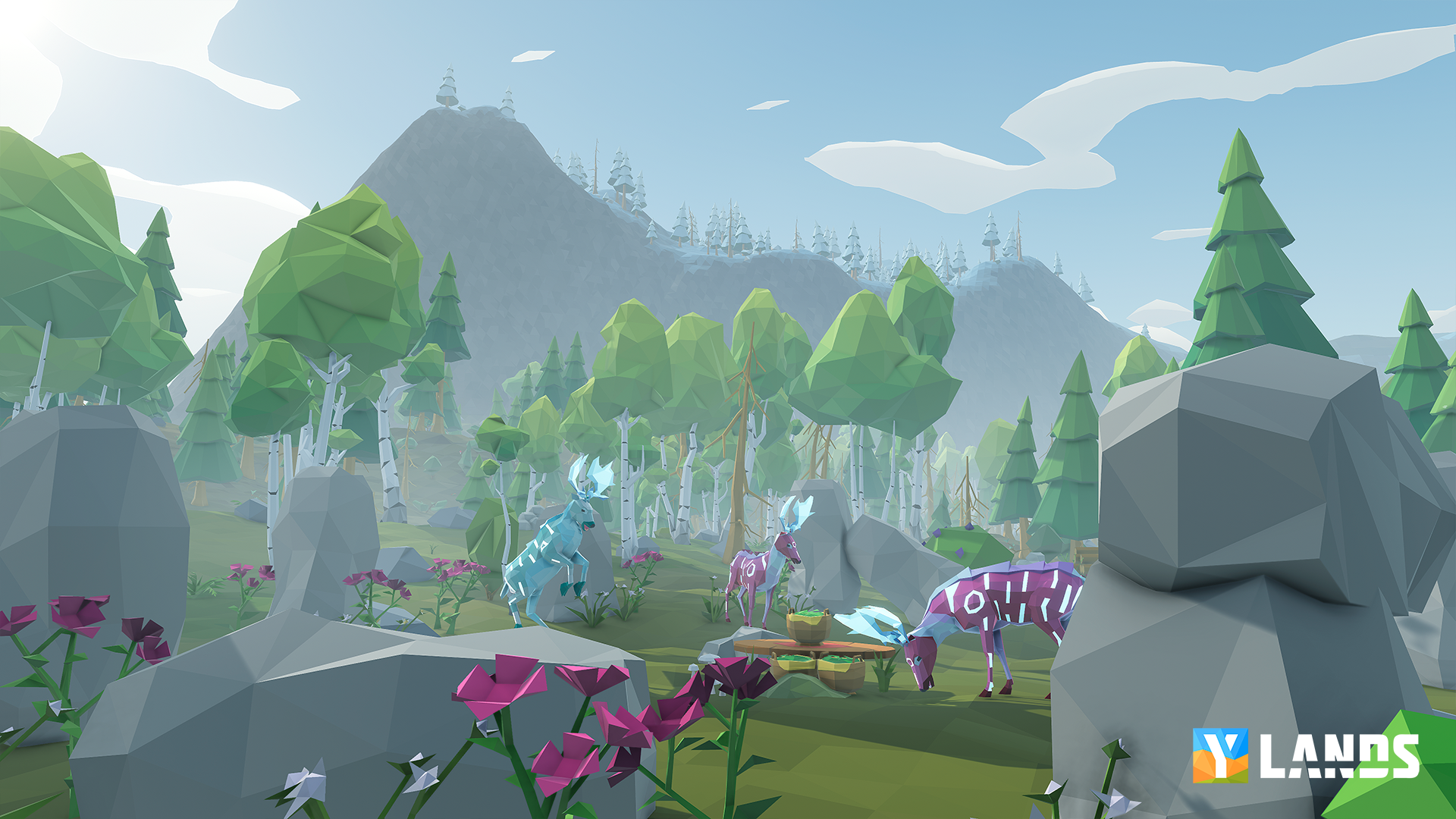 Editor enhancements
Apart from the new Blueprints, we have also further improved placing and transformation of objects. The Constraints setting have been simplified and new dedicated "Toggle grid mode" button was added, so there is now more control over the object movement directly from the main toolbar.
Visual Scripting improvements
As a basis for a larger scale improvement of the user interface and functionality of Visual Scripting, 1.10 brings its first pieces. Multi selection of script tiles, which allows you to move, delete and copy (even between canvases) large pieces of code effortlessly. Also no more whole stack movement, you can now "pop out" single pieces without holding shift. However, to comply with this change, we had to swap the buttons for panning the canvas, which is now moved by holding right mouse button (instead of left). Second addition - Context menu, works in same manner as in the Scene editor and allows you to perform all the script actions without remembering all the key bindings (copy, paste, duplicate, delete etc.).
As always, the new update brings many fixes, changes, tweaks and additions that we implemented to give our players a better experience. We would love to know what you have to say! From our point of view, the effort to bring this update to life was summed up by our Producer, Libor: "Once we decided to focus on the balancing of the Exploration gameplay, we knew that there were two possible catastrophic scenarios. We will change just a few details and nobody will notice it or we break the whole game and it will be disastrous. But, as always, our designers found the right way and we are impressed with all those small details which Ymproved Ylands."
Well, that's that. The update is out, now all that's left for you is to go and play it! And for us to wait for your feedback! And for us all, the biggest task is to...
Stay Classy! ✨
Find the detailed changelog here: https://ylands.com/community/topic/31774-110-ymproved-ylands-changelog/