Hey, Nattavut. Please tell us a bit about yourself.
My name is Nattavut, but you can call me by my nickname "Gramma". I'm a Senior 3D Artist in Pattaya, Thailand, and I've been working at Bohemia for 6 years.
Can you tell us a random fact about yourself?
I never thought I'd be part of the gaming industry. When I graduated from Mahasarakham university, I thought I was going to open a steak shop. But I got so lucky that my fellow juniors at my university invited me to work at Bohemia Interactive. I tried really hard at the interview and on my skills test. I didn't have much knowledge about 3D art at the time, even though I'd studied 3D animation. I'm really proud that I've been able to reach this point, and I'm thankful Bohemia gave me a chance.



What's the first positive interaction with video games you can remember?
When I was a kid, I loved playing Rockman. I thought it was cool that you could upgrade your armor after defeating the monster boss. If we're talking about 3D games, then I'd have to go with Cabal Online. I actually worked construction for a few months so I could save enough money to buy a computer and play it.
And your most memorable video game moment?
I love playing Apex Legends with my friends. It's a battle royale game with tons of players in three-person teams. My friends and I always have a plan going in, which makes it easier to win. I love those moments.
What's your all-time favorite video game? And what sort of game do you generally like to play?
I love playing shooters. I'm currently playing Apex games because they have short rounds.
Who's your all-time favorite video game character and why?
I don't really have one because there are always new and interesting games being released with cool characters from all over the world.
What's your favorite movie, TV show, and/or book?
I prefer movies like Walking Dead, Harry Potter, Fantastic Beasts, and all kinds of superhero movies. I also like Japanese anime.
And your go-to music playlist is?
I don't listen to music all that much. But sometimes I listen to Thai music to relax.
Cats or dogs?
I like both. I have a dog – she's 10 and her name is Uri. I bought her at a market when I was 20 and still a university student. We go everywhere together, even to the office, and everybody loves her.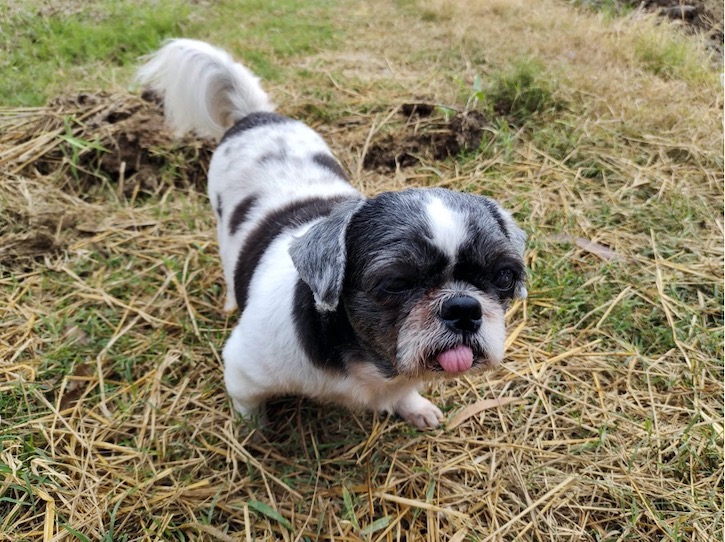 What do you do as a 3D artist?

I usually meet with my team every morning to discuss how a particular project is progressing, each person's responsibilities, and what problems everyone is facing. After that, I report everything to our manager. Oftentimes, people will come to me to help them find a solution, like what the most economical materials to use are, how to find a faster way to work, solving technical problems, or deciding on a specific style of art. Most of my work revolves around reviewing everyone's work and resolving various issues our artists are facing.
What do you think are the most important skills / traits for someone in your position to have?
First of all, you need basic skills and knowledge like good problem solving and planning skills, as well as the ability to work quickly with as few obstacles as possible. Knowledge of how to create a product is also important as it is always necessary to improve your techniques. Otherwise, it'll be impossible to effectively fix problems. The next most important thing is sharing the same vision of the work that needs to be done and going about it in a kind and friendly way.
What are you most proud of making so far? Can you think of any frustrating experiences in game development you want to share? @Gorrororor
I'm proud of my work on DayZ, Vigor, and Arma. I'm also very happy to be involved in game development, though there are things that are difficult as well, like working all day and then the power goes out before you've had the opportunity to save your work.
Can you show us some of your creations?
Sure. Here's a sample of some of the stuff I've done: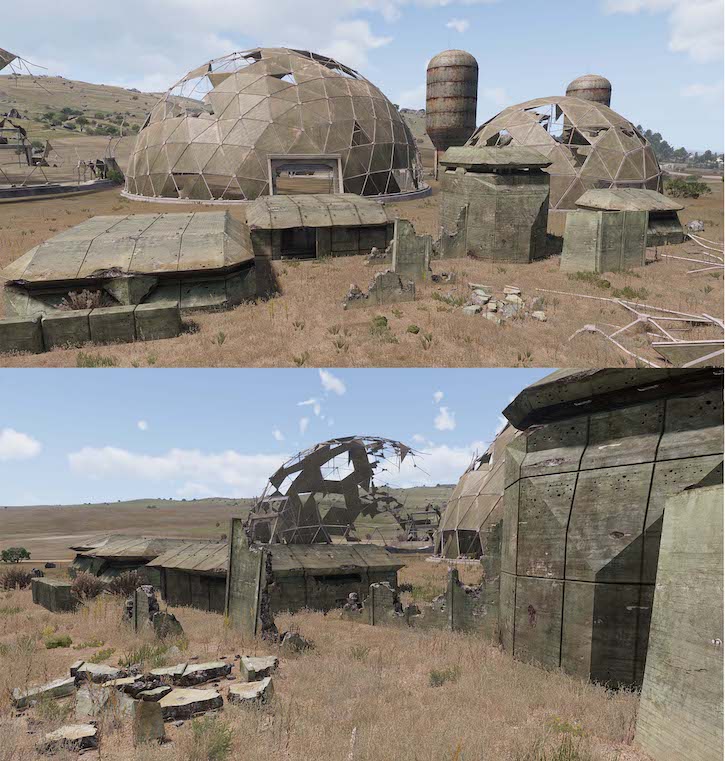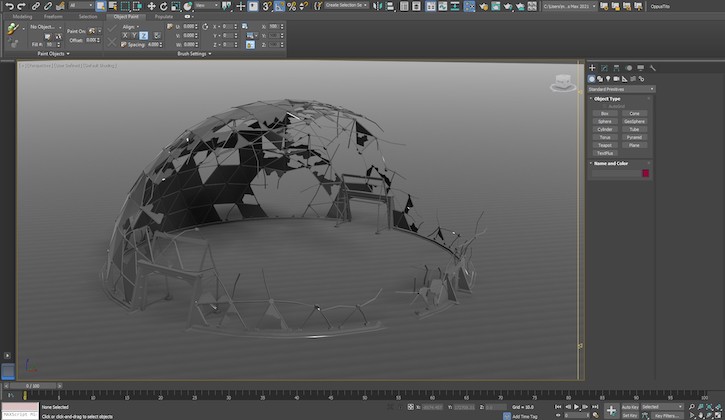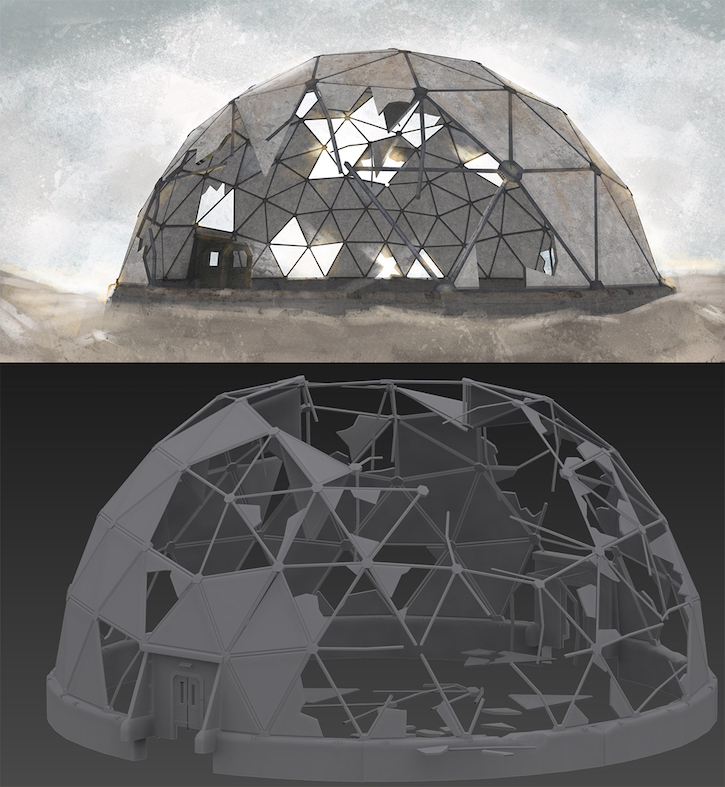 What do you enjoy about your job and game development in general?
I'm just happy to be part of the development process and using the resources we have to achieve the highest quality of work.
How is it working with the EU team considering the time difference? How do you communicate / brief each other on the progress made by either team? @A3_Melle
We're six hours ahead of the EU team, though we find ways to work it out. There's a small window of opportunity to communicate in real time between 3 p.m. and 6 p.m. Thailand time. We use this period to chat, ask questions, catch up with managers and the team – usually through Slack. We may have some delayed questions / answers once in a while, but we work it out without any issues.
Are there any cool Thai games you'd recommend?
There aren't many due to the huge costs involved in making games. We do have a couple I want to introduce you to though: Home sweet home and Araya. Both were produced in Thailand and are based on ghosts and demons you'll find in various Thai legends. Check them out and make sure to play alone at night.
Which game has had the biggest influence on your life?
I think it would have to be the Arma 3 because it was the first game where I was involved in its development.
What has been your most memorable moment at Bohemia Interactive so far?
Definitely Bohemia Interactive's 20th anniversary. It was the first time I'd ever traveled abroad and the first time I saw snow!
Is there anything else you're currently working on in your spare time?
I spend most of my free time playing video games, investing in forex, and traveling to various cities in Thailand.
How about we finish with one of your top tips?
Whenever you're facing a big problem, break it down into smaller pieces, then solve each piece one by one. Doing it that way is a lot easier than tackling everything all at once.
Want to learn more about our office in Pattaya? Then stay tuned for upcoming interviews or read our previous interview with Jiří Jakubec, Managing Director of our Pattaya office!
Our next featured Bohemian is right around the corner, so keep an eye on our social media pages for the latest updates. Until then, feel free to learn more about working at Bohemia Interactive by checking out our Careers Page. We may just have the perfect job for you. Until next time...