Developer's Blog
Keep track of the latest Bohemia Interactive projects
Howdy folks,

We just wanted to give you a brief update as to what's going on with ArmA II and what we're working on, our immediate plans and such: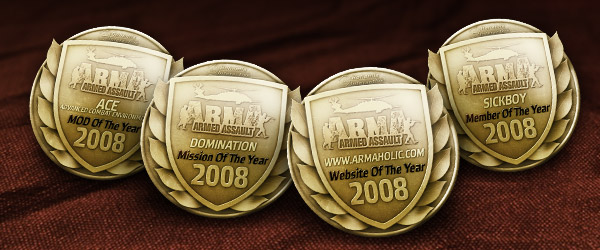 Hi everybody. Today I'm coming with an honest apology for all of you who are waiting so long for the Community Awards 2008 winner's announcement. Due to a lot of unforeseen circumstances around the ARMA 2 release, the whole event ran into very serious delays. I would like to say again I'm terribly sorry for this unforgivable hold up and please, don't blame my dear colleague Mr. Placebo for it as the awards were a team effort.
Final voting for the competition itself closed May 12th 2009 to find the 6 Community Award winners for their community works they did for or with ARMA: Armed Assault. We have also selected 5 random names/emails from the list of voters who will also obtain some prizes.